They say that a picture is worth a boring speech. Well, it's true, especially because the FML Pics app is being downloaded all over the world! The fact that no words are necessary means that the themes are universal. Everyone can empathise with the crapness of the situations depicted. A lot of us have blown a tyre on a motorway (or freeway, depending on where you are driving); a lot of us have crashed our heads through a glass window while drunk and wearing an orange traffic cone. Oh, maybe that's just us.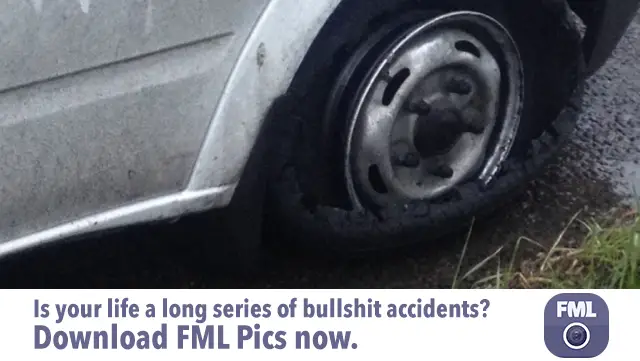 As last time, the FML app has been adding to its catalogue of pics. People have been taking more and more pictures with the app, editing them, adding the FML logo, text, writing captions, voting and commenting on each other's pics… Just like the FML app, but with pictures.
Last time, we had a hit parade of our favourite user submissions so far. We've created what we called the FML Pics Top 4 Best Pics! We mentioned previously that a Top 4 was weird. So, this time, it's still a Top 4. Because FML is weird and wonderful, and we don't care what people think. So here's this month's Top 4, featuring the FML Pics user's caption underneath each photo.
#4: The waffle machine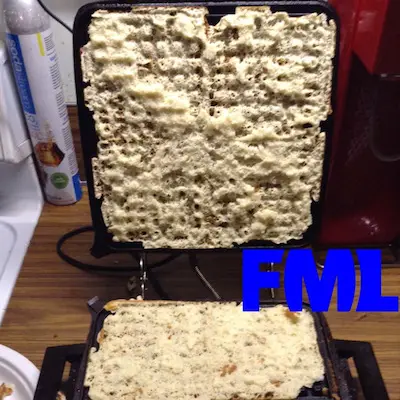 "Oiled my waffle iron twice, and it still stuck so bad it split in half."
#3: The pre-teen stoners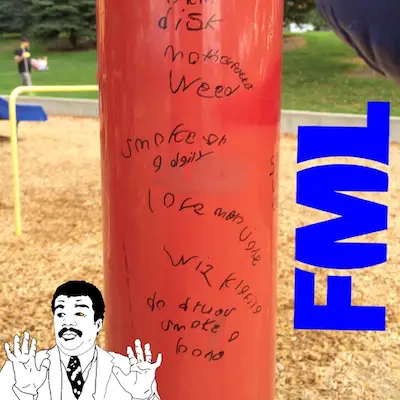 "What are kids into these days?"

#2: The ultra-precise schedule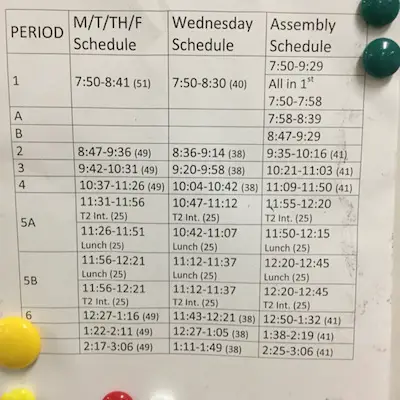 "This is not cool."
#1: The cat shit extravaganza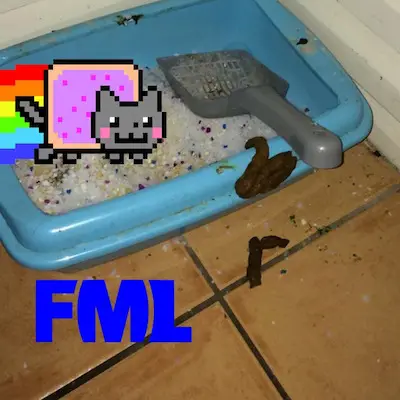 "This is a daily occurrence and my housemates refuse to clean up after
their cats for a week at a time"
What can you do now? Get the FML Pics app for your iPhone or iPad by clicking on the icon below of course, and then join in. It's free of course, it's easy to use and we're here for any questions you may have about it.
We'll be posting more Top 4 pics in due time, so get snapping, you may be featured soon.
#1549 - About FMyLife - On 10/21/2015 at 4:40am by Alan - 23 comments