Hi gang! FML is doing well and we hope that you are too. We're going to give you something new to do instead of working like you should be in the form of a picture to caption so you can mess around for a bit. Have fun!

How does this work?
We're putting up a picture, which is a photo we found somewhere. Nothing containing famous people or anything off the TV. Just a guy outside in some beautiful scenery, using his computer. It's up to you to tell the story behind it, using the "Today, (…) FML" template that we all know and love. Then, according to your votes, and a totally arbitrary choice on our part, we'll post the FML Photo in the category and credit the author of the caption.

The FML Photos are a colourful addition to FML. You can make them legendary. To do so, we're once again appealing to your creativity and sense of humour. Show us what you've got, if you've got it. There's no reason why there shouldn't be a great caption to go with this photo.

Get on with it. Show us the photo already.
Here it is: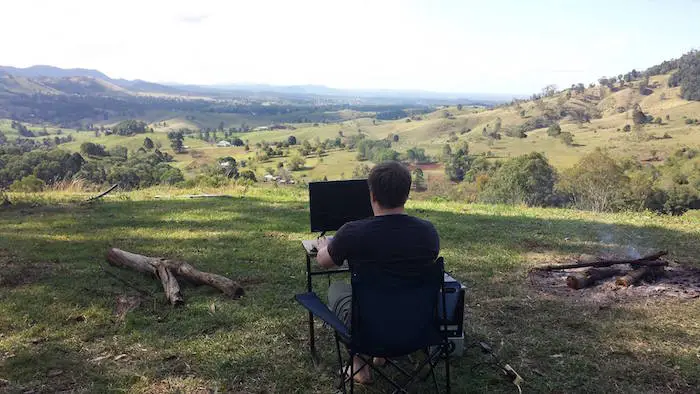 Feeling inspired?
If so, add your suggestions and captions in the comments below, in the best FML style you can think of. The funniest will be published in the FML Photos category, and the author will be showered in the glory of having their name mentioned alongside their creation. Ready? Go!
Subtle warning: Captions posted in response to top-voted captions, or in response to the captions in the first few positions will be disqualified/deleted/hissed at. Comment on the article, not the comments, so your votes actually count!
#1612 - Pictures - On 09/26/2016 at 10:56am by Alan - 28 comments