Woman Shares Photo of the Worst Airplane Passenger Imaginable to Sit Next to and Her Story Goes Viral
The flight from Long Beach, California to San Francisco is only an hour and a half, but for one woman it felt so much longer. It may have started out on a good note but it ended being an FML nightmare.
Jessie Char thought she'd hit the airplane jackpot when flying home to San Francisco last week.
Not a single person in her row. She was living the dream. In an interview with TODAY, she boasted, "I even left the armrests up so I could bask in my luxurious airplane bench."
But alas, she was sorely mistaken. For not long after the plane took off, she heard one of the armrests tumble down. Gravity? No such luck.
Char teased her Twitter audience:
You guys will never guess what happened next.

— Jessie Char (@jessiechar) July 19, 2017
…before dropping this bomb.
FEET. BAREFOOT, HAIRY, FRODDO FEET.
The left foot reached over and opened a window.

— Jessie Char (@jessiechar) July 19, 2017
"The toes were in full wiggle."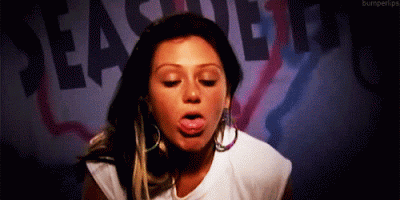 The story struck a chord with people all over have been airplane passengers before and know the horror of bare feet. One such person was CNN's Anderson Cooper, for whom the issue of bare feet on planes is so close to his heart, he invited Ms. Char onto his show for an interview.
Cooper even introduces Char as "the poor unfortunate soul who endured this affront to all humanity" in this deeply impassioned interview:
In the end, when proposing solutions to the problem of naked feet on planes, Char offers, "at least keep your socks on" and Cooper agrees. But what has been seen cannot be unseen and thanks to Twitter, the image of these barefoot atrocities will be forever burned in our minds.
And that's an FML we can all share.
By FML Approved / Wednesday 26 July 2017 11:44 / France