This Week's Top Ten Comments
Y'all clever cats comment on some pesky 3-year-olds, jacked-up redneck douche-mobiles, and more in this week's comment countdown!
You know the drill by now. Here we go.

10. Tj4234 always looks on the bright side of life.
Save
"Congratulations, now you get all the solos."
9. TeacherTeacher teaches OP how to be a teacher.
By i have failed so very badly - United States - Syracuse
"This makes a great teaching moment. Make sure your child understands the gravity of what he did and apologize to the babysitter. You should also find out why he lied. Does he want more time with you? Does he not like the babysitter because she enforces rules? A nice reading of The Boy Who Cried Wolf might be in order too. Careers have been ruined this way."
8. Just like his username, somedudesomwher can't seem to finish his comment. But, yo, he did better than I did on Cali's brain-stumper of a quiz, and I work here...
"3/5 NOOOOOOOOOOOOOOOOOOOOOOOOOOOOOOOOOOOOOOOOOOOOO OOOOOOOOOOOOOOOOOOOOOOOO GODDAMMIT THERE AIN'T ENOUGH SPACE TO EXPRESS MY FRUSTRA"
*this comment was previously edited by the mods because there was literally not enough space for all his frustration.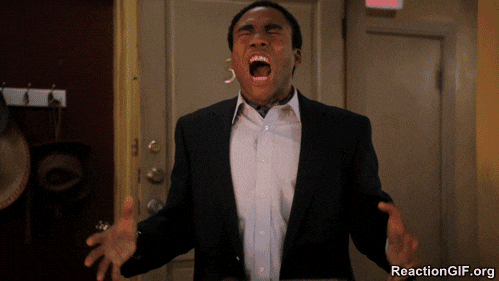 7. Sparkledoge has a newly expanded vocabulary! Don't we all?
Save
"Jacked up redneck douche-mobile is my new favorite term to define pickup trucks with douchey drivers."
6. Apparently FMLers have frustration issues. Isn't that right, Lalala579121?
"I once got so mad at failing a song on Rock Band 2 that I threw one of the drumsticks through a cupboard door."
5. Like most wise people, SmittyJA24 learned life's most important lessons from 80's teen movies.
"(In Mr Myaggi voice:) Wax on, mustache off."
4. Yo, Sidneyr, you are so right. #Standwiththekitty
Save
By Stupidhuman - United States - Sparta
"How would you feel if someone yelled at you when you were puking"
3. Need tips on housebreaking your children? Consult psjr.
"Hopefully he doesn't also stand in the box and use his feet to cover it. It's time to teach him to pee in the yard like a real man."
2. Take that and rewind it back, jbursach got the flow to make ya booty go (clap).
"Sleeper in the sheets, broken in the streets."
1. Move, haters. It's our friend RichardPencil coming in hot at number 1 with this fire.
"You ought to sprinkle some mocha powder on the rim of his cup. See if he catches the anal-ogy."
That's it for this week! You may now resume the clucking madness. Peace.
Save
By Nina / Thursday 13 April 2017 16:01 /