The Top 10 #FML Tweets
FMyLife.com isn't the only place people share their woes. Here are our favorite #FML Tweets from this week!
We'd love for everyone to submit all their FML stories to our site, but we haven't achieved world domination just yet. Until then, let's share our little spotlight with the folks on Twitter!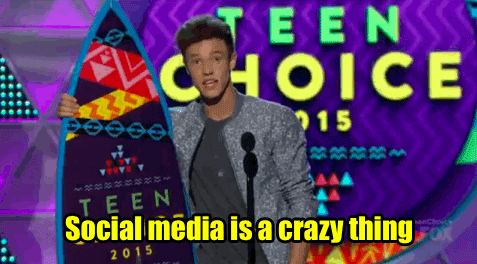 Their posts aren't as polished as yours, and most don't inspire as many sassy comments, but let's give them a little round of applause for their efforts.
1. It's for your own good, buddy.
Discharging a stroke patient:
Patient: Where's the nearest McDonald's?
Me: They're all closed. #fml

— Dawn (@mbtmom2000) August 15, 2018
2. What a wild child!
I just sexted with one of those over-seas scammers. It was a little confusing tbh. Still hot. #FML

— Sheila (@sethiele) August 17, 2018
3. Nice.
Outlook bleak today? Try these eye drops. 👁 #fml pic.twitter.com/ibYzPk3oEF

— Tim Brunero (@TimBrunero) August 14, 2018
4. Google to the rescue!
Started eating hummus. then I was all "I wonder how long home made hummus is good for?" Y'all: google says 3-5 days.. it's been 2 weeks #fml

— Cyndel 🦁 (@Cynder_Suprize) August 15, 2018
5. We?
Me: "So I think we should do a single combined 1500-word edit for Independence Day tomorrow"
The Boss: "Sure, go ahead and write it."
Me: "I meant.... 'we'"
The Boss: "No, you meant you"#FML

— Kushan Mitra (@kushanmitra) August 13, 2018
6. SMH
I just found out the guy I lost my virginity to is now a "Flat-Earther". You can't make this stuff up. #FML

— Sheila (@sethiele) August 14, 2018
7. Rookie Mistake
Accidentally had at least 60 laxative gummy bears today...and that's where I'm at right now. #fml

— randall (@randyjosephb) August 16, 2018
8. Sweet ride, dude.
Got my new ride for 8 weeks!! #FML pic.twitter.com/ReWlSjchCz

— Jody Kobsar (@rasbok) August 14, 2018
9. Biblical Crowd
When you hold the door open for somebody and then 17 students, 12 disciples, the animals from Noah's Ark, the 3 wise men and the cast of Shawshank Redemption all follow.#FML

— 𝕽𝖊𝖌𝖔 𝕯𝖎 𝕾𝖙é𝖋𝖆𝖓𝖔™ (@bigreegs1985) August 13, 2018
10. Call me and I'll block you...
No one ever calls anymore, just texts.

Until I'm using the bathroom—then every important call I've ever needed to take comes. #FML #badtiming

— Lillian Blaire 🌈 (@LillianBlaire) August 13, 2018
That's all for now, folks! If you're on Twitter, don't forget to give us a follow! The VDM page is beating us and we're not into it.
By Ben Dover / Friday 17 August 2018 16:20 /