Improve your life with these simple anti-FML life hacks!
The following information are called "Life Hacks" because they aim to pirate your way of life and make it better. However, some are not at all recommended, but if you feel like going ahead and trying them out, so be it!
Life can be a real piece of shit to us humans sometimes
Money can be helpful in times of crises, but if you're smart enough, you can get by without money and make your life easier, even a little funkier, and avoid everyday FMLs with a few tips.
1 - Here's an example for fellow cat lovers - a tent!
So you want to surprise your cat, who likes to hide and chill out in its own little space? Here's a short video explaining how to make him or her a funky little tent for next to nothing:
how to make a cat tent
2 - You enjoy popcorn? You've got empty cans lying around?
It'll thus be easy for you to make this tiny popcorn maker: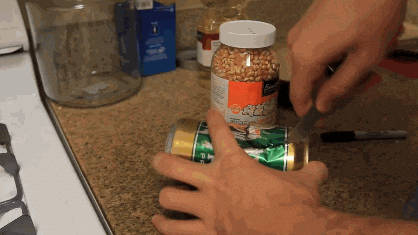 3 - Your boyfriend left you? His boxer shorts are lying around?
Turn it into a great looking top to go running in, using just a pair of scissors:

4 - Another tip, to end all tips:
If you try breathing underwater just the once, you can live underwater forever.

5 - For thirsty drivers:

6 - The classic question (and classic clip) on how to open a milk carton:
How to correctly open a milk carton
7 - To all the people who like their chips/crisps to be crispy:
8 - If you don't have a toothbrush holder for two in your home, you can always try this trashy way to store them:

9 - For those of you who often wake up in the night with an urgent need to use the bathroom, but who can't be bothered to walk all the way there:

10 - For those of you who like good wine… sorry, we can't afford it
For those of us who can make do with the poor quality wine from the bottom shelf at the supermarket, here's how to turn bad wine into mediocre wine. Just add salt. The Wall Street Journal says so. Here's a video explaining why, but don't show it to wine snobs, they might have a stroke:
11 - Does your Starbucks cup often spill?
Are you getting coffee all over your H&M blouse? You just have to know this about the design:
It's an easily avoidable FML! You just have to make sure the hole in the lid isn't lined up with the joint down the side of the cup.


12 - You broke one of your fingernails! Oh no, what an FML!
It's easy to fix though. All you need is a tea bag, some glue and nail varnish:

13 - You like to read? You can never remember where you where in a book? Try this:

14 - In a hurry? Need some dessert. Here's a solution:
15 - Can't be bothered to walk? We don't recommend trying this solution: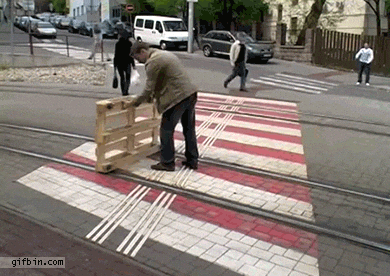 16 - Peeling stuff like potatoes and apples can be hard, annoying work. Here's a solution, but you need nerves of steel: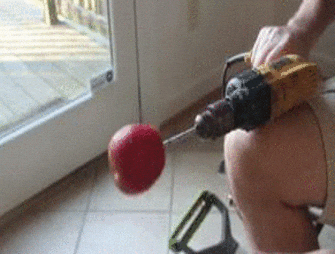 17 - Have your fingers turned into sausages and one of your rings has got stuck? All you need is string: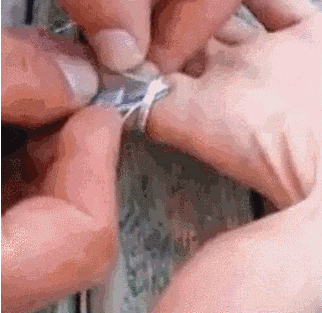 18 - How to open a beer just by using a banana: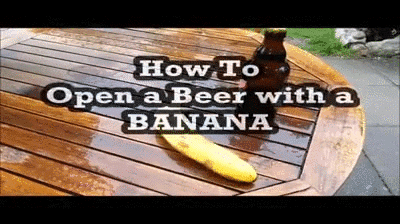 19 - Getting desperate on Tinder? This could help: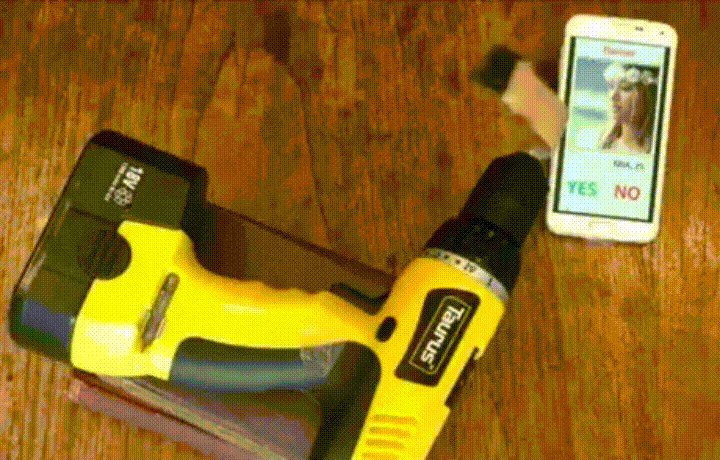 20 - Got a hole in your sock, but no cash to get new ones?

21 - You really like cupcakes, but you always end up with frosting all over your face?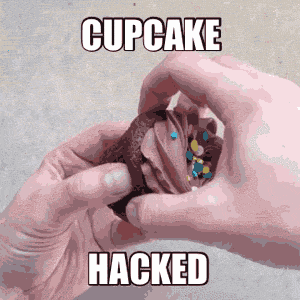 22 - Your attempts at selfies always turn out crap? Try this solution:
23 - Attempting a different haircut? Always make sure you don't burn your hair off (unless that's what you were going for)!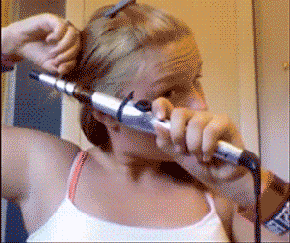 24 - Are you an insomniac? Try this:

25 - Having trouble tidying up? Here's a great idea:

That's quite enough for now
If you've got more life hacks to convey to the FML community, don't hesitate to write a comment below and tell us all about it!
By MacGyver / Monday 18 September 2017 15:38 /