Here are 32 of the Weirdest People Ever Spotted on the Subway That Will Make Feel Reassuringly Normal
The Subway, the Tube, the Metro - whatever you call it, it's truly a magical place, for in these subterranean labyrinths lurk some of the most unusual creatures cities have to offer. It's a strange, strange world, and these people prove it.
If you live in a big city, chances are you've taken some kind of underground public transportation. It's important to specify underground because while yeah, sure, some people people take the bus, once you venture underground, you enter a different world. There you'll find a whole slew of urban creatures you have to see to believe.
Whether they're performers pandering for money, unexpected animals, or just folks being odd, you really never know who or what you might find in the subway.
But don't just take my word for it, see for yourself!
1. In the dark underground, you may come across this goth princess and her pet raven.
2. Or her opposite: this chill dude and his magnificent peacock (which no one even looks twice at).
3. These leather-clad horse-people are not to be messed with.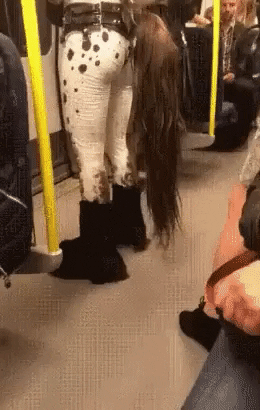 4. When dogs are only allowed on the subway if they're in a bag, you do what you have to.
5. They've been looking for Sasquatch in the forest for so long, but he's been hiding down here this whole time.
6. This pro subway rider comes prepared.
7. Nightmare on the D train.
8. Post-office life doesn't seem to suit you, eh, Obama?
9. Some people takes their dogs on the subway, others take their lizards.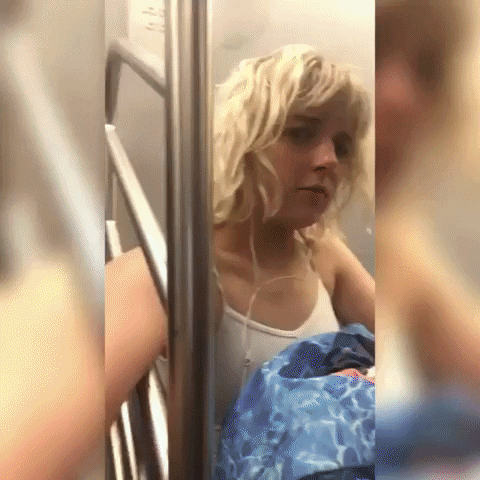 10. Not necessarily weird, but it's not every day you see someone so dapper on the subway!
11. You're more likely to find chaps like this, who are pointedly un-dapper. What's up with those socks and sandal, bruhs?
12. A Hitchcock look-a-like cools himself above a subway grate. Nice compression socks, dude.
13. Peek-a-boo!
14. Help! Someone is coming out of Pikachu's mouth!
15. Penguins are good at more than just tap dancing.
16. The subway: the final frontier.
17. Since it's easy catch a sickness form the subway, it might be a good idea to wear a plague doctor's costume like these guys.
18. There appears to be a glitch in the matrix.
19. This man freeing the nipple.
20. This guy in a gimp suit chooses not to get off while he gets off.
21. Behold, the kind of the rails.
22. Only in Russia would you see this couple wearing what looks like an entire wolf pack on their bodies.
23. "Ahhh!" says this guy in a creepy mask, along with everyone around him.
24. Werewolf spotting.
25. When your ship wrecked so you have to take the metro instead.
26. Cabbage: everyone's favorite midday snack!
27. Gina Simmons.
28. Not everything in the metro is scary, though! This man serenading a child with his violin is proof.
29. I'm not really surprised there's no one sitting next to her.
30. With those shoes, I'd take a foot massage break too.
31. Hopefully those three people he killed weren't people he met in the subway.
32. Pandas aren't actually endangered, they've just been hiding underground.
What's the craziest thing you've ever seen in the subway? Let us know in the comments!
By Nina / Thursday 28 September 2017 14:22 /