Her husband refuses to install a toilet in their home - She asks for a divorce!
A woman in her twenties had been married for over 5 years already when she realised that it was 2017 and that having to take dumps in a dark field wasn't going to do it for her anymore.
Alone-time on the toilet is a constitutional right!
OK, it's not. But it should be. In the Rajasthan area of India, a 24-year-old woman was granted the right to divorce her husband after 5 years of mariage, because she couldn't endure the disgrace of having to poop outside in a field any longer.
She'd requested a divorce as far back as 2015…
Indian law only grants divorces in limited circumstances, like domestic violence or proven cruelty. The yound lady in question told the court that despite asking him several times, her husband refused point blank to build, or have installed, a toilet or bathroom inside their house, forcing her to defecate and bathe outside.
The young woman's lawyer told AFP that being forced to… take her business outside was a form of torture for her.
Misdistribution of wealth
The judgement came back in favour of the divorce, saying, "We spend money on buying tobacco, liquor and mobile phones, but are unwilling to construct toilets to protect the dignity of our family. In villages, women have to wait until sunset to answer nature's call. This is not only physical cruelty but also outraging the modesty of a woman."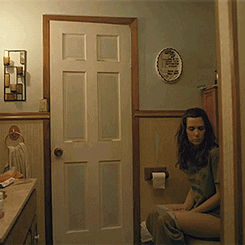 The future of Indian toilets
The Indian government has set a goal for every household to be equipped with a toilet by 2019, but the work has so far been met with resistance. Even stranger: toilets are already available and fully-functional, but people aren't using them, despite the fact that diseases can easily be spread by feces.
According to a survey from Unicef, half the Indian population doesn't use toilets.
Save
By Toilet Duck / Monday 21 August 2017 14:30 / France