'Harry Potter' Noob Realizes He's Five Books Into Erotic Fan Fiction
Ever feel like your whole life's been a lie? Like when you found out that Santa wasn't real or that the praying emoji is actually a high five emoji...or that Harry Potter doesn't actually know how to transform into a giant flying lion? This dude knows what I'm talking about.
How anyone has managed to escape the lure of the magical world of Harry Potter for the past 20 years is as incomprehensible as a flying car to a muggle, and yet somehow, up until recently, NY-based journalist Chris Chappell had managed to do so. Crazy, right?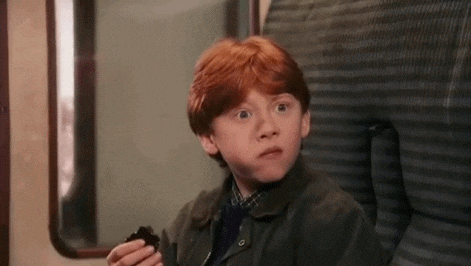 In an interview with Buzzfeed News, Chappell said he was suddenly inspired to delve into the Harry Potter book series after seeing someone watch the first movie on a plane. He purchased the entire book series in a bundle package and proceeded to devour them with a gusto he hadn't at all expected.
Right away, Chappell was hooked, wrapped up in the Devil's Snare that is the series' long, intricate backstories, complex character relationships, and adept commentary on adolescence.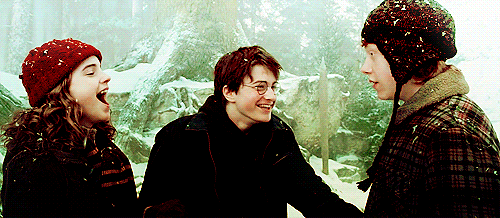 It wasn't until he was talking to Shelley Zhang, a friend and coworker, about the surprisingly dark plot points that primarily occur in the later books in the series that he realized that the Hogwarts he had come to know had the suspicious air of fan fiction. On Monday afternoon, Zhang, a longtime fan of Harry Potter, shared the story on Twitter.
Save
Save
Save
Save
Save
Friend is reading Harry Potter for the first time. He suddenly realizes he's read a fanfiction Order of the Phoenix instead of the real one. pic.twitter.com/tKNgT6usi6

— Shelley Zhang (@shelzhang) July 10, 2017
Here's the initial iMessage exchange:
Save
Save
Save
Save
Save
Apparently Chappell had believed every word he read despite copious red flags. The ridiculous amount of sex, for example, including references to rape and necrophilia. THIS IS A CHILDREN'S BOOK FOR GOODNESS SAKE.
Save
Save
Save
Save
Save
Hold up, what is this about Hermoine and Harry being a thing? NO. Just no.
Save
Save
Save
Save
Save
But wait, it gets more explicit. Watch as it all hits him and reality comes flooding in.
Save
Save
Save
Save
Save
Suddenly everything is up for questioning. In this upside down version of the wizarding world, what is true and what is false?
Hint: pretty much everything is false.
Including almost all of the characters' backstories. I'm sorry, sex with a goat? Potion addiction? Getting "all muscley"?!?!
Save
Save
Save
Save
Save
You can almost feel his heart breaking here. *sigh*
Save
Save
Save
Save
Save
You've got to give props where they're due, though, because the author(s) of this fanfic managed to dupe a journalist, someone occupationally dedicated to the truth. Kudos, fanfic author, wherever you may be. We were all shipping Harry and Hermoine anyway.
Check out the full Twitter story here: @shelzhang
By Nina / Wednesday 12 July 2017 15:20 / France