Grocery Store Employee Fired For Working Too Hard
One enthusiastic Lidl employee in Barcelona, who often showed up at work an hour and a half before his shift was fired after violating the company's unpaid overtime regulations.
It turns out there's a man who loves his job as much as Spongebob and his name is Jean P.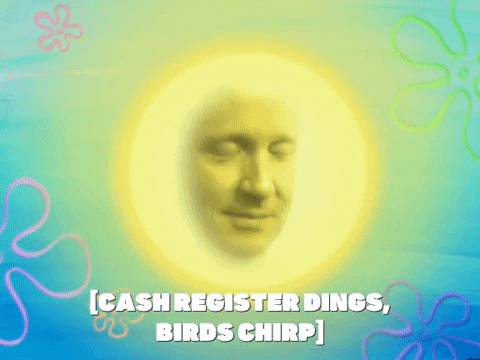 Jean P. was a manager the discount supermarket chain Lidl in Barcelona, where he was more than just a hard worker--work was his life. After 12 years at Lidl, he was so dedicated to his job that he would often show up for work at 5 am, an hour and a half early for the morning shift, to stock shelves and take inventory.
But after checking CCTV footage and finally noticing that jean had been showing up so early, his employers promptly gave him the sack for breaching company regulations. That is, working unpaid overtime and for being in the store alone.
Jean's lawyer claims that Lild only benefitted from the breach of rules and that anyway, he felt that he needed to show up that early in order to make sure the store was ready by the time the sales staff arrived. He went on to say that due to some restructuring, Jean felt under pressure to meet high sales and performance standards.
"The heads of the supermarket knew this and were aware that these changes required time and dedication," Jean's lawyer said in an interview with Metro.
But his dismissal letter was clear. "every minute worked is paid, and every minute that is worked should be clocked in." Jean's desire to work without pay did not make him an exception to the rule.
He gave all he had and got sacked in the end. This man deserves an FML Medal of Honor.
Save
By Nina / Tuesday 31 October 2017 17:29 / France