FML's Weekly Horoscope - 18th of August 2019
Find out what crazy crap the stars and planets have in store for your ass this week!
The week in bullshit
Hello and welcome to our regular feature in which we delve into the totally scientific world of the stars and planets, to turn our gaze to the future while gasping in shock. As this is FML, if you're expecting to be told that all is going to be fine, you're in for a shock. Have you seen the state of your life? Anyway, lets get on with it.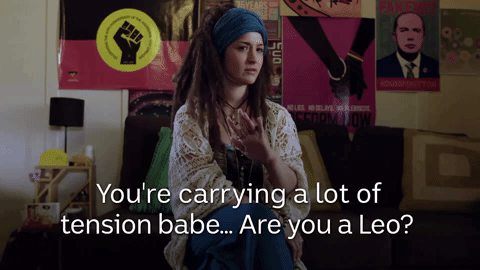 Aries
Be aware that your Pluto is capitulating like a Frenchman in battle, which means that you should avoid men or women of the Virgo sign, who will threaten you and suggest that you watch your back in the short term. Don't antagonize them, or fall in love with them. You know what your heart says and it usually says "Run!" Trust that instinct. Seek out something beautiful. Keep it for yourself. Eat a Twix.
Taurus
Consider making time this week to take yourself out to eat. Maybe Chinese. When doing this, you can find the peace you seek. And maybe some flatulence issues. Things are sure to get more interesting for you sometime on Friday. You need to make plans, so see if you can grab a colleague or your significant other and figure out how the next few months or years are going to look. Drink more orange juice.
Gemini
This week, your Pluto is waning, which means that you should keep in mind them folks around you who are Cancer (as in the sign, not people who are awful and the bane of your existence) they might be helpful to you in your future, for what it's worth. Wednesday might be your "now". Do it, just not on the floor. Lucky colour: Mauve.
Cancer
If you think you might have a big decision coming up, then consider embarking on that journey without haste. Don't do anything stupid you'll regret for the rest of your life. If you're thinking about investing in real estate, then don't. If that doesn't make sense for you, then go outside and breathe in the petrol fumes. Climate change is going to kill us all.
Leo
You should know that your Neptune is illuminating, which means that you should keep sight of people that are trying to borrow your musical instruments, as they might be people to find comfort in, over the long haul. If you doubt yourself, perhaps you doubt the President or the Pope. Listen to "All Star" by Smashmouth at least once a day this week.
Virgo
Are you wondering about making a major purchase? Ambiguity aside, Saturday will become the day you choose to decide, and though it will be uncomfortable, you'll know what to do. Try not to worry too much about how little you know, things are still up in the air. You just have to work through this period as best you can. Join a cult for fun.
Libra
This week, you should take yourself out to a show, either a concert or a movie. Eat pop corn. Throw bottles of piss at a support band. This will help you, and you'll realise that which you've been seeking. Try not to worry too much about what people are saying about you. Drill down into the details of your latest problem or issue, you are sure to find that they're actually all idiots.
Scorpio
If you think you might be ready for a major commitment, then join a dating app and go for it. Think about the fact that you can do anything you want in the end, just try not to be a weirdo. Tuesday is leg day, so look at your legs. This week you will have to decide between two projects. Don't try flipping for it, you will lose your coin down a drain.
Sagittarius
On Wednesday, your Pluto will be engorging, which means that you should remember that women belonging to the sign Scorpio are compatible with you, whether you like it or not. Consider getting a pet. If you have a pet, get your pet a pet. Do something special on Thursday, even if just for yourself. Clean your smartphone.
Capricorn
You should help a stranger on Saturday. When you do the good in the world will become less oblivious to others. Also, watch out for your health this week. You need to regroup and try to figure out how to retool your plans to deal with evolving circumstances. Drink more water, your kidneys and penis will thank you.
Aquarius
Do something meaningful today. The way to start is by spending a little less time doing those things you know don't add to your life, like wanking in front of Fox News, and appreciating life for every little minute you get to better yourself. Stop being selfish, and help the old lady next door. You know you have the power. Don't be afraid of change or the unknown.
Pisces
Why not let today be the start of something new and wonderful. This starts by watching your weight and being aware of your balls, and accepting them for what they are. If you don't have balls, accept your feet. Just ignore anyone who mentions detox diets. They are bullshit. You have all it takes right within you. Just tap into it.You can do anything you want, fuck the police.
That's it for now.
Tune in next week, same time, same place, for another horoscope. It's about as accurate as all the others.
See you next week!
By Mystic Alan / Sunday 18 August 2019 08:49 /