FML's 15 Favorite Funny Fuck-Ups of the Week!
Whether it's people not understanding how the world works or just people fucking their shit up, check out idiots being hilarious.
Long live the internet !
As you probably do, FML loves the internet. It contains places to hang out on like Reddit, Imgur and Twitter, where you can come across wonderfully strange clips, pictures and stories. Some stuff you'll see here might have been on the web for years, we can never know. So if you're considering commenting "OLD!" about something in this collection, remember, some people have lives. It's the internet. It's not like it's 1966 and we just found out about The Kinks.
1 Who comes up with these dumbass ideas? RIP rear windshield…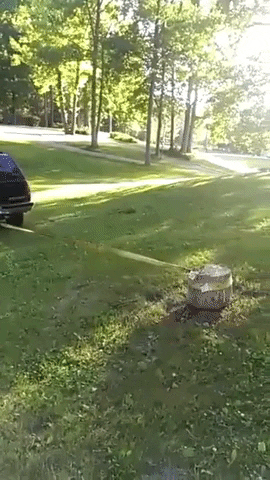 2 - Skillz.
3 - Enough with this stupid challenge already!
4 - That pizza is going to be a bit matted.
5 - Never flip off the monkey.
6 - And don't piss off the alligator.
7 - You can't park there, Sheila.
8 - One in a million shot.
9 - Great landing.
10 - Yeah, great idea, totally rad.
11 - Leave the horse alone, you fool.
12 - Slow down, sunshine.
13 - This didn't go as planned.
14 - If you insist on smoking while getting gas, the station intendant might take appropriate safety measures.
15 - Never brake-check or mess with truckers. They have CB Radio, they WILL get you.

That's it for now!
We hope you enjoyed our selection, and that you didn't grumble that much over things you might've seen before. And anyway, stop saying "old", it's blah. We hadn't seen most of these clips, and we've been on the internet since trolls.
See you next week!
Extra track - This guy just cracks us up.
There's no sound, to avoid any blablabla, but we can just watch him laugh at the other furious people on a loop. He's brilliant. We want him at our birthday party. Rock on, Green Shirt Guy.
By Alan / Thursday 8 August 2019 17:11 /