A Man Who Was Arrested After Police Mistook Krispy Kreme Glaze For Meth Gets $37,500 Settlement
Nearly two years after Florida police wrongly arrested Daniel Rushing for possession of what they thought was crystal meth, but was actually just flakes of Krispy Kreme glaze is finally getting reparations for the unfortunate arrest.
Back in 2015, Daniel Rushing was rushing (heh) home from taking a friend to the hospital when he was arrested for speeding. But while he was ruffling through his wallet to pull out his driver's license, Cpl. Shelby Riggs-Hopkins noticed something white and rock-like on the floor by his feet. The substance tested positive for crystal meth on a roadside testing kit, which led to Rushing's arrest.
He tried to explain to the officers that the substance was probably just flakes from a Krispy Kreme donut he had eaten earlier.
"I couldn't believe it, I've never even smoked a cigarette before, let alone meth."
He was held in jail for 10 hours before being let go on a $2,500 bond. SIx weeks later, police announced they were dropping charges after further drug analysis proved that the substance was indeed just glaze.
But while the charges were dropped, the arrest is still on record and has made life difficult for Rushing, who told the Orlando Sentinel:
"I haven't been able to work. People go online and see that you've been arrested."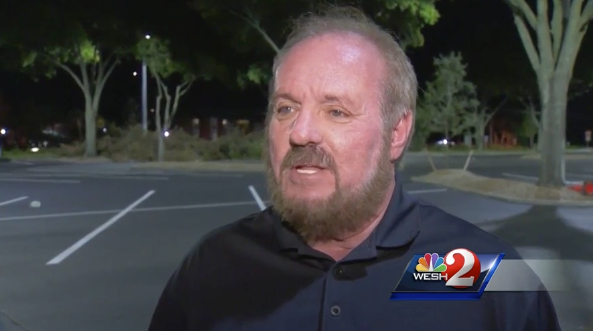 So, in December 2015, he sued the Orlando police department for damages and nearly two years later, Rushing is finally getting his pay out. The 65-year-old retiree says he's pleased with his $37,500 settlement.
But for the cops, it's back to school to learn how to properly use drug-testing kits so that costly mistakes like this one can be avoided in the future.
After all, there's no crime in loving the glazed deliciousness of Krispy Kreme.
By Nina / Monday 16 October 2017 17:21 /