15 Of The Shittiest Costumes Ever Attempted To Give you An Idea of What Not To Wear Today
It's Halloween, ghosts and ghouls! That means it's time to break out the costumes and face paint because today you can be whoever you want to be! be sure to avoid costumes like these, though, unless you want your costume to be a one for the FML archives.
If you love Halloween, or cosplay in general, you are surely going to be offended by these costumes. These 15 people are great examples of half-assed cosplay and they're as hilarious as they are awful. You're gonna love 'em.
1. The arrangement here is creative, but in total, this Marge Simpson is tthe kind of costume is pretty ridiculous.
2. ...but not as ridiculous as this B
art Simpson, whose face has apparently thinned to the bone.
3. Simple TMNT costume: wrap your body in cellophane and spray paint yourself green.
4. Sexy tigger better keep kis paws away from me.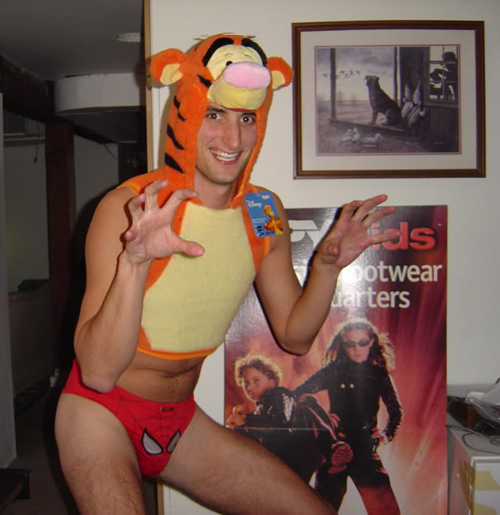 5. R2D2's never looked sexier.
6. Almost as sexy as this Sailor Moon.
7. This here Batman knows how to work with what he's got. And it looks like he has a lot of...medicine?
8. Did you guys know Tron was this shapely?
9. Not sure I'd want this Wonder Woman saving me.
10. The hair toes. 'Nuff said.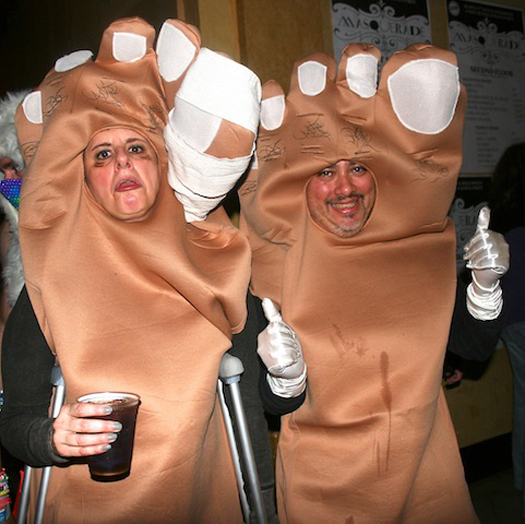 11. Your six pack is impressive, Flash.
12. Cheap? Yes. Successful? Well, almost.
13. Looks like Barney's back on cocaine again.
14. Your Hollywood charm doesn't make your Yoda costume any better.

15. I wouldn't look at this photo for too long, otherwise Lego Man will visit you in your nightmares tonight.
Save
By Nina / Monday 30 October 2017 17:10 /