15 FMLs About Shaving In Honor of No-Shave-November
No-Shave-November is officially a non-profit dedicated to growing cancer awareness by fundraising money while no shaving for an entire month. Unofficially, it's a great excuse to stop wasting time self-grooming for an entire month and also a wonderful topic of FMLs!
1. Not shaving for no-shave-November will help you reach breakthroughs in your relationship!
By Anonymous - United States - Mexico

2. Save your balls, don't shave!

3. Stop shaving so that no one accidentally thinks you've got an STD.

4. Try to avoid a written record.
By poorbeauty - Canada - Toronto

5. Body hair required Mon-Fri.
By Humpday - United States

6. If you don't shave you'll never have to look your partner's pooper in the eye.

7. Spare yourself the disgrace of granny by just letting it all grow out.

8. Though, sometimes shaving might be a good idea...
By Anonymous - United States

9. Spoiler alert: it's not.

10. You gotta be more specific.
By sasquatch - United States - Katonah

11. Humblebrag, much?

12. Drunk you likes to live dangerously.
By Darwin_Award_Winner - United States - Beaumont

13. Naked ding-dongs aren't for everyone.

14. Lifehack alert.

15. Here comes the lawnmower!
By Anonymous - United States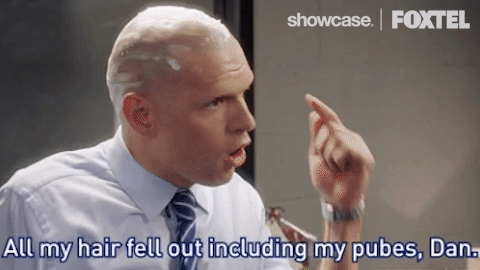 By Nina / Thursday 2 November 2017 16:38 /