13 Fantastically Cringy FMLs About the Walk of Shame
Last night was fun, right? So...how many of you are doing the Day After Halloween Walk of Shame? In honor of the special day-after tradition, we're taking a look at all the times users hung their heads on the way home - after sex, after Halloween, and after a whole slew of other embarrassing situations!
The day after Halloween walk of shame, as immortalized in How I Met Your Mother, is an event that we at FML love. If fact, for us, this may be the real holiday. Seeing guys and gals hanging their heads in smeared makeup and facepaint, clinging tightly to their worn-out costumes from the night before is a true spectacle of the living dead, and all in the FML spirit!
But the walk of shame happens all the time. Not just after Halloween, and not even necessarily after a sloppy one night stand. There are a plethora of situations that could land you in the walk of shame, and we're here to share some of those with you because, believe you me, we've got an arsenal of stories like it.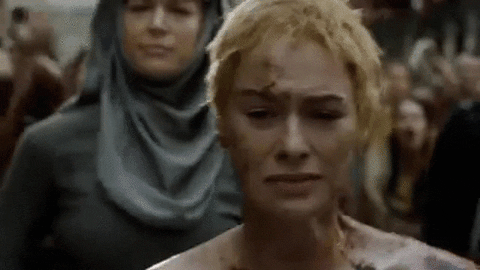 1. Tough break, OP. She doesn't sound like a winner anyway.
Save
By heartbroke - United States - Erie
2. I'm sure you made plenty of people laugh though, so there's an upside!
3. Scarlet takes a tumble.
4. Ow chihuahua!
5. Shy people problems.
6. This is very much not the point of the FML, but..."maw?"
7. What a lovely image.
8. Drunk girls are an enigma.
9. hate to break it to you, but he probably knew you were there and was just taking the piss. *ba dum tss*
10. I be he wouldn't call it "making love."
11. Beats walking home in a skimpy dress and stillettos, though!
By Anonymous - United States
12. Don't worry, people are only staring because they're jealous.
13. An armband isn't that hard to take off...
By Nina / Tuesday 31 October 2017 15:37 /