Happy Birthday, FML Community!
In this long-awaited community article, I, the coolest cat at FMyLife, will introduce a brand new site feature: the birthday board!
The meme is stupid, but the message is just and true. We just want to celebrate you! The FML community is the heart of FMyLife... without you guys, we would be nothing. NOTHING. So happy birthday to me, you, and the ground.
How did you do it?
Our dear friend Fleox created a super-mega-hip-swiggity-swooty algorithm that allows us all to say "Happy Birthday!" every single day. I don't understand exactly how it works, but it works. Now everyone, or at least the nice ones, can send birthday wishes to whomever they please!
How do I find out who was born today?
On the home page of FML, you'll see a blue section on the right side that says "Happy Birthday!" with polaroid-style pictures from user profiles. Only 4 profiles are visible from the home page, but to see everyone else one must simply click "See all birthdays" and voila. You're there. As a special gift just for you special folks who bothered to read this, you can click here to go directly to the page. You're welcome.
Happy birthday - Joyeux anniversaire - Alles Gute - Feliz cumpleaños - Parabéns - 生日快樂 - Buon compleanno - Gratulerer med dagen - La multi ani - Grattis på födelsedagen - Bons ans - Etc.
Yes, we're hella international here at FML. (Let me know if any of those are spelled wrong!) In short, we wish all of you around the world the loveliest of birthdays, and we hope you'll help us spread the birthday love! Hugs, cake, gifts, confetti, and sexy dancing for all! It's your day to shine!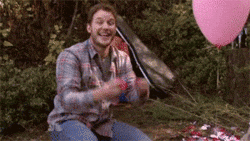 Questions / thoughts / compliments? Comment below or message me directly!
By Cali / Friday 17 March 2017 10:20 /