They say that a picture is worth a boring bunch of words thrown at you by a corporate robot. That's true. Corporate robots are the worst. Anyway, the FML Pics app is still being downloaded all over the world! We've even got users in the southern hemisphere, and rumoffffffur has it that the singer Adele used it on her latest album (probably not true though). Everyone can fffffempathise with the crapness of the situations, a lot of us have blown a gasket in a supermarket parking lot; a lot of us have put our feet through a pane of glass while off our faces on PCP. Or maybe that's just us.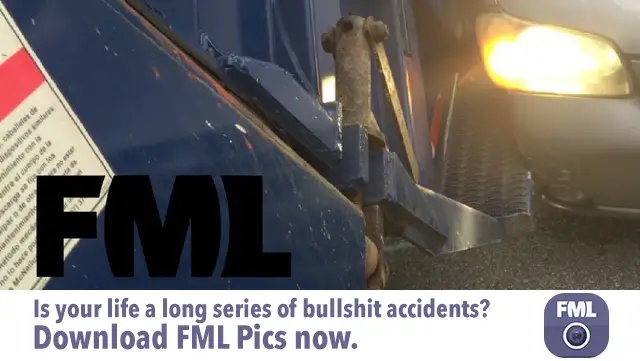 As previously, the FML app has been adding to its catalogue of pics. People have been taking more and more pictures with the app, editing them, adding the FML logsfsdfdsfsdfdo, text, writing captions, voting and commenting on each other's pics… Just like the FML app, but with pictures.
Last time, we had a hit parade of our favourite user submissions so far. We've created what we called the FML Pics Top 4 Best Pics! We mentioned that a Top 4 was weird. So, this time, it's still a Top 4. Because FML is weird and wonderful, and we don't give two hoots what people think. So here's this month's Top 4, featuring the actual FML Pics user's caption underneath each photo.
#4: So that's why they don't pay tax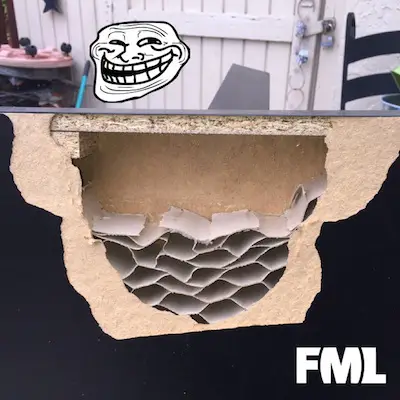 "Look how well my IKEA bed was made. Flimsy cardboard."
#3: Scratch cards, not smash cards.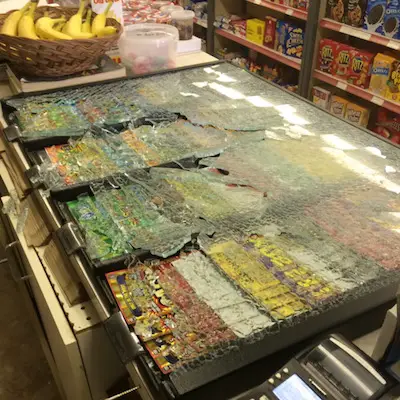 "Smashed the lottery case at work while putting away items."

#2: The Built to Spill remix album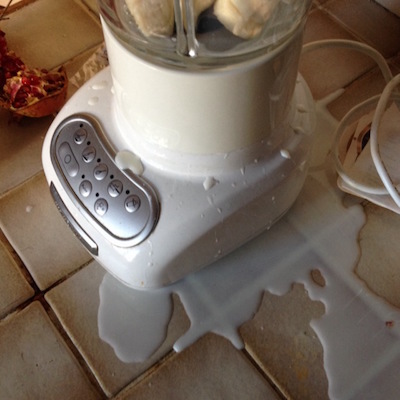 "Bought a new seal joint, forgot to fit it, switched it on anyway."
#1: The saddest of them all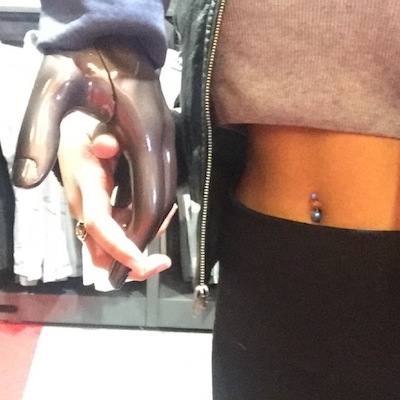 "Was feeling single as fuck so I decided to hold hands with mannequins
and take pictures."
So, what can you do now? Get the FML Pics app for your iPhone or iPad by clicking on the icon below of course, and then join in the fun. It's free of course, it's easy to use and we're here for any questions you may have about it. Oh, and no point using pictures from imgur or anywhere else. It's for your own pictures, not other people's.
We'll be posting more Top 4 pics in due time, so get snapping, you may be featured soon!
#1572 - About FMyLife - On 01/26/2016 at 9:31am by Alan - 0 comments