Woman Warns Men Not to Send Her Dick Pics, Her Response When They Do is Absolutely Savage
How many times do we have to go over this? No, women aren't interested in receiving unsolicited dick pics. So when this woman found one in her DMs, she wasn't about to let him off without an FML.
This is Madi.
Madi, like many other adult women, uses Tinder from time to time. Whether she's there for love or for fun, who can say, but what we do know is this:
SHE DID NOT COME TO SEE YOUR PENIS.
But of course, penises, especially online, are famously bad at obeying women's wishes. So Madi developed a method of staving them off. In her Tinder profile she issues this warning:
"If you send me dick pics I will send them to your mom"
Clear enough. Or so you'd think.
Penises will be penises, though, and despite the warning, one daring dick couldn't help but slide into her DMs.
Like a severed head on a pike, she posted her response on Twitter, and it was SAVAGE AF.
Here it is: the dick. Bask in its sticker-censored glory.
She had no trouble finding this dude's mom on Facebook, which I'm sure he did not see coming.
Never underestimate a woman's power when it comes to social media stalking. We are on that shit.
Honey, I messaged her through Facebook. Found that shit in a hot minute. Girls are better stalkers than the FBI

— madi ➡️ global AZ (@socalmadi3473) July 23, 2017
Madi is a hero among women, and a hero's praise she received. Here are some of the best reactions to her tweet:
You my friend, are the REAL MVP! ??

— ?? (@ayeitslissaj) July 24, 2017
HOMEGIRL, FORGET THE GAME BECAUSE YOU JUST WON IT OMFG-

— Ashwee ? (@xprxncxssmgcx) July 22, 2017
…and literally ALL the applause gifs that exist in this universe, because that's just what she deserves.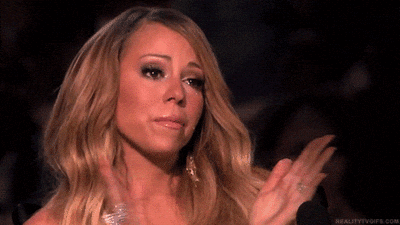 By Nina / Wednesday 26 July 2017 15:13 / France