This Week's Most Commendable Comments
The competition was tight, who will prevail this time? THE SUSPENSE IS KILLING ME!
Juuuust kidding. I chose the comments. I already know who wins. Somebody slow me down, I'm power tripping over here.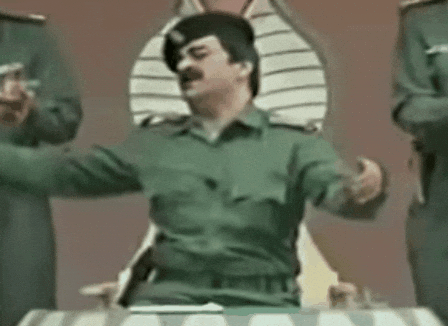 Time to get cracking.
10. A lesson in savagery from cakefete2.
Save
"This is where you slap him just hard enough and say, 'your face should not have been there.'"

-cakefete2
9. A little cheesy, but it's okay, psjr, I like cheesy.
"What happens in Vegas stays in Vegas, but what happens in the church basement - that's boyfriend story material!"

-psjr
8. ErinShannon is brash and brutal but she got OP's seal of approval so I don't feel bad about putting her comment on the list.
By zemmiphobia - United States - Mountain View
"Punch her in the head."

-ErinShannon
7. You're so sweet, Regulate! I can feel the sentiment.
"I missed you."

- Regulate
6. Noice, seasonedtoast. I see what you did there.
"Got to watch out for those car jackers!"

-Seasonedtoast
5. Puns always make it to the middle of the list, glowworm56. You had some primo comments this week!
"Maybe it was the breast milk he ever had. It's udderly possible."

-Glowworm56
4. Look it's our friend, RichardPencil. You, sir, were on fire this week.
By Anonymous - Netherlands - Wageningen
"Ah, the gateway drug to ginger ale."

-RichardPencil
3. Your insight amuses me, Birdie27.
"Somewhere, a 13 year old boy is posting "got dragged to a stupid dance recital, but then the dancers top fell down. Best Day Ever""

-Birdie27
2. Like I said, fire. Go hug this man!
By Ashamed - Canada - Brockville
"All the boys are going to call her "pound sign""

-RichardPencil
1. Thank you, Druu. Good form is imperative.
"That's just silly. Everyone knows you're supposed to shout 'CANNONBALL' when you perform a cannonball."

-Druu
That about wraps it up for this week. But remember, folks, we do it for the hugs! Go click those links and spread the love.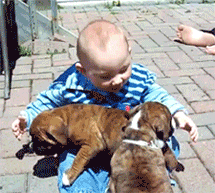 See y'all next week. Same time, same place.
Nina ✌︎
Save
By Nina / Friday 12 May 2017 11:51 / France