This Week's Comment Countdown
Happy Friday, my little minions! I'm back to recap this week's best comments. Let's see which of you has earned my favor this time, shall we?
10) The comment was good, but the "lol" brings it to the tail end of the list. Really, blaisems?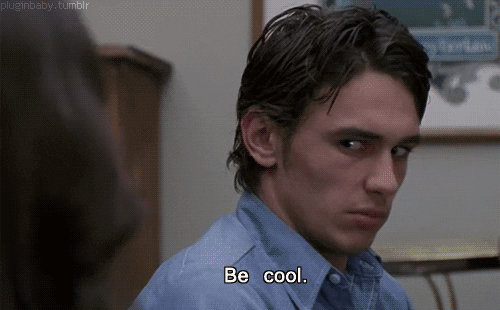 Save
By Tickdick - United States - Pittsburgh
"i bet that'll be the only thing sucking your dick for a while lol"

-blaisems
9) Mcruff give us a lesson in sympathy.
"This is one of those situations where I'm like 'okay, the police aren't that bad'"

-mcruff
8) The setup was there and Dave_Davington went for it.
"Well, at least you set the record straight."

-Dave_Davington
7) Another example of how supportive the FML community is from interesting33. Thanks for looking out!
"this might sound clichéd but try joining a club or society OP. it makes a HUGE difference in terms of finding friends. even if it is scary, go to a few sessions and join in their nights out and you will start to find friendships form"

-interesting33

6) This comment is so real. SenpaiSamaKun has all the qualities that make a good friend. Who needs friends IRL when you've got FML to talk you through your hard times?
Save
"Hello! The moment I read this FML, I felt the need to make an account to comment because this recently happened to me as well. I didn't think that anyone else would relate but unfortunately you do :(. I understand that it's really rough right now as I felt the same way last week. I asked my girlfriend (now ex) using a little arts and craft project I made where when you opened it, it spells PROM? and it had some pretty pictures of us together. There was quite a bit of effort put into it as we have been dating for 5months, almost 6. But sadly she felt that I was just too caring of a person and that she couldn't do the same for one to where she decided it would be best to break up. It really sucks as we bought prom tickets together that day. Anyways, aside from my unfortunate break up, just know that everything is okay. My friends invited me to their prom group as they don't have dates either and we have some really exciting plans, such as going to Six Flags the day after! Just remember that you don't need her if she feels that was an optimal time to break up and that you'll find someone better! For now, I would say to enjoy prom with your friends :)"

-SenpaiSamaKun
5) I like how your brain works, fuxtix. I also think your name is fun to say.
"Plot twist: He's 28..."

-fuxtix
4) Preach, kimise! Are you a mom? You sound like a mom. In the best way possible, of course.
"So? Go to his place, pick your shit up and leave like a big girl. Get on a taxi or go to a motel. Respect yourself! It's important!"

-kimise

3) cocacola999 doesn't want you to have to "take a seat over there."
Save
"I'd delete it fast, before Chris Hansen finds out."

-cocacola999
2) This thread was stacked with wonderful puns but none of them were quite as on point as this one from deet124.
By Crabby - United Kingdom - Clitheroe
"Just tell the truth, no lice."

-deet124
1) We were all thinking it, Emiweb.
"So he's got money, then."

-Emiweb

And there you have it. Emiweb is this week's winner, so go give Emiweb all the hugs! If you're upset that you didn't win this week's comment countdown and you want all the hugs, then make some comments this week. You can even make them here, right under this article! What are you waiting for? GO! GO! GO!
Save
By Nina / Thursday 30 March 2017 12:02 / France