Science Says We Should Smell Our Significant Others' Farts So That We Live Longer
And I mean, if science says we should, then we should. Right?
According to a study on the benefits of the gas hydrogen sulfide by the University of Exeter, smelling our partners' farts may help us live longer.
"Although hydrogen sulfide is well known as a pungent, foul-smelling gas in rotten eggs and flatulence, it is naturally produced in the body and could in fact be a healthcare hero."
Apparently small doses of the gas can help prevent mitochondrial damage and since, as we all know, the mitochondria is the powerhouse of the cell, preventing damage to it is uh, really important.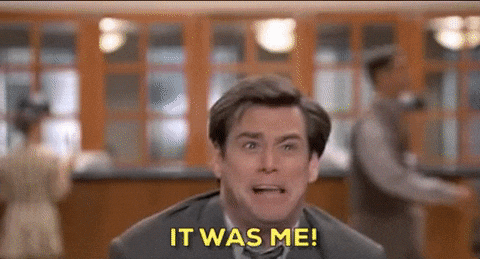 What this means (since, let's be honest, you don't actually know what the mitochondria does) is that the gas we produce can help reduce the risk of cancer, stroke, and heart attacks, as well as help prevent arthritis and dementia in old age.
Based on that information, the scientists at Exeter were able to develop a compound they're calling AP39, which takes small amounts of hydrogen sulfide and delivers it specifically to mitochondria.
And now for some science-y stuff that explains how this all works:
"When cells become stressed by disease, they draw in enzymes to generate minute quantities of hydrogen sulfide. This keeps the mitochondria ticking over and allows cells to live. If this doesn't happen, the cells die and lose the ability to regulate survival and control inflammation.We have exploited this natural process by making a compound, called AP39, which slowly delivers very small amounts of this gas specifically to the mitochondria. Our results indicate that if stressed cells are treated with AP39, mitochondria are protected and cells stay alive."
Impressive, huh?
If that science stuff went right over your head, don't worry about it. Really, the point of this article is to let you know that FML officially condones you farting around your loved ones.
So next time you're sidling up to your S.O. feeling extra lovey-dovey, don't hesitate to let one rip. It's for their own good, after all.
By Nina / Monday 6 November 2017 17:49 /