Quentin's illustrated FML
The wonderful world of the workplace in this section of FML couldn't have come at a better time. If you've been paying attention to what's been going on in the world, you'll know that things are going pretty badly. Strikes, shirts be...
The wonderful world of the workplace in this section of FML couldn't have come at a better time. If you've been paying attention to what's been going on in the world, you'll know that things are going pretty badly. Strikes, shirts being ripped from company directors, people being laid off in their thousands. It's not the best time to be a boss or an employee. Here at FML, employees and bosses go on holiday together. The only time shirts are ripped off is when we are racing to jump in a swimming pool. This week, we're looking in a not so funky workplace situation. Follow us into the boardroom.
QUENTIN'S ILLUSTRATED FML
"Do I have a phobia? Cheese, hahaha! I absolutely HATE the stuff!"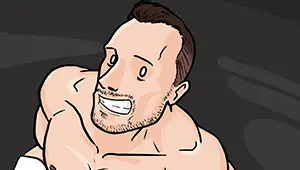 Self-portrait Quentin by Quentin


This week, we're back in France. And it's a dude talking to us!

His info:
Age: 24
Location: Paris
Website: His blog
His illustrated FML: The one with the boss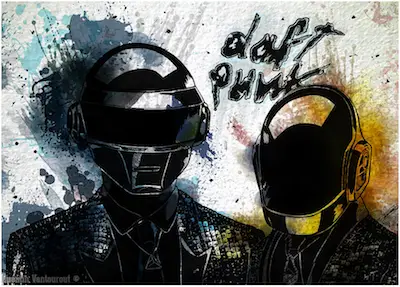 Let's be cost-effective for once. Well, me at least. Who is Quentin is, and what does he do? "I'm junior art director in communications agency." Hmmm, bad start. And what does he like about what he does? "I love the creative side of it. That's what amuses me all day, every day. My teachers at school wanted me to do political studies, I had the capabilities to do so, they said. Maybe I did, but I think I'd have been awfully bored by now. I love drawing for a project, it's where I really feel at home. And that's what I miss at the same time, having more drawing time every day. " Political studies, brrrrr. Sorry, I often have this kind of reaction to anything political, it's in my genes. Or my jeans, I'm not sure.
How did you end up here? What sort of background do you have? I'm originally from the French region of Alsace, but I left the area soon after graduating high school. I started higher education with an advertising diploma in Nancy, followed by a degree in creative advertising, still in Nancy. After which I had a year off from schools and universities of any sort. I did something else for a while, and I arrived in Paris in October 2014 to do a Masters in digital creation. I just finished the end of studies and I followed that up with a CSD at the moment." That's good stuff. At your age, I'd just finished primary school, but I was a late bloomer because I was an alcoholic and con. I still am, but hey, a drink's a drink as the say in AA.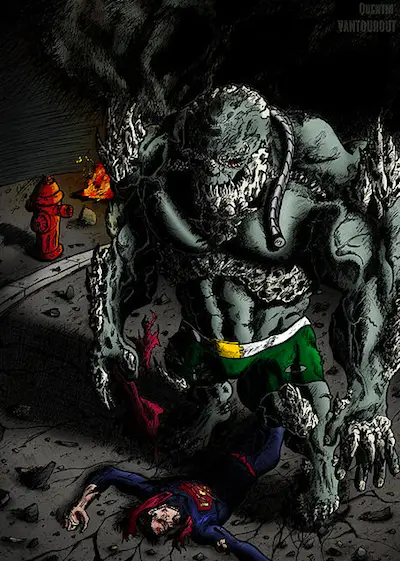 What's your current news of the moment, right now, besides being on VDM? "I unveiled an animation theme a few months ago with a Parallel World theme. There are a characters from pop culture that everybody knows in it, who talk about their existential problems, so it's was a great experience, especially as I had the chance to meet an exceptional cast of actors for the overdubs! I met the "real" French voice (Terminator, Vegeta, or the Joker for exemple.) I want to thank all those great actors again for taking part. Without their contribution, this project would not have the charisma that it has today. A little more recently, my friend Cedric, already working on anime, we had another crack at working together for Carbon Kevlar (they signed the soundtrack of series for Canal+) and their Banshee clip. A totally crazy project, made reaaaaally quickly but of which we're really pleased. This is a totally ironic video, with all the archetypes of an ego-trip clip, it's a real caricature." And will it be on VH1 at 4am? My only real contact with music is via that medium.
And your plans, for now? "Right now, take a few days off haha! It's been nine months since I've been non stop on projects, sleeping 5 or 6 hours a night; I need to breathe. But I won't be stopping long. I'll get another job if my contract is not extended or I'll try the freelance adventure while freelancing (your orders please). I've got planned, still with Cedric, to do another animation, but we don't know what yet, but it's in the cards. I also made commitments with the people around me on various and varied projects, in short, I have a lot of things on the go!" Despite this, I will appeal to potential employers who would contact him. Don't hesitate!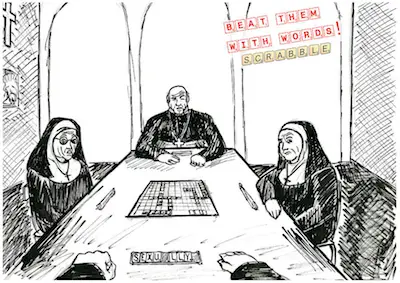 Tell us what you love about life, your passions, your hobbies, your vices, your little everyday life pleasures. "Besides drawing, films, music and having restful little beers between friends, I love doing sports, it's like a drug to me! I don't feel so good when I don't go regularly. I like motorbikes too, it's been a year since I got my license. But I've had little opportunity to ride for the moment. When I'm home in Alsace, I like gardening, it relaxes me. I love cooking too, because I like to eat, so it goes together. And I'm surely full of vices, but I'm not about to reveal them here haha!" Yes, sometimes it is good to have a secret garden, but you can tell us about your favorite artists, including those you follow via their blogs? "I have 6 masters in the drawing world: Kim Jung Gi, Adam Hughes, Adi Granov, Lee Bermejo, Ed McGuinness and Akira Toriyama The first is a god, there is no other term, I invite you to see that what he does is proper mind-boggling. The second draws beautiful and super-heroic women like no one else. The third has breathtaking precision and realism. The fourth is a virtuoso of the line, it's just gorgeous. The fifth, I love the cartoony and exuberant style, I learned a lot from his drawing, thanks to his way of creating his characters. The last one simply allowed me to draw properly. Dragon Ball Z was an inexhaustible source of topics to copy when I was younger, it helped me tremendously. And DBZ is a cult!"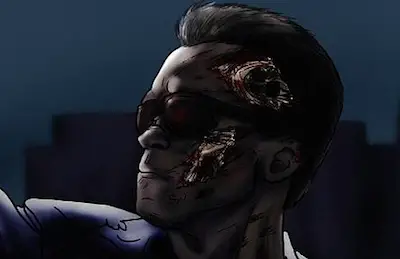 What are your inspirations? Is there someone, event or something that made you want to start drawing? "My family tells me that as soon as I could hold a pencil, I drew (that is so cliché haha). I remember I liked it very quickly. In the family, on my mum's side, "the drawing gene" so to speak, jumps a generation every time. My great-great grandfather was an artist, my grandmother too. I'm lucky to have got this gift in turn. It's something valuable I think."
If you had to tell your own VDM, what would it be? "It was 2 years ago, I was in a nightclub with friends. We were attending an electro DJ-Set which was really pumping I must say. And in my enthusiasm, I jumped up and down, what the amount of crowd around me, except that there was a broken bottle on the ground. Despite a rather thick sole, I planted a shard in my foot, just behind the toes. I only realised it when I got home, and it was horrible over the next few days. I had a swollen foot and walk the wound was particularly painful!" Hmmmm, sounds a lot like, "I was too drunk to feel the pain that," well done!
And finally, do you have any advice for new artists? "Probably to believe in his or her potential, because we are always in constant improvement. So must persevere and don't let go."
I think that will do for this week! We warmly thank Quentin for his participation, it was great. We can all back to our regular lives, and enjoy the advent of winter by shivering in our boots, watching the days get shorter. Or move to Australia or something. Be excellent to each other and take care.
What about you then? Think you have talent and want to participate in an upcoming illustrated VDM? Send us an email on [email protected], without forgetting to give us the address of your blog, or just some of your works.
By Alan / Thursday 22 October 2015 15:16 /