Melbourne Man Launches Nude Protest When New Neighbor Constructs Windows That Peer into His Home
By Nina / jeudi 17 août 2017 06:30
When construction workers don't keep their word and install clear glass windows that look directly into the home of James Penlidis, he decides to take the FML into his own hands by going Full Monty until his neighbors can't take it anymore.
James Penlidis was living peacefully in his South Melbourne home until February, when a housing development going up next door did not keep to their promise to install frosted glass windows on the side of the building facing Penlidis's home.
Looks like good guy Jim was just a little too trusting, because not long after, he saw five windows looking directly into his bedroom, backyard, and living room. "All of a sudden you're no longer comfortable in your own home," Penlidis told reporters for Australia's A Current Affair.
Not cool, council dudes. Not cool at all. Thankfully Penlidis had the perfect response.
If they really want to look into my house, then I'll give them something to look at.
And so began a five-day naked crusade to get his neighbors window's frosted but doing just what any rational man would do.
Day 1: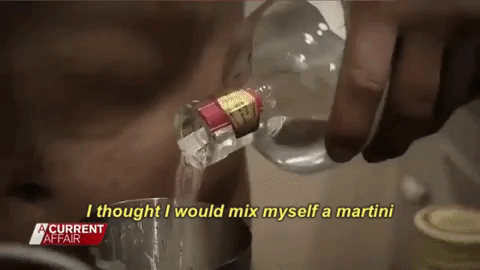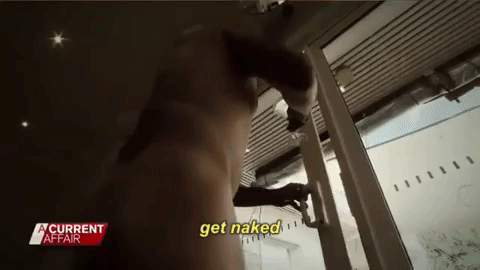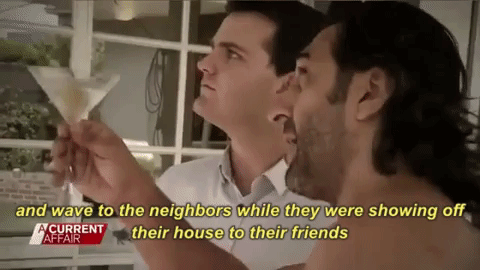 The neighbors, needless to say, were less than pleased.
They didn't wave back.
But Penlidis wasn't done yet.
Day 2:
I thought I could get my nudity closer to their windows so I decided to clean my gutters.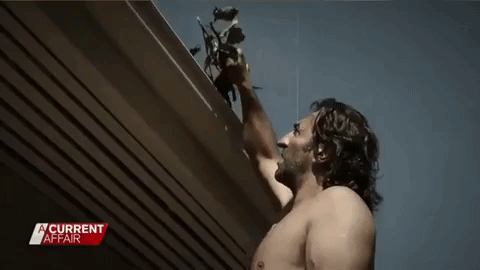 And now I have very clean gutters.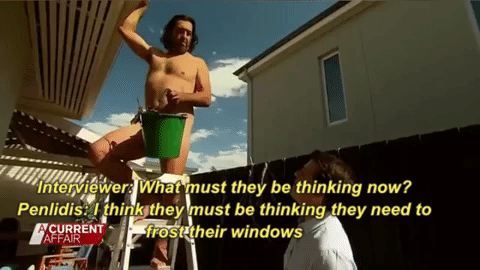 Day 3:
James decides to cook a barbecue. Naked, of course.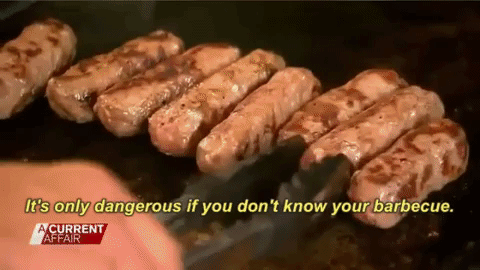 Day 4:
Penlidis noticed his windows needed a little coat of paint, so he didn't dither and got straight to the task.
Day 5:
I took an exercise bike out of the house and put it in front of their windows and rode the exercise bike. Naked.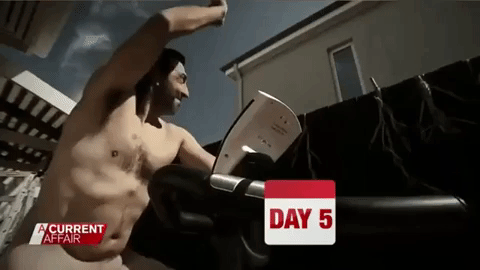 When the interviewer asks what he thinks the neighbors think of him, Penlidis says: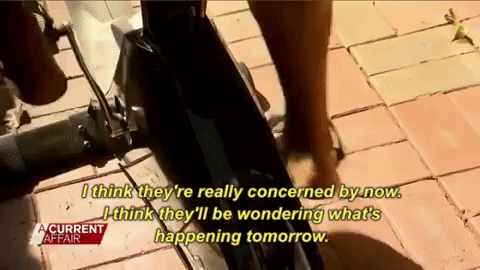 The nudity didn't last long though, because after only six days of naked protest, the neighbors gave in and frosted their windows.
But what was it that made the council finally give in? In Penlidis's own words:
No-one wants to see a hairy Greek guy with it all hanging out.
And there you have it, The antidote to your FML: nudity. Try it out and let us know how it goes in the comments section!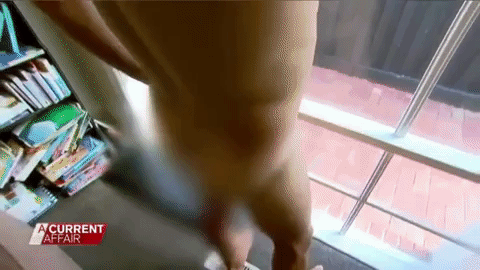 If you liked this story, you can check out the full video here!