Ladies, Are You Bogged Down By Boob Sweat? Say Goodbye to Your FML With the Ta-Ta Towel!
For big-breasted women, under-boob sweat is a real issue. Thankfully, someone invented the ta-ta towel so that sweaty swaying boobs are an FML of the past!
It sounds fun, but what exactly is a "Ta-Ta Towel?"
The answer to all busty women's summer prayers, that's what. It's basically a terrycloth halter bra that you wrap around your boobs, making them look like two sides of a scale, or a magically unattached bikini top. You simply scoop your goodies into either pocket of the Ta-Ta Towel and voila, boob sweat be gone!
Gaze upon this pearl of innovation:
If you are wondering why something like this was ever invented, you're probably a dude or a girl with smaller boobs and no sympathy. I have boobs the size of a thirteen-year-old who's just started wearing a training bra and even I understand the terror of boob sweat. Imagining what women with C to H cups are going through is a swampy nightmare.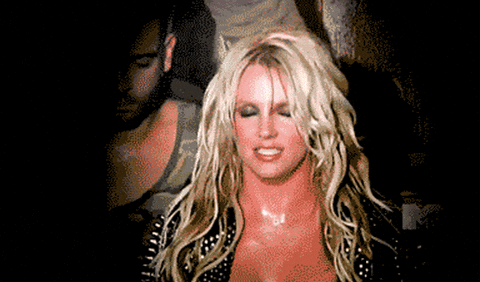 Ta-Ta Towel inventor, Erin Robertson came up with the idea while living in LA and getting ready at home for a first date. A broken A/C and summertime heat were all the inspiration she needed to spark genius. A few YouTube videos later to learn how to sew and the Ta-Ta Towel was born.
Unless you're trying to make some kind of fashion statement, the Ta-Ta Towel is intended for at-home use. Use the following photos for inspiration!
Use it for lounging around the house:
When watering your plants:
To keep your sweat from dripping onto the potatoes you're cutting:
It's even good for breast feeding!
Busty women all over are rejoicing! May swamp boobs be an FML for the history books!
the #tatatowel is the best thing i've ever seen and if u think it's stupid ur just mad u have small boobs

— Dolla$z da Don ? (@Damani_Brandon) August 7, 2017
But there are some people who still don't quite understand:
What do you think: is this a boob sweat-must or a boob sweat-bust? Let us know in the comments!
By Nina / Monday 7 August 2017 12:04 / France