How to: Promposal
It's March 11th, happy Promposal Day, everyone! Time to salute today's teens and their skewed sense of priorities!
Ah, prom, what a night. A rite of passage, for which parents dole out more money than I pay for rent so their teen can spend a few hours of awkward dancing in outfits not made for that purpose, followed by a marathon of chauffeured tomfoolery fueled by the reckless consumption of sugary liquors like Malibu rum and whipped cream flavored Smirnoff. It's a time-honored tradition and a feat that only teens can pull off. For high schoolers, few events are as hallowed as prom night. Nowadays, though, there is an event that has become even more momentous, even more extravagant, even more important than the prom, and that's the Promposal.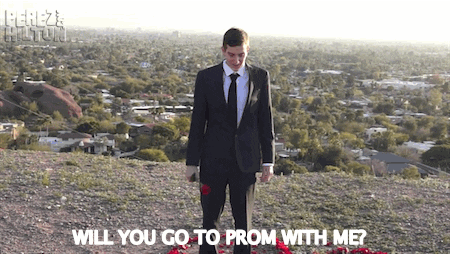 The what?
That would be the moment where one teen asks another teen to be his/her date to the prom. Why is that so exciting? Well, because nowadays, kids are going to extreme measures to pull off gestures grander than those reserved for marriage proposals. Sometimes they're genius and sometimes they're a bit of a stretch, but they are always ridiculous.
So, to help you on your path to success in this year's prom season, here are some FML-approved guidelines for engineering the perfect promposal.
The FML Guide to a Perfect Promposal
STEP 1: Choose someone you want to take to the prom. Find out something about them. What does he/she like? Do some investigation, as this will be the foundation of your promposal.
Today, I went shopping with my mom. I ran into my crush. A school dance is soon and he WAS just about to ask something but my mom glanced over and yelled "TAMPONS OR PADS, SWEETIE?!" He then changed his question to "Haha, so which?" And before I could say a word, my mother answered for me. FML
Now you know she prefers tampons. You can work with that.
But what if you don't know anything about this person? Why are you even asking them? No matter, in that case, choose something obvious, like...their height, for example.
Today, I asked a short girl to prom by making a "You must be this tall to say no" sign. She grabbed a chair, stood on it, and then said no. FML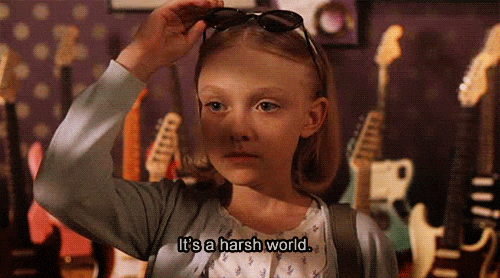 STEP 2: Gather your crew and choose a public place with enough witnesses that the person you're promposing to will feel too pressured to say no. This is key. The more witnesses, the more aww's you get and the more aww's you get, the more likely she is to feel forced to say yes! Make sure your crew doesn't get in the way though…
Today, I sat to the right of a girl I really like. I passed her a note asking her to homecoming. She read it, then hurriedly passed it to a hideous girl sitting on her left, who said yes, then hugged me. FML

Today, I asked a girl to prom by having 5 friends hold up signs saying "P-R-O-M-?" while I snuck up behind her. She said yes... to my friend holding the "?", who she thought was the one asking her. FML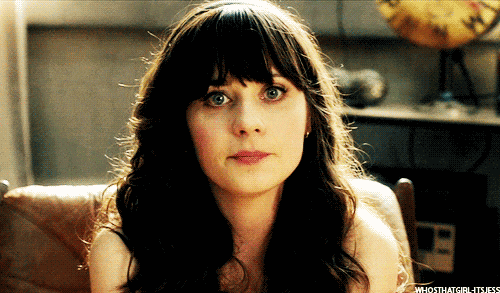 STEP 3: Make a fool out of yourself. Feel awkward. Make the other person feel awkward. Make all the witnesses cringe. This is fundamental.
Today, I was going to ask this girl I love to homecoming. I set up a scavenger hunt, and my friend led her through it. At the end of the scavenger hunt I had a note that said, "Homecoming?" She said yes and hugged my friend. When I told her it was me who was asking, she laughed and said no. FML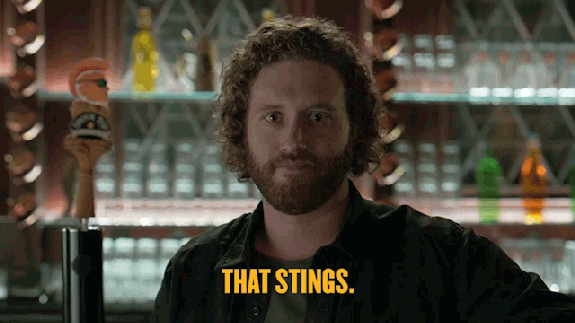 STEP 4: It's time. They're about to give you an answer. What you do next depends on which of two ways this could go:
They said yes! Okay, give each other a really uncomfortable hug while bystanders applaud. You both smile awkwardly, but don't make eye contact. With anyone. You are both far too embarrassed to do that. Now force a laugh, and find someone who is not your newly acquired prom date and promptly escape.
Congratulations! Your hard work and public act of humiliation have paid off, and all thanks to our handy promposal guide. Learned well you have, young padawan.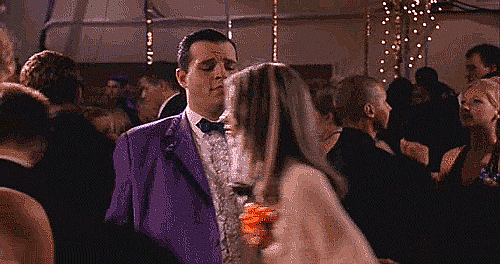 They said no? Oh god, this is uncomfortable. Everyone is watching you. You feel the blood rush to your cheeks. Quick! Pack up your props and flee. Sorry bout that, bud.
Prom isn't even that great. You know what is great, though? Jurassic Park on Netflix. What better way to drown out your FOMO with the sound of shrieking raptors? Prom is never as good as you expect it to be, but Jurassic Park…now there's something that will never let you down.
What's the best promposal you've witnessed? Or better yet, what's the worst? Tell us about it in the comments below so we can all cringe together.
By Nina / Friday 10 March 2017 12:09 /