FML's Top Ten Easter Disasters
Bring on the big-ass chocolate eggs, it's Easter. Judgmental Easter bunnies, divorce eggs, zombie Jesus, what's your most FML Easter memory?
To those of you out there who celebrate it, happy Easter!
At it's base, it's relgious, but most of us celebrate it as the time of the year when supermarkets stockpile trats galore, such as chocolate, those inexplicably fluffy, pastel-frosted sugar cookies, peeps *gag*, and for some reason, jelly beans.
Maybe you observe Easter, maybe not, but you don't need to have any religious affiliation to relish in the schadenfreude of other people's failed Easter celebrations.
Enjoy this week's FML selection!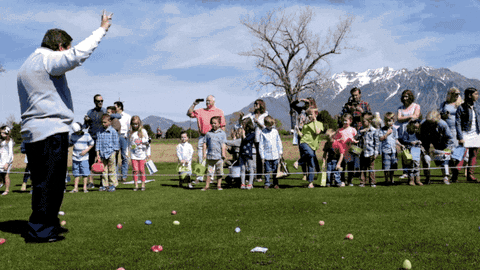 Save
By GrumpyBunny - United States - Marysville
By BetterThanChocolate - United States - Silver Spring
By claudio117 - Canada - Coquitlam
See you next Easter to celebrate with more chocolate eggs, bunny rabbits and other stuff that are definitely mentioned in the Bible. Happy Easter!
The FML Team
By Nina / Wednesday 12 April 2017 12:01 / France