Elaillce's illustrated FML
So, did you catch the game this week? You know, the one with the ball, the scoring and all that stuff. Isn't that how you're supposed to talk to people? OK, I know nothing about sports and teams, but I noticed a lot of people wandering aroun...
So, did you catch the game this week? You know, the one with the ball, the scoring and all that stuff. Isn't that how you're supposed to talk to people? OK, I know nothing about sports and teams, but I noticed a lot of people wandering around town with flags and face-paint, or hogging public transportation while bellowing things like, "WHO ARE YA?" I just hid behind my copy of Clifford the big red dog to avoid being seen. I wasn't wearing the right colours I think. These people are very attached to the right colours. To take a break from all the hassle, this week we're going up north to talk about clothes and fabrics, as well as the dangers of on-line shopping. Let's get started.
ELAILLCE'S ILLUSTRATED FML
"Spiders, my worst phobia, there were loads of them in my parents' garage and as luck would have it, the freezer containing the ice cream was in there with them!"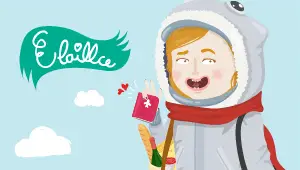 Elaillce by Alice



This week, you might be surprised by our guest's nickname. There is an explanation, though: "I decided that Elaillce meant Alice in English." Yes, this doesn't make much sense when translated from French into English (as this interview was), but don't worry, it doesn't make much sense in French either.
Her info:
Age: 27
Location: Montreal, Canada
Website: Elaillce, from Paris to Montreal
Her illustrated FML: The one with the dress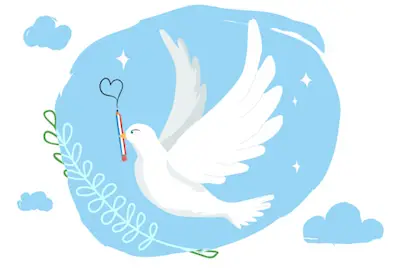 Alice's nickname is messing with my head. I can't write it down without looking at it and copying it. That probably says more about my declining mental faculties that anything else, but still, what a strange idea for a name. Elaillce it is, then. She has quite the unusual past from some of the illustrators we've had on here, but it's the kind of story we hear a lot about from young french workers: "I studied for 4 years in graphic design and illustration in a private school in Paris. Then I got my first job in packaging, but I didn't enjoy it at all. And seeing as I couldn't get a job in anything related to the internet, I decided to leave France to try my luck in Quebec, and it worked!" Canada, the promised land for many French people, with its *insert usual lazy stereotypes about Quebec, its food, colloquial use of French and the rest.* Go check out her blog, it's very funny and she talks about her life in Quebec as someone who knows what she's talking about.

So, what does get up to? Is it fun? "I'm an internet graphics designer, I design websites and apps. I love graphics and the internet as much as illustrating. The problem when you're in an agency is that you don't have total freedom in your choice of projects. That's why I created my blog, where I could do absolutely anything I wanted." So, she was right to move all the way over. A lot of people have done the same, but have regretted it. I know a few, some did OK, others came back after 6 months, homesick.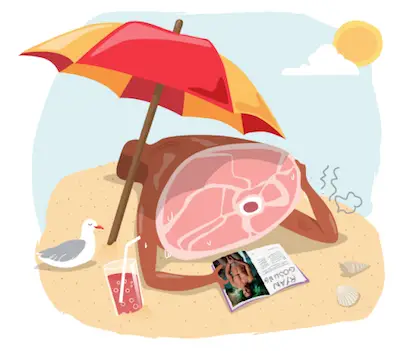 Her projects are quite defined, and centred on one in particular: "I would like to open a shop on-line with my illustrations, and especially I would like to find a way to get my book back in print again : Le Québec tout en émotions. (Quebec, all emotions)." You've probably guessed what I'm going to say now. If anyone reading this can help her out, don't hesitate to contact us, or Alice directly, it would be great thing to do, and your karma points will increase. I don't believe in karma, but I'm sure that I'll be coming back as a toilet brush or a cockroach if it does.
Recurring question, but intriguing one: was there an event or a person that give you the impetus to start drawing? "When I was little, I spent a lot of tome drawing with my grandmother who drew a lot herself. It was more or less obvious at the end of middle school that I was going to study applied arts. It finally clicked when I saw the movie Princess Mononoke (a huge slap in the face for me at the time) by Hayao Miyazaki. It seemed so beautiful and poetic. There was also The Nightmare before Christmas that was huge influence for a while."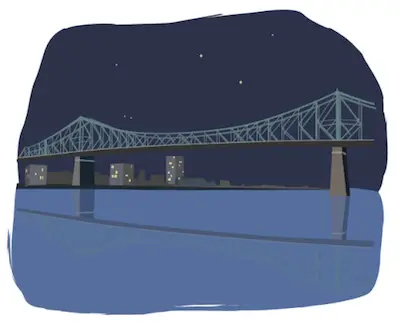 What do you get up to in your spare time? "I like simple pleasures like drinking a beer outdoors with my friends, or eating a tub of Haagen Daazs in front of a girly movie. Drawing is also a pleasure because I don't do it during working hours. As for my vices, I must admit that my weak spots are food, wine and shopping! As for comics, I recently enjoyed Tchao Günther by Lili Sohn. It's an autobiographical by a woman from Montreal who tells the story of her struggle with cancer, but with a certain sense of humour. The second comic book is The Crocodiles by Thomas Mathieu, a book about sexism and women being hassled in the street. I like the book, because it's a subject not a lot of people talk about, unfortunately. I love fashion blogs, my two favourites are Et pourquoi pas coline and Sincerely Jules. As for illustration blogs, I still love Diglee whose posts are more and more concerned with women's everyday struggles and I like it! I'm also a big fans of 130 cartons, Elise Gravel, or Charlotte du jour."
A personal FML? "One morning during clothes sales, I went shopping. I bought a nice pair of jeans shorts at a really nice price. In the afternoon I went to a music festival so I put on my great new purchase. After having travelled across Paris, a woman stopped me in the subway to tell me I'd left the "Nice price" sticker from the shorts and that it was dangling from my butt. It's a good thing that female solidarity still exists, phew!"
Some last advice for budding illustrators? "You just have to give yourself the means to get there. It's by practising that you make perfect. Sometimes, the strength of an illustration isn't in the the drawing but in the content, and that's what I try to do. Find your style, and it'll work!" Great advice. One day, maybe even I'll find my style.
That's it for this week. Thanks to Alice/Elaillce for taking part, it was a real pleasure. Good luck with the book. I'm pretty proud of having written all this without any crappy puns about Canada, Quebec and Poutine. I must be getting old and wise. Definitely old. It's now time to piss off on weekend, have a good one. Unless you work at the weekend, in which case, hang in there. Be excellent to each other and don't eat too many figs.

What about you? If you think you've got talent and want to contribute to the illustrated FML, send us an email to [email protected] but only send us your blog's address and a few samples of your work. No need to create an illustrated FML straight away!
By Alan / Friday 17 April 2015 12:57 /