Crazy 'Bout Deez Comments
Comment comment comment comment comment chameleon. They comment go, they comment go, oh oh.
Fresh out the box.
Stop, look, and watch.
Ready yet? Get set.
It's aaaaaall that!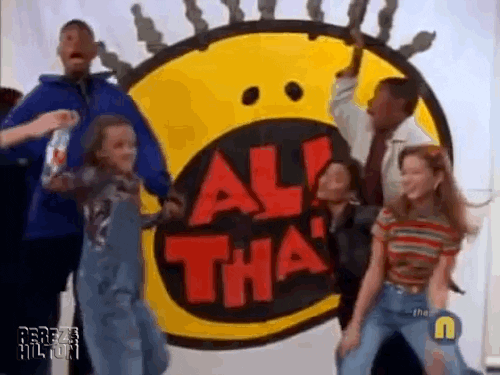 What's the haps, my little maple saps? It's comment corral Friday and yeah, I know it's being posted a little bit late, but without further delay, I present this week's best of the best.
You know the routine: open your arms wide and be generous with the hugs (and if you're like me and miss the good ol' days when All That was on Nickelodeon, send one my way as well)!
Are you ready? Here we go!
10. I second that, tibtak01. I, for one, know I'm lucky to have my mom as a friend.
Save
By xCZ75x - United Kingdom - Potters Bar
"I believe that's actually pretty cool. You're lucky to have a friendship-like relationship with your parent"

-tibtak01
9. Astute observation, Dark_Cecilia. I was under the impression that minimum wage came with a soda on the side as well.
Save
"Paid in pizza? That sounds like its under minimum wage"

-Dark_Cecilia
8. That was a terrible joke, Fritterzz. So terrible, it was great.
Save
"Next interview, being a koala. When they say something about being qualified, say "oh, I'm koalafied." Ok. I know that was dumb..."

-Fritterzz
7. Hey, ThrottleJockey, that happens to me too every time I look at my bank statement. What a co-ink-i-dink.
Save
By brokeandiknowit - United States - Chula Vista
"I don't have that app but when my wife spends money I feel a disturbance in the Force."

-ThrottleJockey
6. OMG, Druu, I love that show. The suspense is killing me.
Save
"Tune in next week for a new episode of "Sexual Harassment Seminar or Unexpected Promotion"!!"

-Druu
5. Your wit has fried my brain, CrazyTrainWreck.
Save
By traloop - Australia - Ryde
"I hope someone of that intelligence doesn't multiply because her math doesn't add up. I try to subtract people like that from my life but it leaves my family feeling divided."

-CrazyTrainWreck
4. It's a moving story, darwinism.
Save
By And yes, he does also believe in the Illuminati.
"Seems legit. Show him the Leonardo Di Caprio documentary about "Titanic"."

-darwinism
3. Yep, that was definitely the problem, HikariYang38.
Save
"Perhaps you killed someone with kindness?"

-HikariYang38
Save
"I think you need to do a DNA test on your "horse." It sounds like he's really an ass."

-RichardPencil
1. No doubt about it, ThatHorse.
Save
"Sounds like your daughter would make a great american, tbh."

-ThatHorse
WEE-OOH WEE-OOH
META COMMENT BONUS ROUND
This week we've got a couple extra commenters to commend for their commitment (boo-yah, alliteration) to our favorite gathering place, FML. The following two comments are references to other FMLs that were posted this week. Let's all go down the rabbit hole together, shall we?
Here we have some comment inception, courtesy of Lalala579121.
Save
"At least you weren't too thorough."

-Lalala579121
Hmm, I wonder where you got that idea, RichardPencil.
"Maybe he could send you a different email every month explaining why you're not a good fit."

-RichardPencil
And that about wraps it up for this week's comments. Until next time.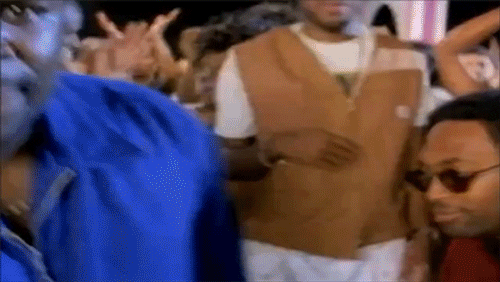 -Nina
Save
By Nina / Friday 16 June 2017 15:44 /