Bénédicte Moret's illustrated FML
Hello everyone! We got new questions, all half-stolen from the questionnaire Bernard Pivot used to ask his guests (and that was used by 'Inside the Actor's Studio' later on), more new illustrations, because as Scorpions sang, the winds o...
Hello everyone! We got new questions, all half-stolen from the questionnaire Bernard Pivot used to ask his guests (and that was used by 'Inside the Actor's Studio' later on), more new illustrations, because as Scorpions sang, the winds of change are around us. In a short while, new things are going to appear, but I'm sworn to secrecy by the medical practioners code, the Hypocratic oath. Damn, I did mention them. Anyway, this week it's all about the environment with Bénédicte. Which is a good thing, because I seem to be hell bent on destroying the planet by leaving bits of crap here and there. That's what she tells me, anyway. Let's have a look.
BÉNÉDICTE MORET'S ILLUSTRATED FML
"I don't know what else to say. Have you got any stock questions?"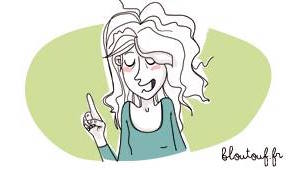 Self portrait Béné by Bloutouf

This week, Bénédicte is back. She's already been on here a few times, she's like our mascot. Well, she's mine anyway, because she's cool and she's my friend.

Her info:
Age: 32
Location: In the south of France, just above Spain.
Website: Her blog
Her illustrated FML: The one with the drawing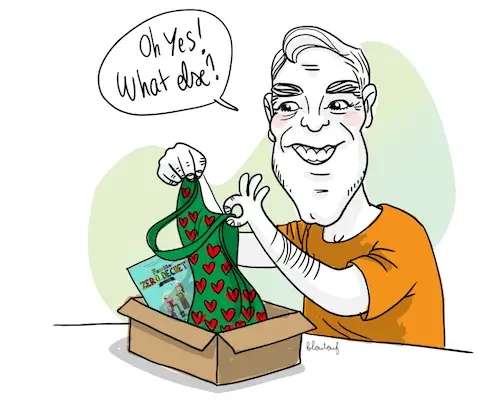 Who are you?
I'm Bénédicte Moret, AKA Bloutouf in my domain. I'm a graphic designer/illustrator who specialises in environmentalism, even though there's no money in it.
What do you do?
Whatever I want to do. Well, most of the time, because you've got to eat, haven't you?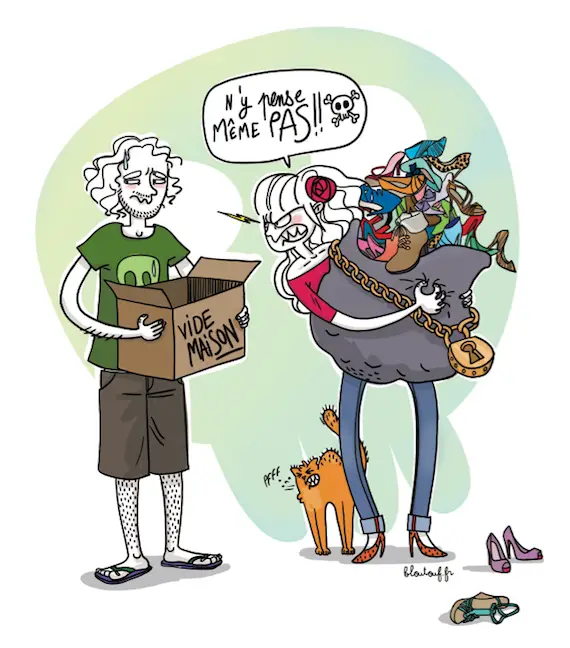 "To be thrown away" - "DON'T EVEN THINK ABOUT IT"

Where do you come from?
From Lyon, a magnificent city in France where I've wiped off the most bar counter as a customer! In Lyon, the party calls to me!

How old are you?
32. I know, it doesn't show.
What's your favourite self-penned illustration?
My husband in the nude: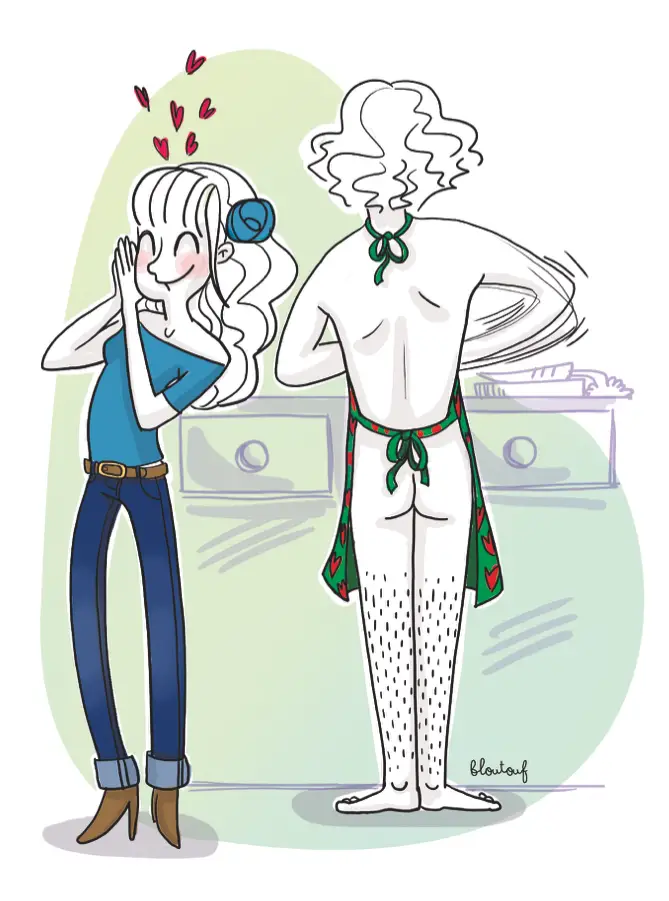 Who is your favourite illustrator?
I love Pedrosa, he's gifted, sensitive and also his work on environmental stuff is close to mine in theme. I love his sense of humour.

Your passion, besides illustrating ?
Partying with my girlfriends.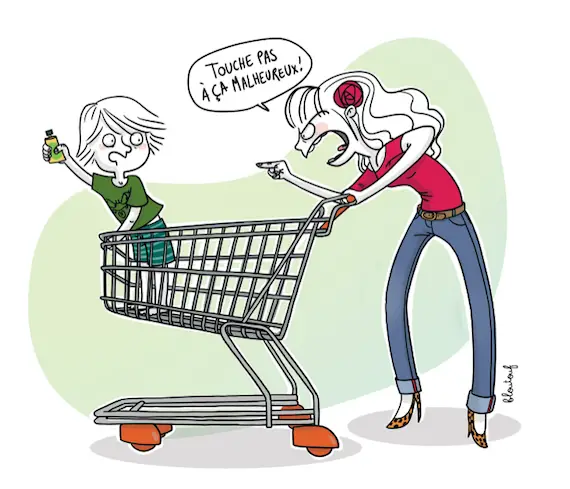 "Don't touch that, son!"
Your favourite place in the world?
The café terrace in the morning. I loooooove to sit and watch the world go by while I drink a hot coffee, keeping my hands warm.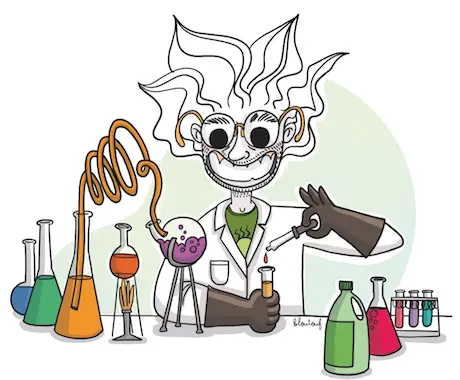 What gets on your nerves?
You, you're starting to piss me off with your shitty questions! People who are biased and who never take a long, hard look themselves really annoy me. I want to beat them up.

What makes you happy?
Being able to draw every day and always having new projects.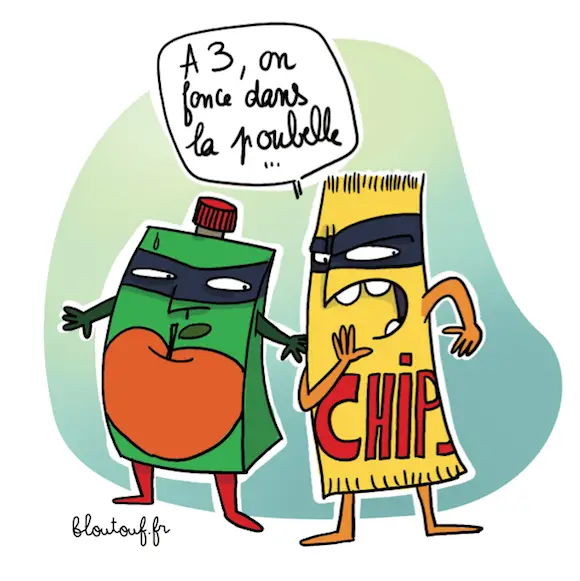 "On 3, we race to the trashcan!"
Your hero?
Georges Clooney

Your favourite word?
Pathetic.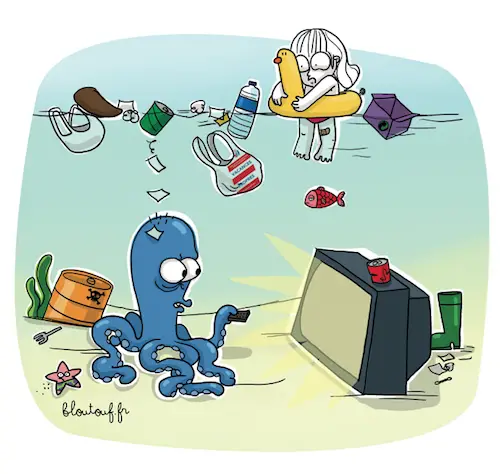 Your favourite smell?
My son's smell, he still smells of baby. I like to get high by sniffing his hair. I'm making the most of it because I've been told it doesn't last.
The job you wouldnt've liked to have done?
School teacher. Spending the entire day surrounded by loads of screaming children isn't something that would fill me with joy.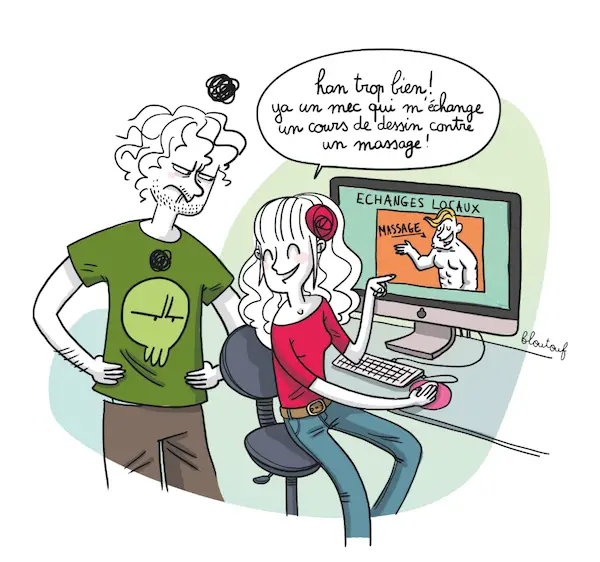 "Look at how great this is! A guy will exchange an illustration for a massage!"

If you had to take a book, a record, a comic book or movie on a desert island, which one would it be?
A comic by Margaux Motin « La tectonique des plaques. » (Tectonic plates)

What would you like to sell to us this week ?
My body? No, stop it it Alan, I'm kidding. I dunno, my book? It's really good, I promise, for people with environmental concerns.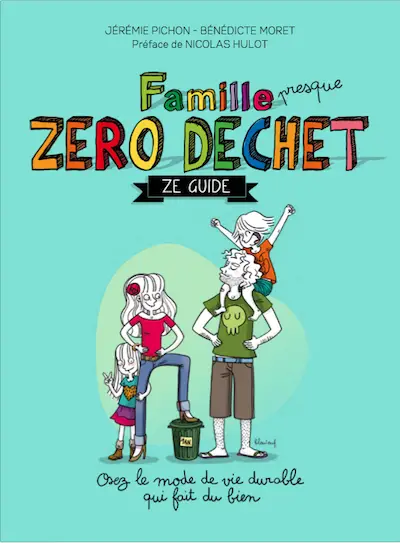 Can you elaborate?
My book 'Famille presque Zéro Déchet « Ze Guide »' (The almost zero-waste Family - The Guide) ? It's a practical guide for all of those who want to help the environment on a daily basis, but without putting too much effort into it. We created this book to be fun for everyone, as well to be funny. Well, we hope it is! It's full of illustrations for people who can't read, so there's no reason why you can't start right away. Before any naysayers (I can hear them already) start saying, "A book can't be zero-waste, yada yada yada…", you should know that the book was eco-designed, printed on recycled and eco-labeled paper. It's also available as an ebook. And the impact of our book will be less important due to all the changes it will bring about.
The book is available on Amazon in French (for now) but it's best to order it directly from the publisher's website. Or even better, buy it from a bookstore!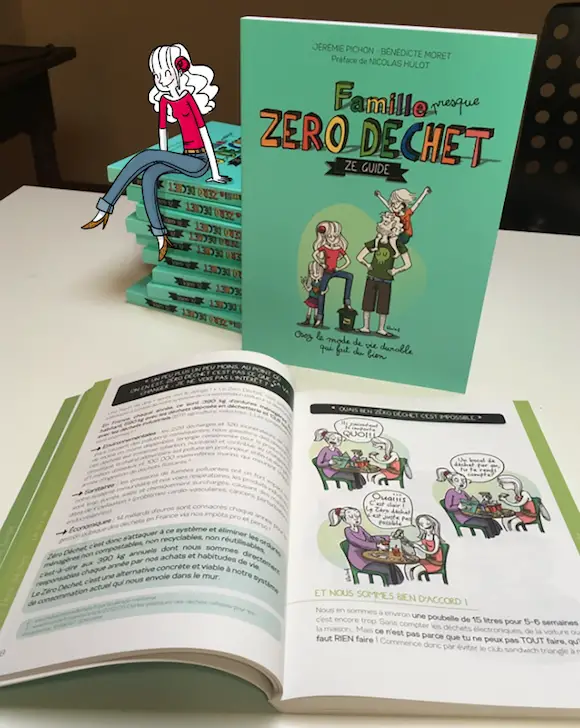 If God exists, what would you like him to ask you after you die?
Great performance! Want to start over? What would you like to do now?
There. That'll do for this week. For me, it's the weekend, and it's come to my attention that some people preferred the longer version of the blog. Don't worry, I'll find time to add stuff now and again, but most people have low attention spans, so… that's that dealt with. I'll leave you with my Birthday present from yesterday and a French rock song that has English subtitles as its video. It's pretty good. Be excellent to each other and see you soon.

What about you then? Think you have talent and want to participate in an upcoming illustrated FML? Send us an email to [email protected] not forgetting to give us the address of your blog, or just some of your works.
By Alan / Friday 11 March 2016 14:06 /