Ella's illustrated FML
Hello everyone ! It's been a while since since we've had an illustrated FML, but finding talented people these days is pretty hard. Or, should I say, it's hard trying to find people who will create illustrations for us just for the exposure. Some will say silly things, "Oh come on, it'll be great advertising for your talent" and "If it was up to me, none of you people here to learn would get any financial retribution, goddamn interns." But I don't control the budget of these things. Anyway, that's it for this week's "Change the world with flowers and kittens", let's get on with the interview. The illustration this week is all about kids and the mess they make. Check it out.
ELLA'S ILLUSTRATED FML
"I'll take my time answering all of your questions."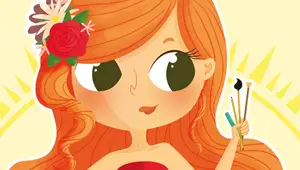 Self-portrait Marina by Ella



Ella is a nickname, nothing to do with that weird social network from a few years back. I'm sure some of you are scratching your heads right now trying to remember it. Hang on, wasn't it called Ello? I can't remember, I'm drunk and it's early.
Her info:
Website: Her blog
Her illustrated FML: The one with the storm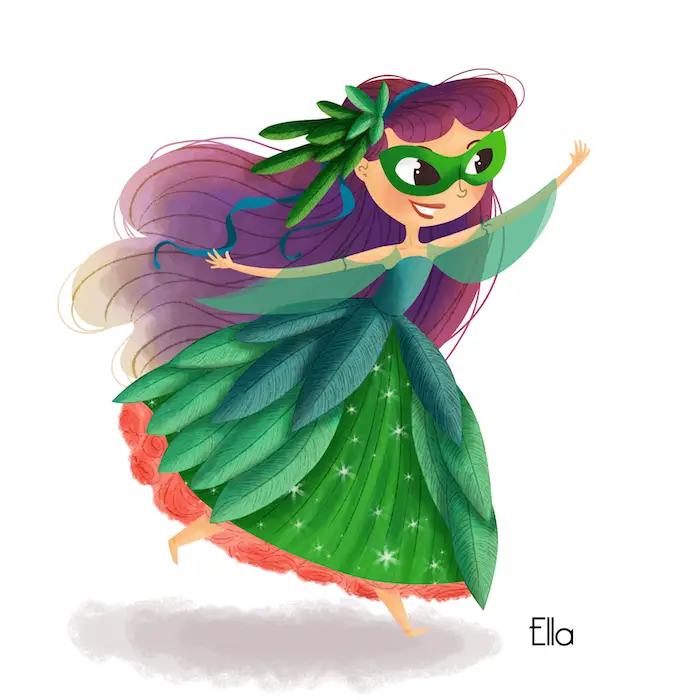 Who are you?
I'm Ella, I do children's illustrations. My real name is Marina and I'm 25 years old. I live in a little apartment in the Paris area. I left my leafy area to follow my boyfriend.
What do you do?
I'm totally lazy in the morning, an illustrator in the afternoon, and I'm a babysitter at night. I'm a freelance children's illustrator, but as I'm just starting out, it's not the most profitable job, so I've got a secondary job that allows me to pay the bills and pay back my student loan. So, at around 4 p.m. I put on my Super Nanny costume and I take care of three kids until bedtime. It's not a bad secondary job, because the kids are my crash test dummies for my illustrations. I show them, and their reactions are better than adults, no tact, no lies, just pure frankness. It works or it doesn't. "It's nice!" or "It's ugly!"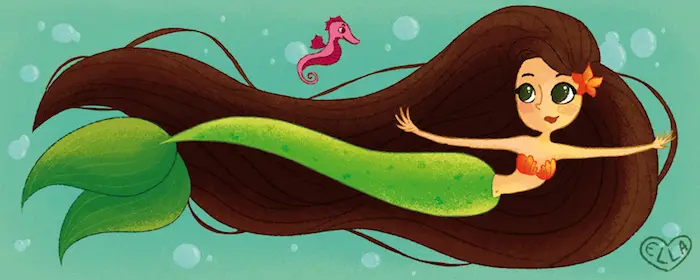 Where do you come from?
I'm originally from Seine et Marne (the town of Meaux) in France, but I moved in with my boyfriend over a year ago, so I left my sweet countryside behind for the Paris area. It's got great sides to it, the public transportation and the many museums, but it's got LOADS of inconveniences like pollution, a lack of greenery and the people aren't always very polite…
How old are you?
25 years old.
Which of your own illustrations is your favourite?
Hard to say, because I'm rarely satisfied with my drawings (like a lot of illustrators I guess). I'd say this one (or the one with the mermaid a bit further down):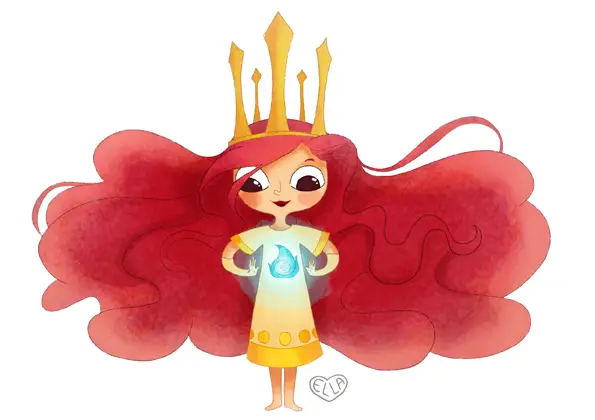 Who is your favourite illustrator?
Yrgane Ramon, Britney Lee… and so many more.
What do you love to do, besides drawing?
I love cooking. Making food as well as eating it. I like making illustrations of food (yes, it's about food a lot of the time). I like gardening and knitting (but I'm a beginner). A real little old lady!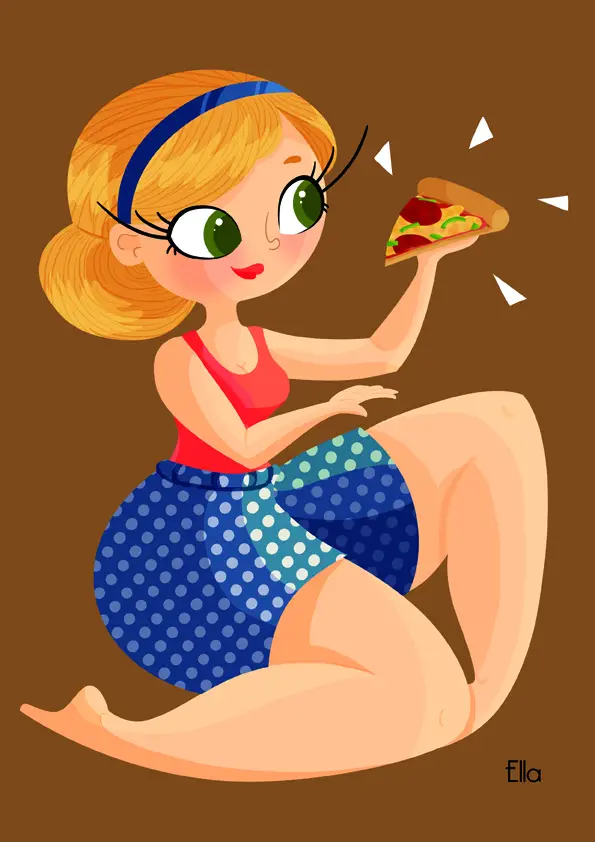 Your favourite place in the world?
Porto. My dad is Portuguese, and we go there every summer holiday. I like the city because it's so alive. The people are nice and welcoming, the food is excellent, it's warm, the scenery is magnificent, the museums are cool, the architecture is superb… It's a city I associate with my childhood and to feeling serene. Just talking about it makes me smile!

What makes you angry?
People who are rude.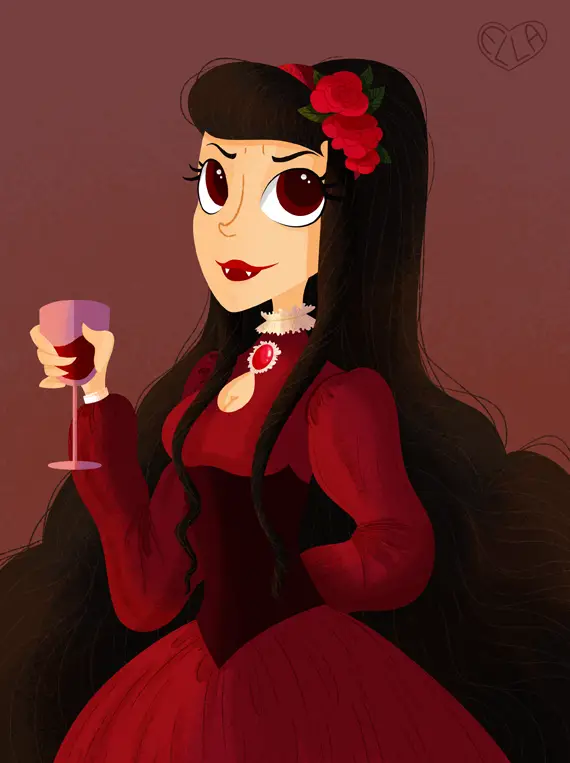 What makes you happy?
My cat. A nice yogurt cake made by my mother. Playing a board game with friends, a movie night and candy, walking through the forest.
Who is your hero?
My heroine more like! (Yep, I'm an assertive feminist). Choosing just one is very complicated, so I'll simply pick my mother. For everything she's done/does for me, again and again, pushing me to reach for what I wanted to do - meaning illustrations - and not to care what people thought of me, she gave me a work ethic, motivation and perseverance.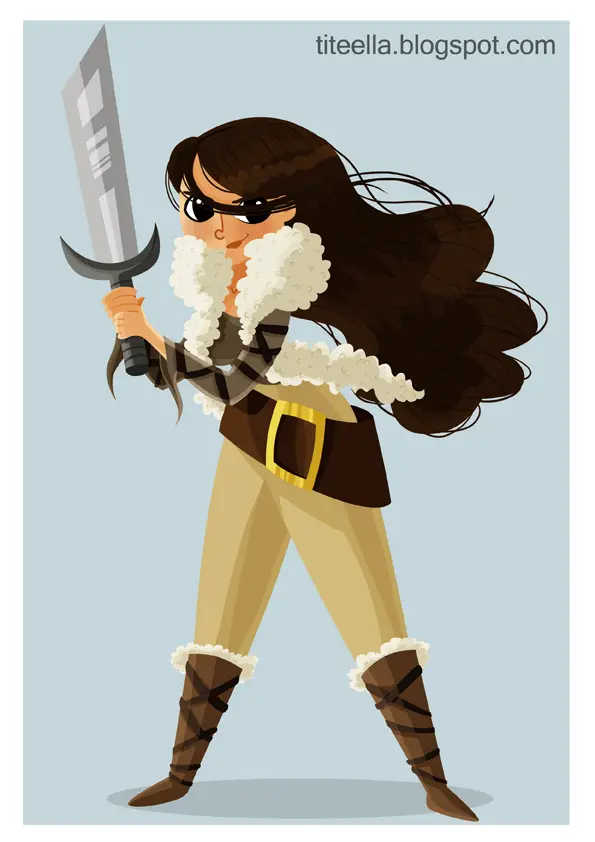 What is your favourite word?
Glitter. Without a doubt. Speaking of which… LET IT RAIN GLITTER!

Your favourite smell?
I'm torn between the smell of a humid garden in the morning or a good croissant.

Which job wouldn't you have liked to do?
Accountant. Too many numbers. WAY too many numbers.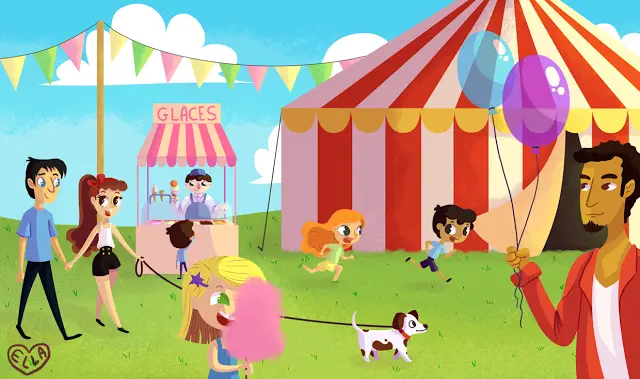 If you had to take an album, a book, a movie and a comic book on a desert island, which would they be?
Album : Luc Arbogast
Book : Le pacte des marchombres, by Pierre Bottero
Movie : The entire Disney collection. (yes, I know, I'd need a huge DVD)
Comic book : Les carnets de cerises, by Aurélie Neyret and Jorris Chamblain.
What are you selling this week?
Glitter. Or cookies. Or cookies covered in glitter.
If God exists, what would you like to hear him say to you after you die?
"Yes... You're going to be able to talk to Cleopatra and people like that..."

That's it for this week! Many thanks to Ella/Marina! As usual, I'll mention that you can come back and see us anytime, even though it took a while to get to where we are (private joke). Next week, I don't know if there will be an illustration, or if a fight will break out in the downstairs bar, or if we'll have skiing cats. Until next time, here's the FML team rushing to get to the bar on a Friday afternoon, as well as cats with balloons. And depending on where you are, here's what we could smell this morning, a slight smell of winter. from where we are. See you soon, and be excellent to each other. Ciao!

How about you then? Think you have talent and want to create an illustrated FML for the world to see? Send us an email to [email protected]. Don't forget to include a link to your blog, or just some examples of your work.
#1615 - Illustrated FML - On 10/07/2016 at 2:31am by Alan - 3 comments