Xianyou's illustrated FML #2
The illustrated FML is back! ! On a Thursday as well! FML is such a world of surprises, we've always said so. I've had quite a few messages these past few days wondering where the illustrated FML had disappeared to, why we weren't posting any anymore, and whether I had a girlfriend. The simple answer is that it's complicated. OK, it's not that complicated, but there's a lot of demand and not a lot of supply. Come on, get your crayons out and send us your work! This week we're being revisited by someone who is well into manga stuff, which if I'm not mistaken is some sort of garlic-based dish. Let's have a look, then.
XIANYOU'S ILLUSTRATED FML #2
"Is this supposed to be the bit where I confess things? OK... might as well get down to it then! *unravels a 10 kilometre-long parchment*"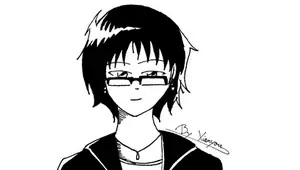 Self-portrait Xianyou by Fanny



Xianyou is a young lady that also goes by the very amusing French name of Fanny. No giggling at the back. She explains her nickname: "People often ask me where my nickname comes from, but when I tell them, that it was a badly-spelt Xiaoyu from Tekken that I wrote when signing up to my first chatrooms, weirdly, people get this odd look on their faces. And I've also heard from Google Maps that Xianyou is also a district in China."
Her info:
Website: Xianyou's Blog
Her illustrated FML: The one with the seagull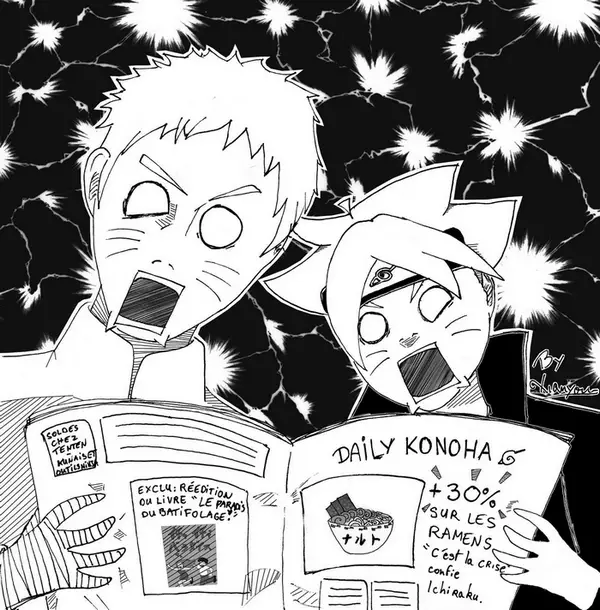 Who are you?
I'm Xianyou (yes, the district in Chine with the same name is doing well…). I create more often than not comic strips in a manga style in black and white, and sometimes I do colour illustrations!
What do you do?
At the moment, I'm doing an end-of-the-year internship to validate my Automation diploma, and other than that I still spoil my cat with his daily mountain of cat biscuits.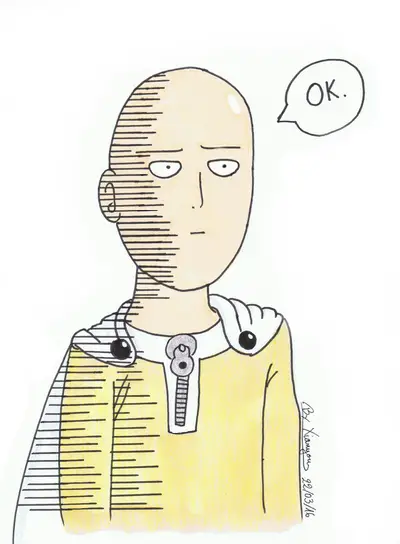 Where do you come from?
From la Creuse, a region in France.
How old are you?
22-years-old.
What's your favourite self-penned illustration?
I'd say this one. Even though it's one of my first illustrations in colour and it's got a few flaws, I still really like it: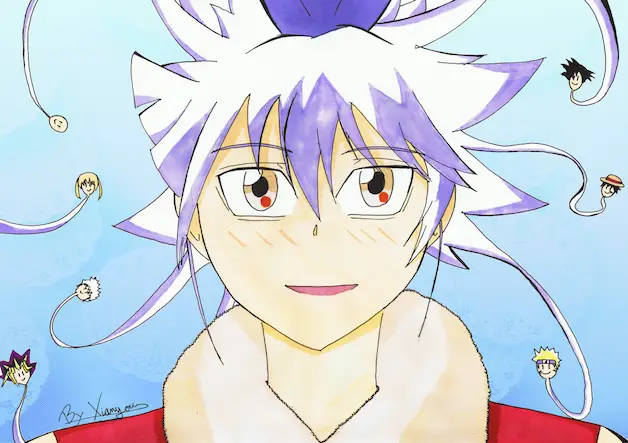 Who is your favourite illustrator?
I love following the adventures of Yatuu who tells them in comic strip format on her blog, she always makes me burst out laughing

Your passions, besides illustrating?
JAPANNNNNN *SBAFF* ! ...Well yes, I love anything to do with Japan, whether its culture, or its mangas, its sushis, its katanas, etc etc *puts a pack of ice on head*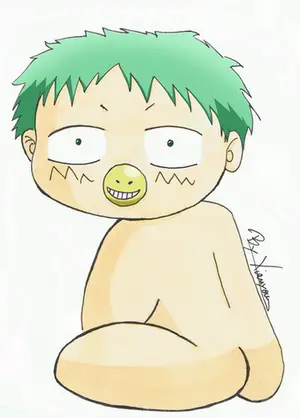 Your favourite place in the world?
My paddock, nice and warm under the covers! It's usually where I get my best ideas.
What gets on your nerves?
Not finding the latest Nutella cookies! It's really annoying, being tempted by advertising, drooling and everything, then not being able to find their product!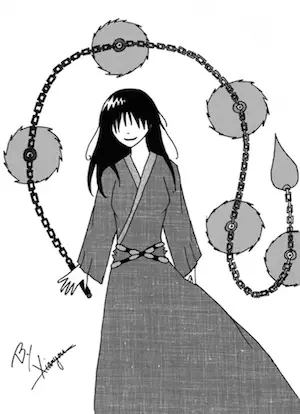 What makes you happy?
"Hakunnaaa matattaaa ! It means no worries for the rest of your days! It's our problem-free philosophy! Hakuna Matataaa !" (...come on, admit it, you read the words with the song in your head, haha!)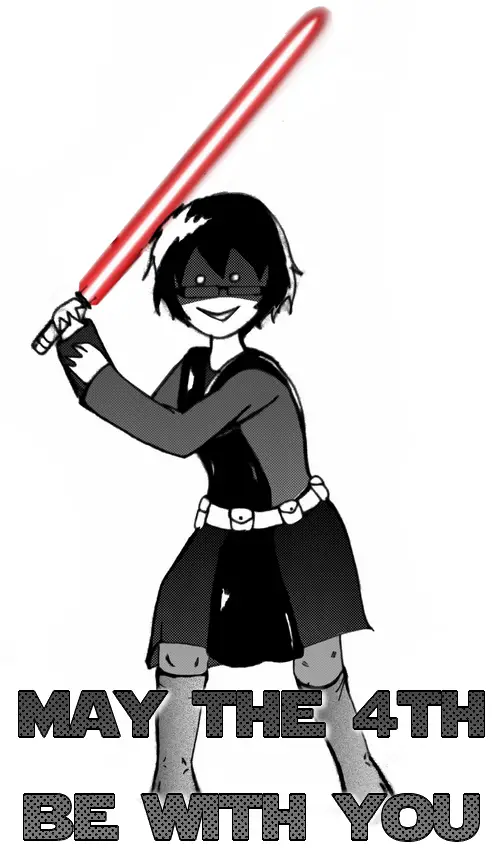 Who is your hero?
HARRISSOONNN FFORRRDD *RE-SBAFFF* ! Despite the fact that he's 73, I still really fancy him! *gets the pack of ice back out*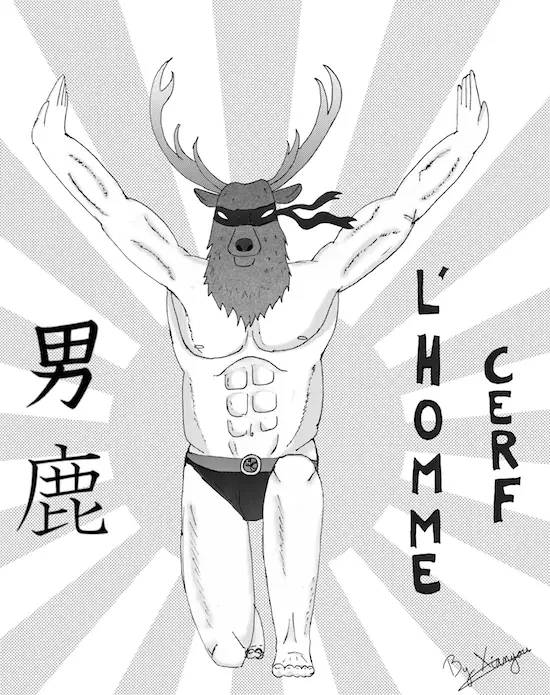 Your favourite word?
Niafrouuuuuuu ! Don't bother trying to understand what it means, I don't know either, but it ended up being a part of my daily vocabulary.

What's your favourite smell?
A nice roast chicken in the oven. Or the smell of olives in a mediterreanean style. Argh, I can't decide!

The job you wouldn't have liked to have done?
Toilet emptier, or septic tank person (my nose is too sensitive).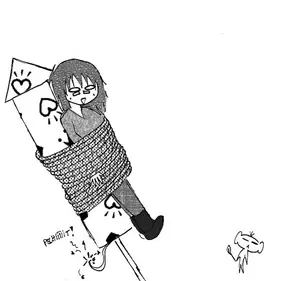 If you had to take a book, a record, a comic book or movie on a desert island, which one would it be?
*steals Father Xmas's bag to stick her own stuff into it*
Well, I'd take the music to the Man of Steel (I love movie soundtracks, and even more so if done by Hanz Zimmer), the Another book, as well as the last Star Wars movie and I'd take all the Black Butler books.

What would you like to sell to us this week?
I don't have muche to sell, but if you want advertising… Come check out my Facebook page in droves, and click on the Like button hahaha! (What d'you mean you're not supposed to advertise yourself??)

If God exists, what would you like him to ask you after you die?
*intercom voice like in supermarkets*
God: "Welcome to Paradise. Here, you can savour at your convenience all the dishes and delicacies from around the world, whether pork chops à la crème, ramen or cheeseburgers, as well as many sushi and other celestial specialities."

That's it for this week. Thanks once again to you Fanny/Xianyou! Come see us again, whenever you feel like it. I mean it. A special style like yours attracts manga fans, and it's always nice to have different styles on here. Anyway, I can't tell you when we'll be having a new illustrated FML on, because it's summer and people are off galavanting around… well, not FML anyway. We're 24/7. We just have trouble finding people to take part in this column. So feel free to write in! Until then, here's how we now react whenever we hear a Brexit "joke". And here's FML's security guard. Anyway, see you next time, and remember to be excellent to each other!

What about you then? Think you have talent and want to participate in an upcoming illustrated FML? Send us an email to [email protected] not forgetting to give us the address of your blog, or just some of your works.
#1600 - Illustrated FML - On 06/30/2016 at 5:55am by Alan - 7 comments