Happy birthday Eric Cantona!
To anyone who enjoys their football (or soccer depending on which part of the world you are in), the 25th of January 1995 is considered to be a legendary date, thanks to a major event that took part on an English pitch. Or should we say, from the pitch into the crowd. We would've published the FML, if FML had existed at the time. We owe this magnificent moment of grace to Eric Cantona, who turned 50 today.
Today, I got kicked in the face at a soccer game. Everybody clapped. FML
It's obvious, this FML could've been written by the Crystal Palace supporter at the time. Ever since this admittedly hilarious event, whether on a film set or in the hearts of football supporters, Eric will remain the King. A very happy birthday to King Cantona, whose name some of us didn't hesitate to wear as a badge of honour:
Today, for Christmas, I finally received the branded and very expensive European football club shirt that I'd been dreaming of for ages… With my name scribbled upside down next to the name of a famous player. Yep, permanent marker onto thin wrapping paper: red card, dad. FML

En 1988, Eric Cantona called Henri Michel, a French football manager, a "Sac à merde" (bag of shit, in French). Whether he deserved it or not, others who met "Le Grand Eric" never got over the encounter.
Today, my ten year-old son shook hands with his favourite soccer player. Ever since, he refuses to wash his hands. FML
During an infamous press conference, Eric Cantona said: "When seagulls follow the trawler it is because they think sardines will be thrown into the sea." The journalists who were present, as well as the supporters awaiting an explanation never really knew what he was getting at. Thanks to FML and pastries, a sort of explanation seems to appear if you consider that Cantona is a seagull and… Yeah, no, we don't know either.
Today, I went to work, eating a nice pastry on my way. I noticed that all the drivers were staring at me from inside their cars. When I got to a pedestrian crossing, I looked behind me. At my feet, ten seagulls were following my pastry and me. FML
If Eric Cantona, who is celebrating his 50th birthday today, is probably one of the greatest rebels to have graced our pitches, following in the footsteps of George Best before him, it only seems logical that his descendants follow the same path. Happy Birthday Eric!
Today, as school headmaster, I asked the mother of an troublemaker kid to come in and see me. Her opinion ended up being, "I'm proud of my son's strong personality! The greatest geniuses in the history of the world were rebels who didn't do well in school! The school has to adapt to him, not the other way round!" FML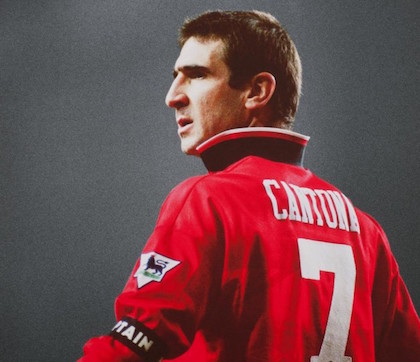 (Eric Cantona, here being played by Eric Cantona)
Cantona isn't on our pitches anymore, and sightings of his brilliance are pretty rare, despite various appearances on the small and big screen. This won't stop us from celebrating his brilliance, his legend and class, in the way that football supporters do. In that very same spirit, FML joins the rest of football fans in waiting for the beginning of Euro 2016.
Today, and for the past 7 months, my OB-GYN and my husband, big soccer fans, have spent the major part of my scans talking about footballs instead of my baby. The birth is set for the 10th of June: France vs Romania. Erm, is there a TV in the delivery room? FML
See you on the 10th of June on FML for more football-related stuff. Until then, get your away kit on.
#1595 - Illustrated FML - On 05/24/2016 at 6:37am by Alan - 9 comments