Extra Fabulous Comics's illustrated FML
Another feature of FML that won't be changing much is the Illustrated FMLs. "Thank goodness for that !" I hear some of you cry. Yes, it's been a tough couple of days for those amongst use who are reticent to changes in the way they live. Getting so bent out of shape about new features and buttons has made me fear for the future. Back in the UK, we have an old saying, which goes "God help us if there's a war!" It's kind of indicative of how entitled a lot of people feel when they start going on hunger strikes every time a website changes something. Life isn't supposed to be taken so seriously. Anyway, this week we're in the company of a true comedic genius (no, that's not sarcasm), so let's check him out.
EXTRA FABULOUS COMICS'S ILLUSTRATED FML
"Currently I'm battling several types of emotional disorders and depression attributable to hardcore life ding dong biz!"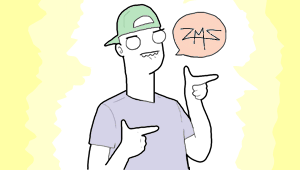 Self-portrait Zach by EFC



This dude has already been here before, and you've probably recognised his style. Zach Stafford is one of those people who gets shared, in the sense that his illustrations and his website have been around the Internet and back.

His info:
Age: 26
Location: Jackson, Mississippi.
Blog: Extra Fabulous Comics
His illustrated FML: The one with the beans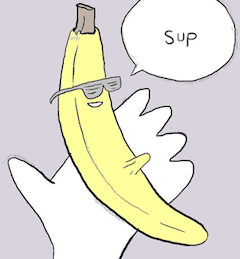 Who are you?
Zach.
Where do you come from?
I am from Pensacola, Florida, but currently I live in Jackson, Mississippi.
How old are you?
I am 26 years old! About to turn 27 here in a couple weeks.
What's your favourite self-penned illustration?
I drew a picture of myself once that almost completely encompasses who I am entirely, and I did it on accident. I guess you could say it was one of those beautiful mistakes. Here it is:

Who is your favourite illustrator?
Kim Jung Gi, a South Korean artist known for the speed in which he draws his beautiful drawings. He is astounding to watch, just the composition and the perspective of the scenes he makes up from nothing are super inspiring to me. It's one of my favorite things to just watch him draw on Youtube.

Oh also the late Jean Giraud aka Moebius, from France! Also a super fast drawer, and amazing. I suppose I just like the idea of being able to efficiently pour ideas onto the page. Someday I hope to be able to work like that.

Your passion, besides illustrating?
Definitely music. I have a B.A. in jazz and classical bass, and right now I'm in a super cool band with my roommates who are much better musicians than me, and we gig from time to time around town.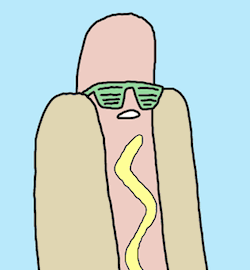 Your favourite place in the world?
There is a coffee shop in Jackson Mississippi called Sneaky Beans. There is a porch on the front that is partially in the shade, and sitting there with a cup of coffee on a sunny day with my sketchbook on the table and my dog lying next to me is the most perfect thing I can imagine. In truth, 90% of all the comics I've ever made came from sitting in that spot. It has gotten to where I have a hard time working anywhere else.

What gets on your nerves?
My roommate has a dog that breaks into my room and eats my food and my dog's food. And he poops in the living room and I always wake up to the smell of it. Also my roommate has the kind of poop that you have to flush twice for and he never does. There is just way too much poop in my life right now.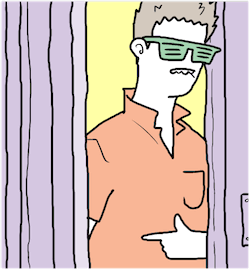 What makes you happy?
Getting to spend time with my dog in the sun! It's been super rainy around here lately so we've been pretty bummed out.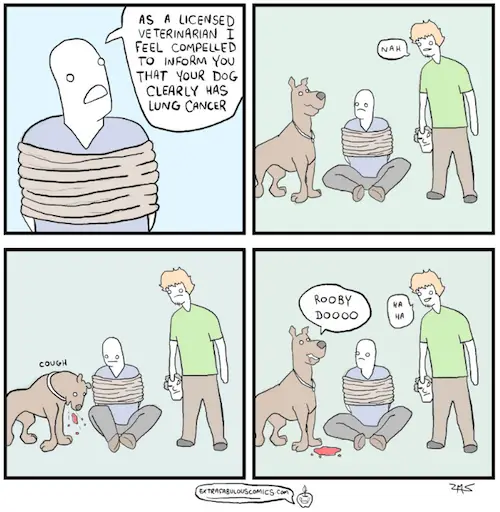 Who is your hero?
Obi-Wan Kenobi, as portrayed by Ewan McGregor. He is the perfect man. If I hadn't screwed my life up so badly already I would have liked to emulate his life, you know, what with the force powers and great hair and stuff.
Your favourite word?
I like "squish".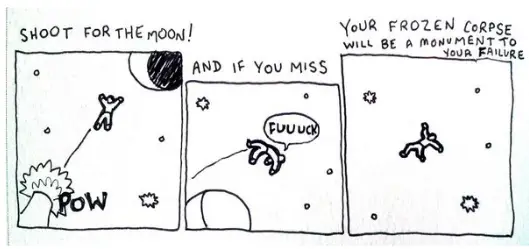 What's your favourite smell?
There was an old cereal called Waffle Crisp that was around in the US when I was a kid, and thinking of that smell reminds me of the cereal Waffle Crisp, which was a fucking great cereal and it is a shame that it is gone.

The job you wouldnt've liked to have done?
The job I wouldn't have liked to have done, I'd have to say, anything high stress like in the food industry. I've been a cook before, and a barista, and I really sucked hard at both. I'm terrible at human-to-human stuff.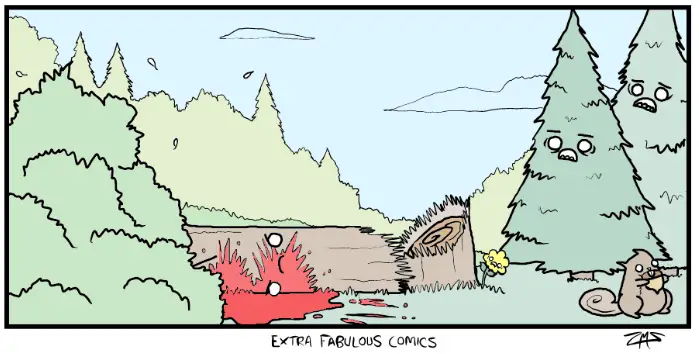 If you had to take a book, a record, a comic book or movie on a desert island, which one would it be?
I would take a book of matches. :B
If that's not an option I'd bring Frank Herbert's "Dune".

What would you like to sell to us this week?
There's a company called Albanese that makes gummy bears and gummy worms and stuff. Best gummy bears I've ever had, bar none, go find some, you won't regret it.
If God exists, what would you like him to ask you after you die?
I'd probably ask him for some sunblock, because I'm definitely going straight to hell afterwards. No doubt about it.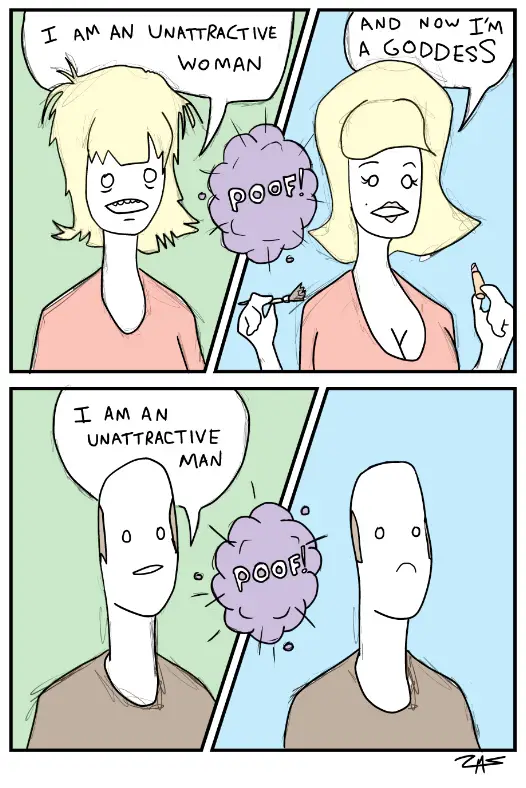 That's all for this week. Once again, I'd like to thank Zach for everything, really. He asked me to mention his Facebook page, so I'm mentioning it. Check it out, and say hi from me. It's time to take a break from our workload and enjoy our weekend. Before I go, here's a golden retriever with a blanket and a cuddly cat. Until next time, be excellent to each other.

What about you? Think you've got talent and want to contribute to the illustrated FML? Send us an email to [email protected] but only send us your blog's address and a few samples of your work. No need to create an illustrated FML straight away.
#1587 - Illustrated FML - On 05/06/2016 at 10:31am by Alan - 1 comments