Thessa's illustrated FML
Hey there! This week, the times they are a-changin'. No more rambling, just straightforward questions and answers. And more importantly, bonus illustrations. The artist needs to be introduced via his or her art, so we're mixing things up a little. People have limited attention spans it seems, so we might as well do away with long, boring texts, and just stick to the facts. The other novelty is that illustrations will be posted once every two weeks, instead of the usual once a week, but still on a Friday. Anyway, this time, it's all about pets. Sort of. Let's get it on. Or get on with it. Hey presto, it's an illustrator.
THESSA'S ILLUSTRATED FML
"Who is my hero? My mother and I know that sounds corny, but I really mean it. She is a rock."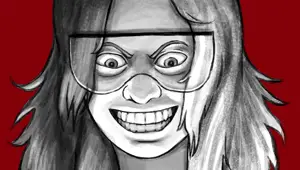 Self portrait Thessa by Superkip


This week it's Thessa's turn. It's about time we had someone from another country than France, right?

Her info:
Age: 24
Location: "I am currently living in Hamburg, but I plan to move back to the Netherlands (my homeland)."
Website: Her blog
Her illustrated FML: The one with the pet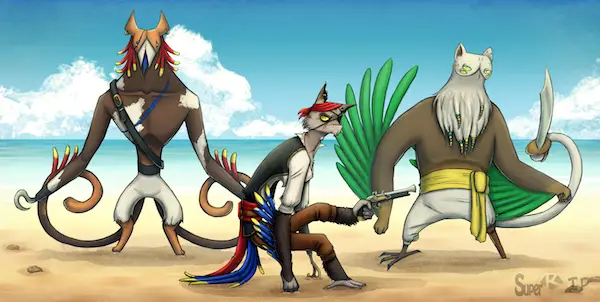 So Thessa, what is that you do? "I still need to graduate, but I'm doing a paid internship at a R&D location of a well known, international food company."

What do you like about what you do? "I'm a scientist and I work with food. I get to be creative and make things people can enjoy. I guess that is what drew me to art as well."

What do you feel is missing from your life? "Time. I always need more time. I just have way too many hobbies to be able to enjoy them all properly."
What's your current news, work or personal? "Not much."

What's your schooling/training and career look like so far? "I 'm working towards my master's degree in food technology. I specialised on product design. Before this, I did a bachelor in food technology. It has got nothing to do with art! I know! Drawing was always something I did on the side. I took art classes in high school, but no more after that. I worked on my skills by practising, experimenting and going to art forums for tips and feedback. In 2010 I joined a group and we sold art and comics together. Since 2013 I have been publishing my own comics and since last year I also have my own stand."
What are your ambitions/projects? "I would like to graduate and get a job in R&D in the food industry. Art wise, I always have a pile of projects I am working on or want to work on in the future. It's mostly comics. There is this one big project that I have been working on for years and I would really like to finish it this year. That's what I say every year, but this time I have actually started! On the long run I hope can continue juggling my science career with drawing."
Where is the place you like to create your illustrations, if you have one? "I can draw everywhere and I do. In public transit, in cafés, at the dinner table, on the couch in front of the TV, you name it. However, if I really need to properly work on something I have a tiny desk in my tiny room, with my laptop and tablet and my traditional supplies."

What inspires you? Is there someone, or an event or something that made you want to start drawing? "Ever since I could hold a pencil, I have been drawing. There is nothing that really triggered me to draw, but my family has always been supportive, so that's great. I get inspired by people around me, things that happen to me and by the work of other artists."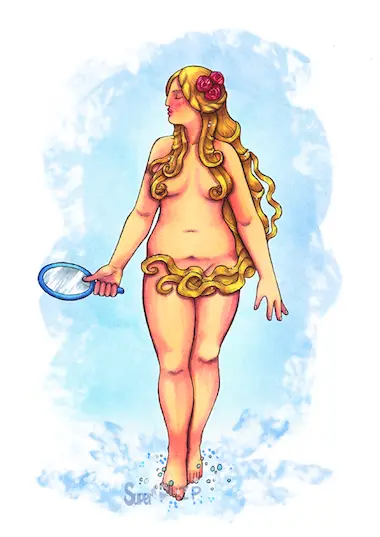 Recommend us something to eat. What's your favourite foodstuff or place to eat? "Oh, man. There are so many things! I don't really have one favourite food, because there are so many good things to eat. I also like to experiment a lot. Have you ever tried cola-chicken, or pineapple-ginger yoghurt, or salted caramel chocolate, or rhubarb soda?"

What's your favourite song at the moment, or favourite band? Same question for movies and books, TV, comics. "I like the oldies. I listen to David Bowie a lot at the moment, because... Well, you know... He was amazing. I read a lot of comics, my current favourites are "Grayson", "Batman and Robin eternal", "Abe Sapien" and "Ekhö monde miroir"."

Which illustration blogs do you regularly check out and that you recommend? "I am a big comics fan, so the ones I recommend are from comic artists. You should check out: Alessandro Barbucci, Russell Dauterman and Babs Tarr"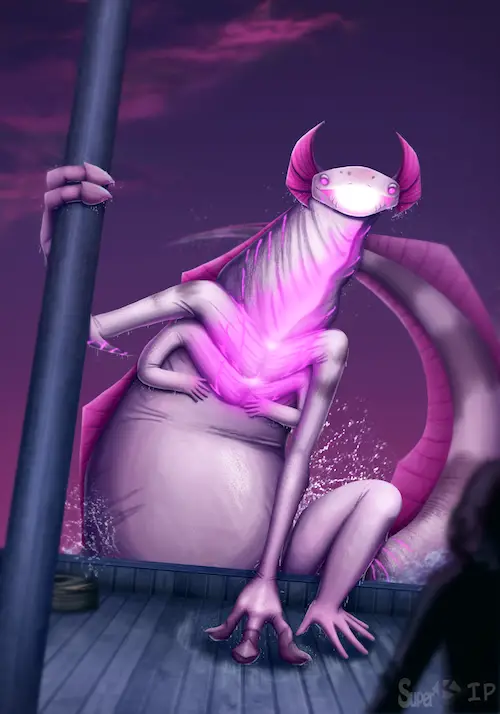 What do you enjoy in life, your pastimes, your vices, your everyday pleasures? "Food! I love good food. As you might have guessed by now."

What would your own personal FML be? "When I was on holidays I broke my shoe. I had only brought one pair, so I had to buy new one. In the middle of the shoe store I got a nosebleed. No one cared. FML"
What advice would you give to budding artists? "Draw! Draw, but do it responsibly. I hear stories of people just drawing all the time even when they didn't feel like it and even when their bodies were protesting. Don't do that! Draw what you want, when you want and take care of your body. It's okay to take breaks. You don't have to draw all the time to improve, you just have to do it smartly. Lastly, don't be afraid to try new things and don't be afraid to ask for help."
That's it for this week! Thanks Thessa for taking part, it was mighty nice of you. We'd be glad to have you back whenever you want. So, as you can see, I'm trying to make the illustrations articles a bit more snappy. If you've got any suggestions for questions I can ask the artists, let me have them in the comments below! And if you yourself are an artist, send me a PM and we'll see if we can work something out. Until next time, have a few things I enjoyed this week: I went to see Tindersticks play in a theatre in Dijon and it was really good, so here's a track from their latest album. For each track, they commissioned short films from movie directors, so here's the song Hey Lucinda, the video is really cool. And here's the Imperial March on a toad. Have a great weekend, be excellent to each other, and see you soon.

What about you then? Think you have talent and want to participate in an upcoming illustrated FML? Send us an email to [email protected] not forgetting to give us the address of your blog, or just some of your works.
#1576 - Illustrated FML - On 02/26/2016 at 2:17am by Alan - 6 comments