Maïté Verjux's illustrated FML
Hi there you heteronormative cishets, being all monophonic and whatnot, and hi to all you other deviants as well! Who's up for a game of politically correct Boggle? It's time to take a look at the illustrator of the week, while making sure not to offend anyone. This week, we will be avoiding the issue of stereotypes and other complaints involving the tastes of various nationalities. No xenophobia or discrimination on FML. Our empire extends over several countries. We're like the modern day colonisers, without the barbarism and submissiveness. To follow the trend, this week we venture outside of France, in many ways, since the illustration takes place in China, and its illustrator is actually there at this very moment. The art imitating life, reality meeting fiction, mirror mirror on the wall, pass me the salt, I'm losing my marbles in all this chaos. Let's move on.
MAÏTÉ VERJUX'S ILLUSTRATED FML
"If you get me a cat as a gift, you could quite possibly become my new number 1 hero (I'm a simple person)."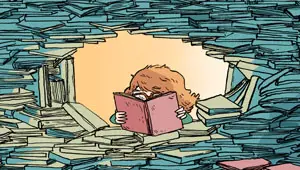 Self portrait Maïté by Maïté


This week we will by accompanied by Maïté. If I were president, I would abolish all accents, because typing a name like Maïté takes too much time.

Her infos:
Age: 22
Location: Ivry sur Seine, France
Website: Her blog
Her illustrated FML: The one with the lamp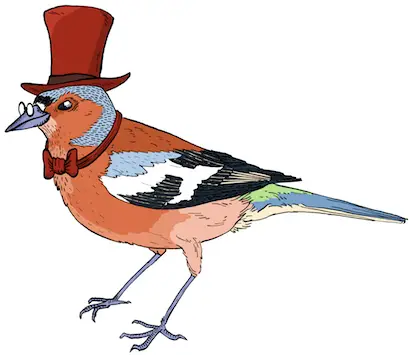 As usual, Maïté contacted us by email some time ago. One day, it would be nice to start an article saying that we were contacted by the appearance of a hologram beamed by a robot, or a carrier pigeon. For now, this friendly email that was sent to us containing a nice idea, since Maïté was preparing a project involving cartoons in China. A bit like Jean-Michel Jarre in the '80s but without the light beam synthesisers. Oh all right, you get the references you deserve. Anyway, Maïté is in China right now, not playing synths, so it's a good opportunity to publish her illustrated FML today. You never know, a FML reader out there could see it, get slightly miffed and take the piss out of her during a meeting. No, no bad reason to be offended by her illustration, of course. Especially since I always check with my black friend, my Asian friend and my gay friend when I have a doubt about the acceptability of a questionable subject(Hi, Kyf!).

What do you do in life, apart from travelling to faraway places, Maïté? "I got my degree only six months ago, and ever since I've been working as a freelance graphic designer for small projects, alongside a more personal editing work."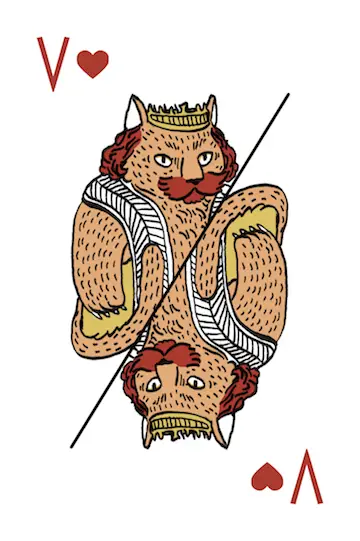 What do you enjoy about all of this? What do you miss? "I love the idea of visual communication in general, but I really hate typical "yoghurt pot" projects. The world of graphic design is exciting, but sometimes very frustrating. Adapting to a customer and to products may mean putting a hold on your own desires (and adding a healthy dose of violet)." I now understand the joke at the beginning of the illustration. I sometimes have a similar problem when I'm asked to do "more 'haha ??funny' and less 'haha ??weird' stuff, you know?" My mother is my harshest critic.

Does this mean any particular news? "Just for a little escape from this "graphic prison," I've given myself a year to freelance to get into illustration and comics projects. Besides that, I'm finally getting over the holiday season and I'm eating loads of vegetables with vitamins in them."
What are your plans?
"I'm going to China in a few weeks for a graphic novel project. After graduation, I said to myself, "Hey wouldn't it be fun to go to the other side of the world now that I've got nothing better to do." But I took my joke too seriously and my tickets are non-refundable. So I'm going to spend three months in Beijing without speaking a word of Mandarin and publish in my illustrations over the course of time on my blog. The main theme of this adventure will be : "How to communicate via drawings?" I'll go to meet people through sketches, illustrated cards, and answer a number of questions: How do they react? What do they reply? Are European design codes understandable in China?" Obviously, this interview took place a few weeks ago. She's now actually in China, so to find out the answers to these last questions,
head on over to her blog
!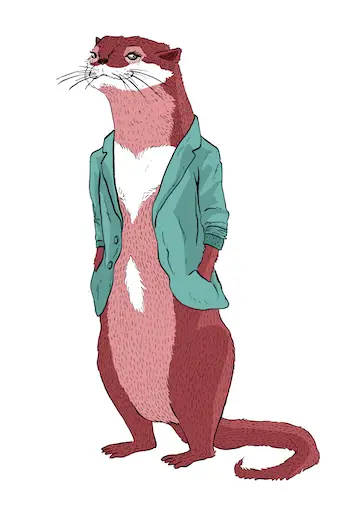 And how did you get to where you are today? Without replying, "A plane, then a bus," I mean academically. "After a science diploma, it was impossible to enter directly into an art school, so I did two years of prep in applied art, before finally entering a graphic design school in Paris." Classic. It's less like an Indiana Jones route for someone who is in China, but it's something.

What are your inspirations, is there someone, event or something that made you want to get into drawing stuff? "Before I learnt to read, I spent hours leafing through comic books. I think my obsession with this format started very early, and it's never left me so far. Today I have read more than 3000 different albums, and that's what really made me want to try my luck in illustrations."
And you did the right thing, and have done very well, your illustrations are really top toupee. And I'm not mincing my words. I'm crap at being an art critic. Can you tell? Anyway, when we saw your blog, here at FML, we immediately yelled: "OH YES!" In the sense, "Come do an illustrated FML" eh, not in a weird or perverted way. We're not like that. Well, not during office hours anyway. Speaking of perversions, Maïté us that, "My old roommate used to make a very good 'Grateau', which is basically a cake-lasagne oreo-cookie-brownie." That's sounds gross. And dirty. But it sounds delicious. We want it. Does he do home deliveries?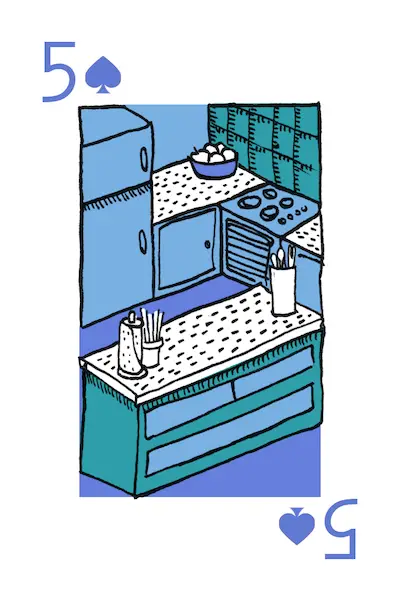 Tell us what you love in life, your passions, your hobbies, your vices, your little pleasures of everyday life? "I like horseback riding on the beach watching the sunsets, all while reading comics and eating Grateau." And the last things you enjoyed in cinema, music, comics and all that hoopla that people seem to enjoy but leave me cold? "I'll stay with comics... The latest Cyril Pedrosa "The equinoxes" is absolutely brilliant, I also loved "Lune l'envers" by Blutch and I reread with pleasure "Dream of the Rarebit Fiend" by Winsor McCay." Speaking of which, to stay with comics, are there artists whose blogs you follow and which you want to talk about, to push our fabulous readers to follow as well (and me too as well)? "I don't miss any drawing by Geoffroy World, I love his absurd humour, and besides that I follow the best known comics bloggers, Laurel, Boulet, Cha, etc."

Boulet is the one that comes up most often amongst all of them when I ask the question. It's true that he's got quite the talent. He was on VDM once, a long time ago, long before we had illustrations on FML (so he's never been on FML). We got him out of the gutter, we turned him into a dignified and proud boxer, we showed him how to counter an uppercut, we even gave him his first Everlast gloves. We turned him into a champion. He rose through the ATP levels with our continued support. Since winning the Golden Globe featherweight title, he took that belt home and stopped calling. We get a card at Christmas, and sometimes a postcard when he's on holiday in Corfu. And that's when he remembers about us. Come home baby, we miss you.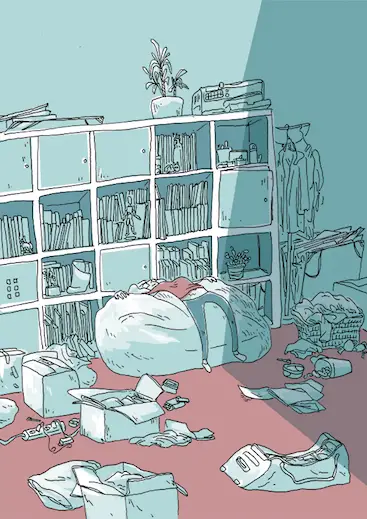 Speaking of beginnings, if you were to give advice to someone starting out in illustrations, what you would say to motivate them? "Seeing a good quality healer to bring good luck to you and your family. If that doesn't work, work 12 hours a day for 5 years, and it should happen." It's a tough world trying to break into illustrations, it seems. When you're a musician, you can succeed even when you're crap. Many crap musicians sell a lot of records. I'm not talking of technical proficiency, I mean lack of musicality and sensitivity. D'you see what I mean? Savages, for example.
To finish off, if you had to tell us your own FML, the most FML-esque thing that happened to you, what would it be? "My first outing on my scooter: I went shopping, it started to snow, I didn't find what I was looking for, I lost the key to the lock in store the parking lot (which was covered in snow), I broke my lock with a clamp, and then I ran out of gas on the way back. It was really bad." Riding a scooter on snow is SUPER dangerous! I'm a biker, well, I have a motorcycle licence and a motorcycle, I can't say that I'm really part of the whole biker fraternity, and I'll even balk at the idea of driving a 200kg piece of metal on rain-covered roads. Definitely an FML, anyway! So many things happening at once is a screwball comedy moment, but as the great Morrissey said, "I can smile about it now but at the time it was terrible."

That's it for this week! Many thanks to Maïté for taking part and her very funny illustration. Yes, yes. Sometimes I say things that aren't ironic, you know. I hope she will return one day to give us another example of her sense of humour, the door is always open. Until then, I leave you with a love song that I like that I dedicate to you, and the difference between FML during the week and FML at the weekend. See you next week for another illustration, so stay beautiful, shiny and funky fresh! Be excellent to each other.
What about you then? Think you have talent and want to participate in an upcoming illustrated FML? Send us an email to [email protected] not forgetting to give us the address of your blog, or just some of your works.
#1573 - Illustrated FML - On 01/28/2016 at 11:13pm by Alan - 9 comments