Bramblelady's illustrated FML
It's Friday, it's time to partay with the illuminatay! It is finally time to kick off my high heels and tear off my dress suit, but first we're going to the weekly meeting where we'll be introduced to the FML artist of the week. Everything will go according to plan, and everyone will be in a great mood, partly due to the fact that we'll be stuffing our faces with Pringles and Jack Daniel's. I mention these two brands specifically, hoping that this deliberate and free publicity will get me the honour of receiving a delivery of a whole range of their delicious products. It would be really nice of them. Anyway, let's get on with the show!
BRAMBLELADY'S ILLUSTRATED FML
"As soon as I go outside, I'm always imagining the worst disasters that could happen to me, the slightest little insult, a kidnapping, or a spontaneous combustion."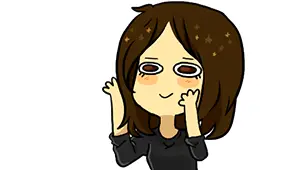 Self-portrait Bramblelady by Elise


This week, we're back in the fabulous world of Manga. This time, we're guided by a young girl, whose youth makes me grumpy.

Her info:
Age: 16
Location: "In Annonay. Which means nothing to you, so Lyon, France."
Website: Her blog
Her illustrated FML: The one about the pregnancy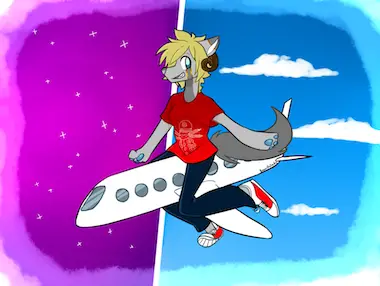 Bramblelady is as I said an illustrator from the younger end of the age spectrum. But her talent is already beyond her years, and wide enough for anyone, as you can see. She comes from the Lyon region in France, and she had contacted us via a simple email a few weeks ago, and here we are in the future, discovering who she is, what she likes, and why she does what she does. Because that's the goal of this part of FML, discovering the artists and allowing them to express their pain, their doubts, their pleasures. We are here to get acquainted, much like dogs sniffing their asses at the dog park, but in a little more civilised fashion.

So who is she? What does she want ? "I'm in my final year of high school, and in fear of the baccalaureate at the end of the year (the french high school diploma), because I'm scared of failing it... But don't go thinking I'm a pessimist, I'm a very optimistic person!" With such a positive attitude, you must love your life? "I love to draw, but mostly creating small comics; what I enjoy most without a doubt is seeing someone laugh or smile looking at what I've created. I like humour and I think that in this sometimes sad world, we could all do with some from time to time, more than we think." I totally agree. You can tell a society has got a morale problem by checking the amount of successful comedy shows there are. Well, unfortunately, at the moment, people are going out in droves to see absolute shit like Dane Cook and Larry the Cable Guy, so things must be bad out there.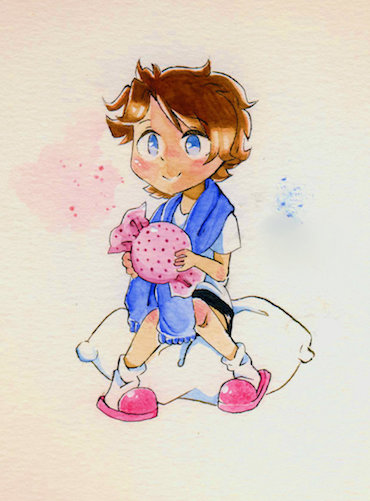 You're still young, so your school days must be quick enough to describe I suppose? "As I said, I'm in my final year of high school. Next year I want to integrate an art school or perhaps go to Belgium to go to a comics school." It's a great idea, you must pursue this path. We must follow our dreams, unless our dreams are the same as Charles Manson's.
Do you have a news to tell us about? "Not much. Work, work and more work. After all, in the my year at high school, it's no wonder. I always try to find moments to draw, but I never take much time to fully apply myself and I sometimes find myself with a great idea but a... less than great end product." Sometimes, the funniest cartoons aren't the most technically proficient, but it's the idea behind that gets the laughs and which matters the most. The story does everything, and if the two can be combined, it's even better! In any case, we hope she makes it.
Do you have any other projects, besides the diploma at the end of the year? "Unfortunately, way too many. Designing a cartoon from start to finish, doing sculptures, paintings, animations... I don't know where to start!" I wouldn't be worried, it's rather a good thing to have a whole bunch of projects. The opposite would be sad. Empty, a low point, a desert. Enjoy yourself!
Is there someone, someone or something that made you want to draw? "As a child, I admired my mother, who draws exceptionally well, I wanted to draw as well as she did! Both on my father's side and my mother's side artists were present, which pushed me into this path. And I don't regret it."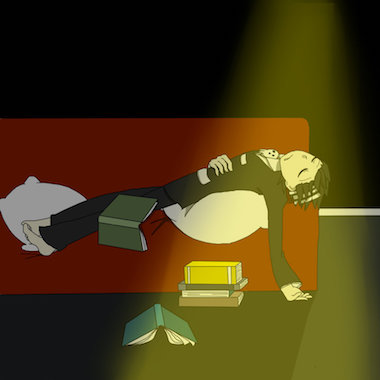 Tell us what you love in life, your passions, your hobbies, your vices, your little pleasures of everyday life? "After a long day in the rain and collapsing from all the work, I like to go back home, make myself a hot chocolate, wrap myself in a blanket and spend hours scrolling through Tumblr, watching a good series, drawing for a while or playing my 3DS. A hermit's life in short. But I never get bored of it! " That's understandable, I'm a bit like that. After a long day moderating FMLs and dealing with its users, I like to open up a bottle of wine, empty it down my gullet and lie down in a warm gutter. Speaking of work, you have to be comfortable to work properly. Where do you like to be? "In my bed. It's a little weird, but before you ask, yes, I have an office like everyone else. I was climbing the ladder with my pencil case, some sheets of paper, a book as a support and my headphones, I get right nice and comfortable in my bed and I start. The inspiration for my drawings and comics often comes to me before going to bed very late and this is where all my ideas come together. But it's true that losing pencils and pens under the duvet turns this moment of relaxation into a real headache."

Any artists that have blogs you can tell us about, how we can find them and give them a little shout out? "I love piratesourcil for his outlandish comics and unexpected twists, the rest of my favourite artists are on DeviantArt and they are too many to name!" DeviantArt, this endless rabbit hole! We care leave our readers to go to your page and then find out for themselves.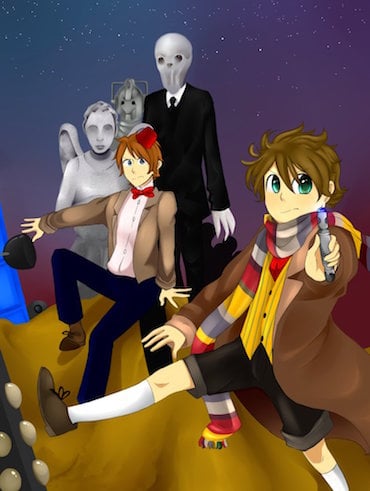 A personal FML at your young age, is that even possible? "Today, a girl who I befriended during an activity invited me to take one of her two headphones to listening to music with her. She started the music all happy, then frowned at me with disdain and said, "Damn, you took the one that works." Hey, you know what, that one could actually have been posted on FML if you'd submitted it. What a shitty person that girl was. I'm sure she was listening to shitty music as well.
And finally, do you have any advice for new artists? "Above all draw what you want. That may seem like quite corny advice but I know it's not easy to draw while being watched by others, so draw what you really want to express, draw what your imagination brings you, draw everything and anything, our delusions, our desires, our ideas... The important thing is to draw primarily what makes us happy." This is very good advice. That's why I only drew swastikas and tits.
OK, that'll do for now. Thanks Elise/Bramblelady for participation and patience, because I'm annoying with all my requests for corrections, and I must also thank my parents, my agent, my lawyers, Cole Porter for the songs… Next week we'll be welcoming a blind Moroccan artist who paints with his toe. Perhaps. I leave you with a damn good song and cat cuddles, because it's the weekend! Hugs.

And how about you then? Think you have talent and want to participate in an upcoming illustrated VDM? Send us an email on [email protected] not forgetting to give us the address of your blog, or just some of your works.
#1554 - Illustrated FML - On 11/12/2015 at 8:57am by Alan - 3 comments