FML Pics is like FML, with pics. Duh.
They say that a picture is worth a thousand words. Well, we said that last time. But it still stands true, especially since the FML Pics app is quite the hit amongst FML users! Since it was launched, a whole bunch of you lovely people have downloaded it and uploaded quite a few pictures. That's what FML Pics is all : it's an FML app, only with pictures instead of words. This article is a chance to check out the best of what we've been sent.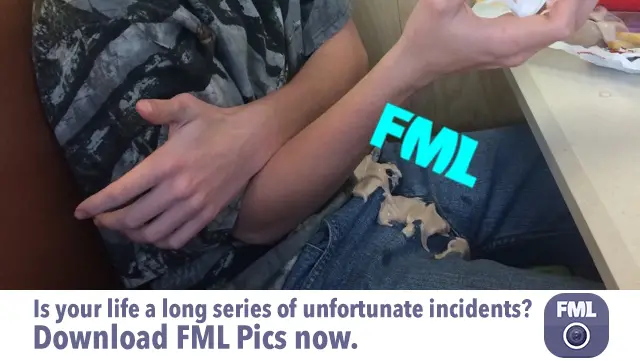 So, what's been going on since FML Pics was last featured? People have been taking more and more pictures with the app, editing them, adding the FML logo, text, writing captions, voting and commenting on each other's pics… Just like the FML app. Which is not surprising, because we made both.
Last time, we had a hit parade of our favourite user submissions so far. We've created what we called the FML Pics Top 4 Best Pics! Last time, we mentioned that a Top 4 was weird. So, this time, it's still a Top 4. Because FML is weird, and wonderful. So here goes the Top 4, and each picture features the user's caption underneath.
#4: The angry note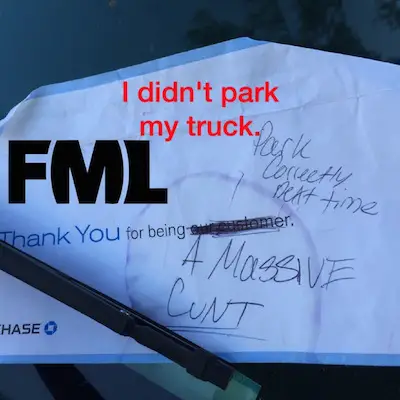 "I had my truck dropped off today"
#3: The washing machine incident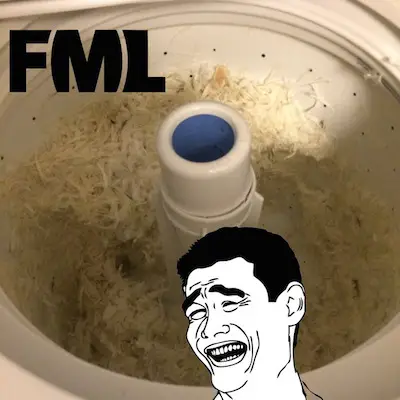 "Down comforter ripped open in the washing machine.
On a positive note, now I can finish that chicken costume
I've been working on..."

#2: Dogs vs Furniture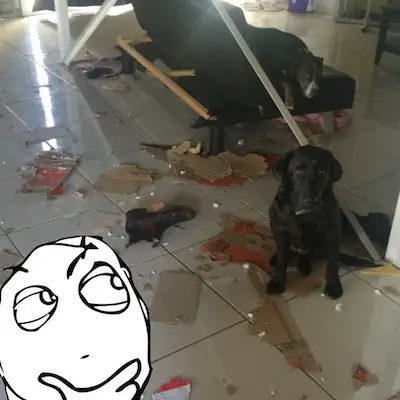 "Wonder who made this mess. Definitely not
the guilty-looking dog"
#1: The pigeon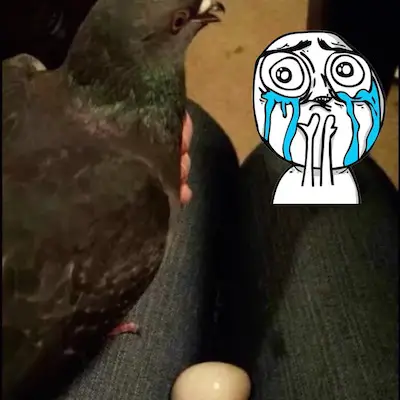 "Pigeon laid an egg in my lap"
Now, what should you do? Get the FML Pics app for your iPhone or iPad by clicking on the icon below, and join in. It's free of course, it's easy to use and we're here for any questions you may have.
We'll be posting more Top 4 pics in due time, so get snapping, you may be featured soon.
#1542 - About FMyLife - On 09/17/2015 at 9:51am by Alan - 9 comments