FML with pics? That's FML Pics
They say that a picture is worth a thousand words. We reckoned pictures could be worth 300 characters, which is why we launched FML Pics. The name says it all, really: it's an FML app, only with pictures instead of words. It really is that simple. But wait, there's more! Actually, there isn't that much, but stick around anyway, we're going to show you the best of what we've been sent so far.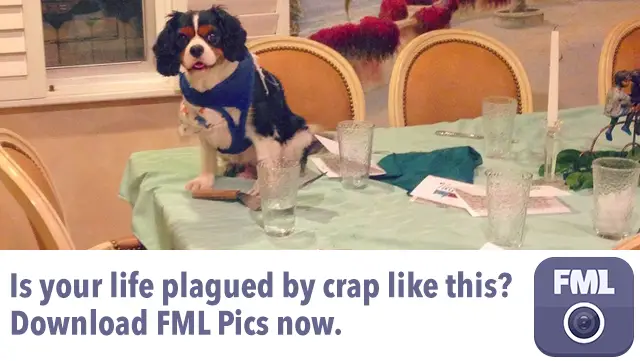 So, what's been going on since FML Pics was launched? Well, people have been taking pictures with the app, editing them, adding the FML logo, text, writing captions, voting and commenting on each other's pics… It's a bit like the FML app. Which is funny, because weirdly, we made both.
Anyway, we thought we'd have a hit parade of our favourite user submissions so far. We've thus created what we boringly call the FML Pics Top 4 Best Pics! What? What's wrong with a Top 4? Why should it always be a Top 3 or a Top 5 or a Top 10? This is FML. We never do things like other apps. So Top 4 it is, and each picture features the user's caption underneath, if one was supplied.
#4: The OCD user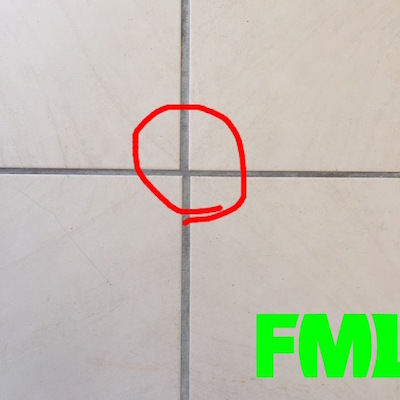 "Tilers didn't use T pieces T_T"
#3: The threatening fruit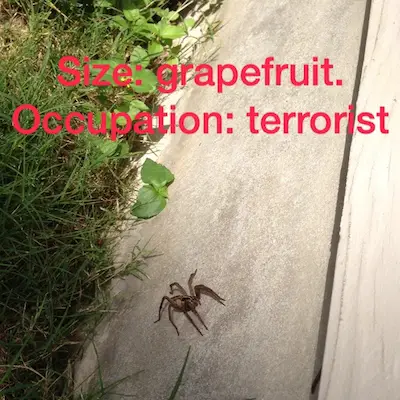 "Meet my neighbourhood wolf spider who thought
introducing himself while I was sunbathing
was a great idea."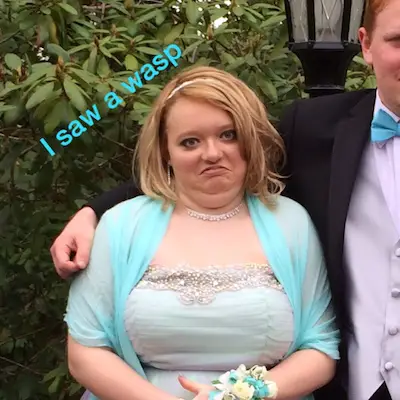 "I was taking a prom picture and
I saw a wasp. My mom posted it to
Facebook anyway."
#1: The haircut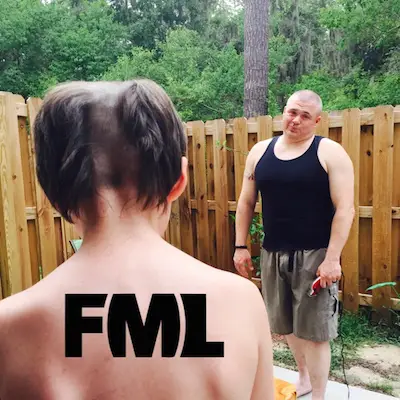 This one didn't have a caption,
but it didn't really need one.
There. Convinced? If so, get the FML Pics app for your iPhone or iPad by clicking on the icon below, and join in the fun. It's free, it's easy to use and we're here for any questions you may have.
We'll be posting more Top 4 pics in due time, so get snapping, you may be featured in the near future.
#1533 - About FMyLife - On 08/03/2015 at 9:13am by Alan - 23 comments