Chiara's illustrated FML
Hi there, cool cats ! I'm glad to see you all again. Seeing you again means it's Friday; Friday is illustrated FML day (and it's also the weekend of course). It's not yet vacation time for everyone, so make the most of your weekend if you can, and the warm weather if you've got some, to do the things you like to do, with the people you like. Or tolerate. I'll be wandering the streets making obscene gestures at anything containing Minions, shouting at pigeons, and then ending up in front of the TV with a fan pointing at my naked body. Yes, I have weird pastimes. This week, we're searching for something, whether it's concrete (lost jewelry) or abstract (lost time). The illustrated FML that we've cooked up is somewhere in between the two, oscillating between the abstract and the concrete, a bit like Duchamp's urinal. Or something. Yeah OK, the heat is getting to me, let's just get on with it!
CHIARA'S ILLUSTRATED FML
"My biggest phobia is Gollum. I'm deathly scared of him. I couldn't bring myself to use his image from the movie, so I took a picture from a Tolkien book."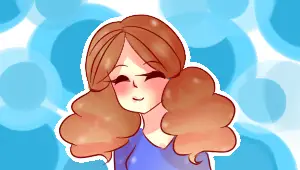 Self-portrait Chiara by Kumy-san



This week it's Chiara's turn to have a manga-themed go at an FML. It's a little less pronounced than in the last two illustrations, so I'm not going to go overboard about it.
Her info:
Age: 15
Location: Paris
Website: Her DeviantArt page
Her illustrated FML: The one with the ring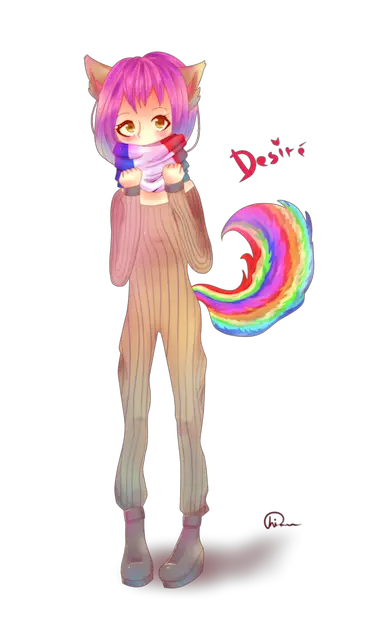 Wow, Chiara is pretty young! 15 years old! I almost feel like joking that I've got bunions on my feet that are older than she is. I won't make such a corny joke because it wouldn't be very respectful, seeing as she's got quite the talent. You just have to check out her DeviantArt page and the few illustrations that are scattered around this article to see that she's good at drawing things. She says that she "loves to draw, of course, but what I prefer is colour things in. Give drawings life with colours is really cool. I lack technical skills of course, you can see it in my drawings, ha ha." That's not how I would've put it. In any case, she's quite busy in everyday life, because she's still in school, but still finds time to improve her technique: "I go to high school and I spend time working on my story. I've recently started working on a short story which is about 20 pages long and I intend on illustrating it one day!" Great news, but it leaves us wondering what the story will be, what the intrigue is, and what it will look like. It sounds pretty much top secret, so we'll wait and see.

What's her recent news? "At the moment, I've been trying to find the time to draw but it's not been easy with my exams going on and all the other stuff. I like it when things are going at a high pace, so I'm not too bothered!" Ah, exams, a long forgotten memory. The only exams I get these days are medical ones, to check whether I should stop drinking or sleeping around (answer to both questions: No way). So what's Chiara's story? "I'm in high school, next year I'll be starting sixth form tech, then I'll be doing literary studies. My dream is to write childrens stories and illustrate them." Quite a nice dream. I had a dream in high school. It involved drinking and sleeping around. I guess I've succeeded on that count. I suppose I could've been one of those boring twunts who waffles on about calories and lifting weights. Sod that for a game of soldiers. Follow your dreams, that's what I do.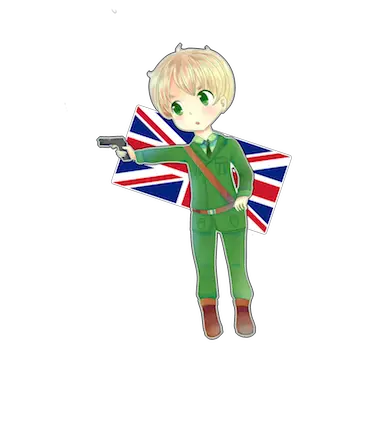 Any projects cooking in that young brain of yours? "For the moment, I'm trying to grab hold of the box of cookies that my mother has put too high up for me too grab. My 5 foot 4 can be a problem sometimes. I'm kidding of course." Hey, that's an ambitious project that I can get behind, and so can our readers. I'm lucky enough to be really tall, so I often help out the less fortunate amongst you to get things from higher places, especially in supermarkets. Grannies love me. Speaking of which, we recently got a complaint on Facebook about an FML which contained the word "Midget", which was deemed "offensive", but we agreed to disagree after I used the "Doug Stanhope Defence" regarding words that people find offensive. Watch the clip. Anyway, where were we? "I'd love to finish my story (how many times have I mentioned it during this interview? I don't know), finish my education, carry on drawing!" We still don't know what the story is about. Maybe she could create an account on FML and come and tell us about it, a bit like the follow-ups.
What made you want to draw? What inspires you? "A while back, I was in a community where people create animations on DS. I started creating my own animations, then I started drawing better. When the community closed down, I swore to carry on drawing. I was given a graphics tablet, and I was set." And what a good idea it was to keep going, you should never give up.
Are there any other artists whose DeviantArt accounts you check out now and again? "I love Yamio and Yennineii on Deviantart, I lie prostrate in front of their drawings, crying, "Argh, will I be able to draw like that one day?" Of course you will, there's no reason why not. Where there's a will, there's a way (well, that's my mindset when I think about my unrequited love for the girl who works in the bakery across from my building, who is still unaware of my feelings).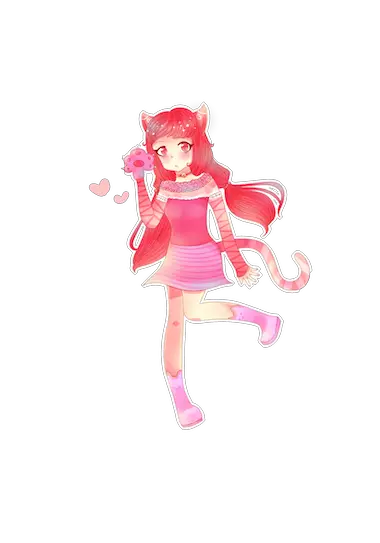 What are your pleasures, pastimes and vices in life? "I like to draw, write, go out with my friends, play tennis, run, eat caramels (I always have some on me when I draw, even though I know drawing a lot means my waistline is going to suffer)." Nibbling while working is another modern day problem. People used to smoke while working (I'm not going to suggest that Chiara starts a 20 Benson and Hedges a day habit, that would probably be illegal), but banning smoking in workplaces has caused people to start eating candy, Twix, kebabs and cocaine. Oh, that's illegal too.
Do you have a personal FML to tell us about? "Today, I got the scare of my life. I had an arts history exam, and one of the examinators' phones went off when I was talking. I was so frightened that I fell over. FML" Falling over, that's so Ally McBeal, and… oh yeah, that's a very '90s reference. Ask your parents.
To finish off the interview, can you give budding illustrators some advice? "Practice, obviously. And show your drawings to other people, because they often have a more objective opinion than we do about our work." And choose the other people wisely. Don't show your stuff to your cynical friends, for whom everything has to be viewed ironically. They have self-esteem issues, and will drag you down with them. Good luck!
Right, turn off your TV and go and do! Thanks to Chiara for here illustrated FML. It's Friday, it's summer, let's put the dogs in the car, stick a great song on the radio and let's burn anything with Minions on it. There. Next week, it'll be something a bit different. It's a surprise, you'll see. Be excellent to each other!
What about you? If you think you've got talent and want to contribute to the illustrated FML, send us an email to [email protected] but only send us your blog's address and a few samples of your work. No need to create an illustrated FML straight away.
#1529 - Illustrated FML - On 07/17/2015 at 9:35am by Alan - 9 comments