Juliette's illustrated FML
It's the weekend so let's plaster on a fake smile and plough through this shit one more time. Sorry, I was channelling Bill Hicks there. I'll start again. Hi everyone, how are you doing? This week it was the Cannes Film Festival, and we weren't invited so they can knob off with their movies about things. Some high ranking members of FIFA were found to be corrupt, which seemed to surprise some people. Weird. I would trust these people to look after a potted plant, let alone run a multi-million squid enterprise involving balls. They all probably couldn't pick out a soccer ball from a line up which also included a volley ball, a rugby ball, an orange, and the metaphysical concept of impregnable circularity. Anyway, this week we're looking into kids and their relationship with overdoing things a tad when asked to adhere to simple guidelines. Here we go.
JULIETTE'S ILLUSTRATED FML
"I feel a certain frustration when someone starts to produce sounds while eating, like disgusting mastication noises, eww."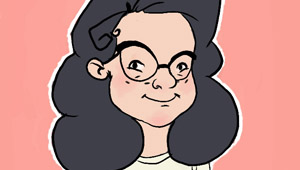 Self-portrait Juliette by Bubulle



Juliette is also known as Bubulle, which means Bubbles in French. I'm not really sure why she's called that, maybe it's got something to do with a goldfish. Or Michael Jackson's chimpanzee. Anywaaaaaay.
Her info:
Age: 15
Location: Quimper, France
Website: Her Facebook page
Her illustrated FML: The one with in the changing room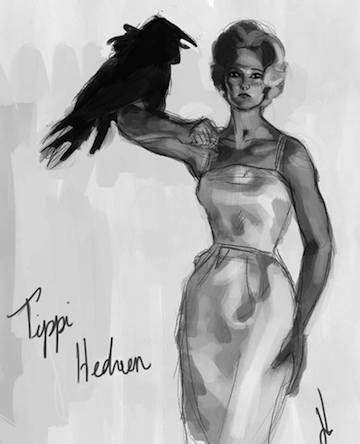 Juliette had contacted us via a nice e-mail. Once we'd checked out her work, some of which is displayed on this blog post, we reckoned she had the talent to do an illustrated FML. Then, when I received her responses to the usual questionnaire, I was amazed to find out that she's only 15 years old. It's not very often that we get to welcome someone so precocious on this part of FML, especially someone so talented. In any case, check out her Facebook page, as well as her DeviantArt account, which are both very good.

So Juliette, besides being young and talented, what else do you do? "I'm in high school, and I draw too." Ah yes, if she'd answered, "I've been a truck driver for the past 10 years", Id've been a bit suspicious.

And what do you like about what you do? "I like observing my surroundings and making something original out of it. I prefer making sketches of people passing by, and having a bit of fun with paints in Photoshop, even though I'm a bit terrible with the colours." You know what they say, pratice makes projects.
What's missing from your life? "More time to draw, definitely. And also some motivation to create prettier backgrounds." Time, time, time. Everyone seems to need more time to do things. Even me. I wouldn't mind an interne to do all my trivial stuff, like the washing up, sorting my cats in alphabetical order and giving out rage-bans to people who leave shitty comments on the illustrated FMLs.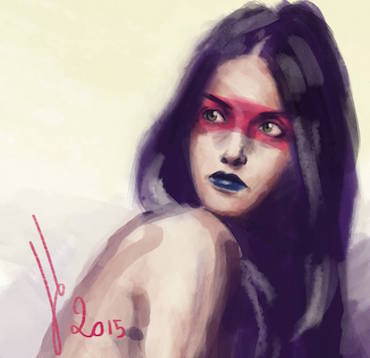 What's your story up until now? "For the moment I'm in high school, and then I'll be doing a scientific diploma, just to have something to fall back onto. But I have the firm intention to study movie animation afterwards!" It's nice to see someone so motivated. When I was 15, all I was interested in was video games and sniffing model airplane glue.
Do you have any other projects? "I would really like to start making a little animation, which may seem a bit silly, but for me it's a real project, seeing as takes at least a week to make a 5-second video." That's hard work. You need a lot of patience, something that I don't have. Even microwave meals tend to get me agitated if they require more than 3 minutes in the oven.

What made you want to draw? "I've always drawn. It seems that when I was really little, I just wanted to do things better than everyone else (because of my overblown ego). And as drawing is one of the main activities of 3 to 4 year olds, I wanted to be the best at drawing. Then I carried on, influenced by my many readings of the Dragon Ball mangas. Then one day, on a drawing forum, a member posted a sort of making of Princess Mononoké. It was quite the revelation. I think it's what made me decide to make a career out of animation."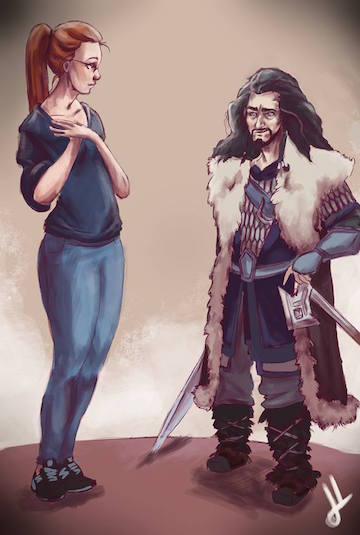 What do you enjoy in life? "Besides drawing, I go running and I play tennis. You have to keep fit. I read a lot as well, old tales, fantasy novels, crime novels. I'm a big Sherlock Holmes fan as well. From time to time I play video games, exclusively Skyrim.I'm also trying to learn how to use Blender, a 3D modelisation program, but it's really difficult. As for music, I recently discovered Judith On Fire. It's "absurd dubstep" for those of you who enjoy weird electro music, it's very good."

Are there blogs by other artists that you regularly check out? "There are a lot. I follow the Boucher Rouge, who is very talented and has great atmospherics (with loads of monsters and Pokémon), Dzaka, whose illustrations and comics are magnificent, Zlgm, Tom Bancroft, Will Terell, Loish, Cyril Rolando... Too many for me to mention them all." We've taken notes, that's OK. If any of those guys are reading this and want to do an illustrated FML, get in touch!

How about a personal FML? "One day, I accidentally gave a friend a nose bleed, by giving her a hug. I'd forgotten that I had my toothbrush in my mouth, and it went straight up her nose. FML." That sounds awful, and painful. And icky.
Do you have any final advice for people just starting out in illustrating? "Drawing naked people. To learn anatomy, there's nothing better! It's not a bad idea to read a few books about drawing as well, I think it can help a lot. And practise as much as possible!" It seems so logical, but maybe not everyone thinks to do it. As I was saying earlier, practise makes perfect sense. Or something.
Right, that's it for this week. I'm on holiday for a week, so let's celebrate by listening to some Ride albums, because they're currently on tour and their gig in Paris this week was fabulous. When they started playing this song, a little bit of wee came out of my body. Yes, music creates an emotional response in me that I can't suppress. Anyway, take care you lot, have fun and be excellent to each other.
What about you? If you think you've got talent and want to contribute to the illustrated FML, send us an email to [email protected] but only send us your blog's address and a few samples of your work. No need to create an illustrated FML straight away
#1521 - Illustrated FML - On 05/29/2015 at 6:03am by Alan - 8 comments