Essa's illustrated FML
Yesterday was labor day in the US. FML is international, and and specifically US-centric, but we still sat around doing nothing because we'll take any excuse to do anything. We'll endorse any national vacation, religious holiday or ritual cleansing as an excuse to shirk or responsibilities. So the illustrated FML is being posted on a Saturday instead of a Friday, just because yesterday we were all sat around smoking doobies while listening to Pink Floyd and Kraftwerk in our undercrackers. We do work 365 days a year to provide you with shits and giggles though, because FMLs are posted each and every single day of the year. Yes, there are 365 days in a year, most years. So even on your birthday, we post FMLs. You're welcome. This week, we're delving into the murky underworld of pets and the assholes that they are. I know from whence I speak, because right now, a medium-sized cat is grizzling at me for no apparent reason from my lap, and making it hard for me to think of things to type. So let's move on.
ESSA'S ILLUSTRATED FML
"I'm the sort of person who tries to do a thousand things at once! And take the time to do my perineal re-education, as well..."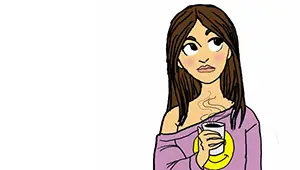 Self-portrait Essa par Essa



So, it was labor day. The good/bad excuse to do celebrate work by doing not a lot. But Essa doesn't hang around doing nothing. Let's take a look.
Her info:
Age: 32
Location: Chartres, France
Website: Sur un coin de page
Her illustrated FML: The one with the poo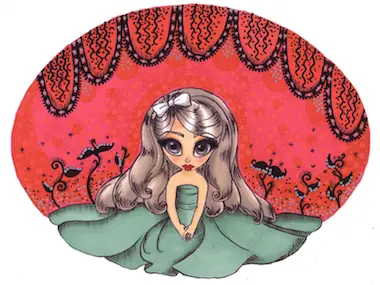 Essa is her real name, I think. She does seem to have used to pseudonym, but then again, she might not have told me her real name. So she might be Batman, or Supergirl. In any case, in everyday life she's "an illustrator, but most of all the mother of 4 children for the moment." I don't know if that means that she intends on making more children, or if she's thinking of being something else than an illustrator, or both. "I was born with a pencil in one hand and a book in the other. I love creating, projects, dreaming and the discipline the job requires! I essentially work in the evenings, if not at night, as I'm a mother and a developing illustrator, I have to face up to challenges and better myself, and I love it!" Working on illustrations surrounded by 4 kids must be quite difficult, especially if they want to take part, but as a source of inspiration they must be great (cf. Bénédicte's interview, more of whom later in the month).
How did Essa get to where she is today ? "I did a high school diploma in art, I went to college, which I found deeply boring, and I quickly entered the job market as a salesperson in luxury items, then a waitress, then hostess in an agency in Paris. It was my longest experience, but also the most fulfilling and stimulating! But the pace between work and home was exhausting, I was very frustrated because I wasn't totally there for my kids. And there was a sense of unfulfillment with regards to illustrating, I've got it my blood, it became obvious that I should give it a shot !" And what a great thing she did, because just looking at her illustrated FML and her blog, you can see that she's got talent, and can draw in several styles with ease. I was impressed enough to give her a gig on FML anyway.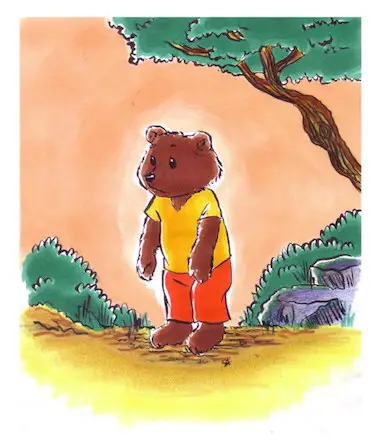 As for her current news, she's quite the mother hen, but not just that : "I'm on a parental break, so my day is mainly focused on my 4 kids, but I also work on personal project, writing articles for webzines, orders from various people and I take part in reading committees. But I'm open to any offers." As usual, this column is a platform to advertise our illustrators, so if anyone needs Essa to illustrate something, don't hesitate to get in touch. She's got talent and imagination. As for her projects, she wants to, "continue to develop in my domain, to perfect myself, learn other languages and learn stuff! I love to learn, by any means necessary."
Usual question: did something or someone make you want to draw? "Disney's "The Little Mermaid". I cried from the emotion when I saw it at the movies, I was literally moved. I left the theatre saying, "THAT'S WHAT I WANT TO DO!"" But... if you were literally moved, could you still see the screen? OK, sorry, shite joke. I just have a pet peeve about people who misuse the word "literally". You're literally using it in the opposite way it's supposed to be used. In any case, Disney will have launched loads of careers. The amount of mediocre rappers who have stolen their look from the Genie out of Aladdin is beyond the pale.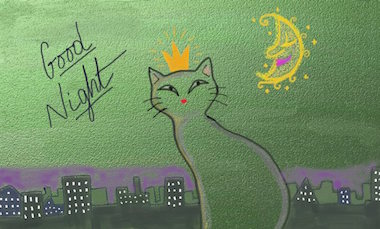 What do you enjoy in life? "Ah, I love life! I savour if, I bite into it, I get joy out of many things, I laugh a lot, often and everywhere! And there are 2 big things which take up a big place in my life: animal rights and spirituality. I've always been shocked and horrified by the suffering of animals. I've always picked up the distressed animals I've come across. Now, I've got 3 cats and 2 dogs, all rescues, and if I could, I'd have many more. And I'm really interested by a subject that's quite taboo and ridiculed (which is a shame): the survival of the soul of matter and the possibility of existence on other plains of consciousness, a vast and serious subject, despite what people might say..." Indeed. I must admit that it's not a subject that we come across very often in this blog, but then again I have trouble remaining serious about anything, except maybe the horrible day when Marathon became Snickers (people in the UK know what I'm talking about). As for animals, I can totally agree, since I'm mind-controlled by two cats who have set up residence in my house.
Do you have a personal FML to share? "I have a big flaw: I'm always late for appointments. It seems that I have a mistaken appreciation of the passing of time, I don't know where I am, and no matter how hard I try, I always turn up late. Today, I have an appointment with the neurologist, it's an important appointment and I had trouble getting it. I get there right on time, almost 5 minutes early. Proud of myself, I present myself at the reception desk. The secretary stares at me, mystified and mute, then says, "Yes, you did have an appointment at 3pm, but the appointment was YESTERDAY. FML." I think the worst thing about this story is that the appointment was with a neurologist. Symptoms much?
Any final advice for budding illustrators? "Be well informed before and during it! Work on your drawing, over and over again, get a network going and learn to take criticism and plans that don't pan out. Otherwise, I hear that naval yards are hiring."
OK, we can go back to the weekend. Thanks Essa for taking part, it was brief but good. It's Saturday, so let's go out to dance to some old funk records that have been sampled 2948 times. Next week we return to our regular scheduled programming, I hope. Be excellent to each other and look both ways before crossing the street.
What about you? If you think you've got talent and want to contribute to the illustrated FML, send us an email to [email protected] but only send us your blog's address and a few samples of your work. No need to create an illustrated FML straight away!
#1516 - Illustrated FML - On 05/01/2015 at 9:40am by Alan - 4 comments