Kurt's illustrated FML
We've finally found out how those pesky "17 ways to please your cat that looks like Hitler's house" articles get you to click on them. It's pretty straightforward really. Right, now that that's done, let's get on with the rest of it. This week has seen the return of spring, a little bit of warmth and short skirts. Well, I've been wearing a lot of them, so what, don't oppress me dude. You can also pre-order the Apple Watch, so you can pretend to be David Hasselhoff in Knight Rider talking to his car via his wrist. No, I haven't ordered one. This week it's all about the cigarettes, which always lead to a healthy debate. Sorry. Some people want to be able to smoke wherever the hell they want, others want people to conform to their vision of whatever crypto-fascist state is flashing around their narrow-parametered brains. Well, that's what I gather from some debates in the comments sections under tobacco-related articles. We'll be having none of that on FML, OK? We're civilised people, we respect people's rights to choose to do whatever they want to do to their own bodies, good or bad, as long as they don't come round to do it in my living room while I'm trying to teach my cat to moonwalk. Let's get started.
KURT'S ILLUSTRATED FML
"My phobia is fear of heights but it's most of all the fear of not having any cheese left in the refrigerator..."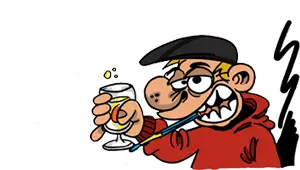 Self-portrait Kurt by Thomas C.



This week it's a dude's turn to have a crack at an illustrated FML. The fact that the artist has a penis or not has no relevance whatsoever, but I needed a transition.

His info:
Age: 31
Location: Roubaix, France
Website: Kurt's blog, and the Gronouille blog.
His illustrated FML: The one with the smell
I found Kurt on the Internet. I saw his blog while riding my virtual moped around the superinformation highway and I reckoned that he'd be a good fit on FML. I wasn't sure he'd be OK with us, because his style of comic is a little more politically charged than our usual fare, but to my delight he accepted. But first, he had to discover FML, because he was part of the planet who still hadn't heard of us. How is this possible? Has our world domination plan not reached his neck of the woods yet? Weird.

"Press illustrator and artistic contractor." That's how Kurt defines what he does. After graduating high-school with a specialisation in plastic arts, he went on to get a diploma as a trainer-educator. After winning a competition involving freedom of speech as a press illustrator in 2014, he started to get paid for his illustrations, and now he also works in schools and social centres ("I've got to make a living!")

And he likes his job: "I like the freedom that drawing allows. Being able to seize the daily news. I like being able to make people laugh with a drawing, caricatures, I like silly drawing, the absurd. Making fun of politicians and human stupidity. I'm also looking for a publisher! If you're interested…" I'm not a publisher myself, but we can use this space to launch an appeal. So, if there are any editors or publishers out there, don't hesitate to contact Kurt straight away.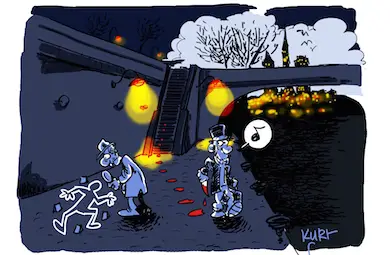 What's your current activity? "I create illustrations for Psikopat, Tendance Ouest, Sans Culotte 85 and la Brique. I draw the comic strip Gronouille with drEvil who does the stories, and we're looking for a publisher." Yes, I think we've already mentioned that, but let's let it hang in the air one more time. Here's the link to Gronouille, just in case some of you are curious to find out what it is (it's in French, but it's easy enough to grasp, and besides, French is easy to learn, I did). And then send your publishing money Kurt's way please.

The usual question: was there someone or something that made you want to draw? "I've always drawn, ever since I was little. I coloured in the Tintin and Lucky Luke comics that belonged to my parents, and I drew stories that my dad would bind together, and I would tell him what to write as dialogue. I then filled thousands of pages and margins of drawings (the best drawing school there is, BTW). The fact that I could turn "pro" only became apparent recently, thanks to a press-journalism drawing competition that I managed to win. I put "pro" in quotation marks because as I do press drawings, very few newspapers are willing to pay for my work, a lot of what I do is volunteer work, but I see it as a first step into the very closed-off world of the press. The recent events at Charlie Hebdo really moved me and convinced me even more that I should persevere and believe in my dream, and live for my passion." The whole "working for free" thing has been a sticky point for FML sometimes, because we see the illustrated FMLs as a partnership, a showcase for people we think are talented. But have had a few… remarks!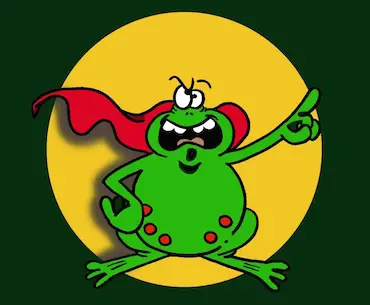 Watch out, Kurt is METAL! "Besides reading comics and drawing, I love metal music. I often go to concerts… MOTÖRHEAD ROCK!!! I'm a pseudo guitarist in a punk/metal band (Uncle Winster) without any particular ambition, it's all for fun! We play in bars now and again. I love rehearsing with my friends, play board games but also spend some time with my girlfriend, long walks, garage sales, etc." I totally agree about Motörhead (I have the same bass as Lemmy and I often put on Ace of Spades to motivate myself to do the housework). So, respect.

Seeing as you're a musician, you must have a bunch of personal FMLs relating to technical issues? "I was recently burgled and my computer was taken, the very one I'd stored the illustrated FML on. So I had to do it all over again…" Ah, yes, that sucks. Luckily, the comic strip is here, so all's well that ends well, but still, it's the first time we've had an Inception-style FML occur while creating an illustrated FML. An FML inside an FML-related event. Spooky.
To end the interview, do you have any tips for budding illustrators? "Try to draw as often as possible. Start with simple things, try to enjoy enjoy yourself and above all, persevere." Persevering is the key. It's like playing an instrument, you don't just give up the guitar because you're fingers hurt and it sounds shite. You push through the pain until that barre chord sounds right. I guess.
That's the shop closed for today. Thanks to Kurt for his sense of humour, his drawings and everything. We hope that now you've discovered FML that you'll come back to do us some more illustrated FMLs. Because we see illustrated FMLs as a way to showcase talents. So don't hesitate to send in an application to take part, we'd love to hear from you. Right, weekend time, let's go celebrate things, celebrate the spring, celebrate you, celebrate me, celebrate us. Let's meet up down the beach, be excellent to each other and have fun!

So, as I said, if you think you've got talent and want to contribute to the illustrated FML, send us an email to [email protected] but only send us your blog's address and a few samples of your work. No need to create an illustrated FML straight away!
#1512 - Illustrated FML - On 04/09/2015 at 9:36am by Alan - 6 comments