Jim Trim's Illustrated FML
Action stations! I'm back from my holiday, I've got some sort of weirdly uneven tan and I already want to go back to the beach to bum about and finish off my colouring book. But I can't. I'm still on holiday, technically, but I'm here today for a very special guest, a very special appeal, and a very special party on Saturday night. Not that the party is related, I just felt like mentioning it. We'll skip over this week's events, the real world is too much of a scary place; we'd rather concentrate on the world viewed through the prism of this week's illustrator, who has made it his mission to explain certain parts of it to younger generations. Let's check it out.
JIM TRIM'S ILLUSTRATED FML
"Favourite biccy...hmm... That's a thinker! I'm going to be British and say custard cream, please forgive me! FYI, worthy contenders were Shortbread and Nice."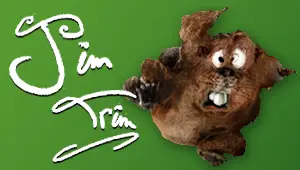 Self-portrait Jim by James



Jim Trim is a fellow Brit. That's not why he was selected to appear on FML, I'm not the kind of person to favour my fellow countrymen, that would smack of nepotism of something. He's on a mission, which I will explain in a little while. So, who is this guy, and what does he want ?

His info:
Age: 22
Location: Greater London.
Website: The Jim Trim website
Her illustrated FML: The one about the "Help Wanted" sign
His Kickstarter link: Take a look at the children's book he's producing, and give generously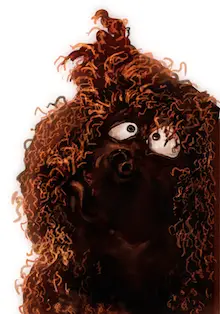 We got to know Jim after we heard of his Kickstarter campaign. Jim is trying to get his children's book of animals out there, and we thought it was a great idea! So, in exchange for a bit of promotion, he created a wonderful illustrated FML for us. "It originally started off as a few character designs and I thought, hey - why not do one for each letter of the alphabet. Hence, 'Jolly Jim's A-Z of Amazing Animals' was born. It's a children's book, but the characters will hopefully entertain big kids too!" The visuals are certainly unique, as you can see from this article. Click on the link right above to see more. "The designs are animation-inspired and meant to be as funny, charming, extroverted and exaggerated as I could create. They're meant to be educational, but also entertaining and will teach children about where animals come from around the world - and is ideal for parents reading with kids." I've tried reading things to kids and it's a nightmare, but then again, they're not my kids, I have a goofy face, and they take advantage of my good nature and run riot all over the place. I've still got the bruises to prove it.

Who is Jim? "I've always been interested in art, but only really started drawing 4/5 years ago and am trying to 'catch up' ASAP. I'm a recent graduate of animation and I'm aiming to be an animator, with dreams to maybe direct someday, as I can't help but be fascinated with every aspect of film-making and animation. The reason why I love animation especially is the ability it grants to exaggerate anything and everything beyond reality, and the thing I like to exaggerate most is facial expressions, hopefully this is visible in my drawings." It certainly is, all the while retaining a certain realism.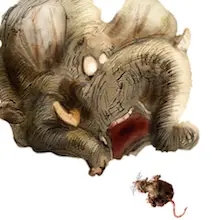 I really love the dog and the elephant, but I'm guessing there's so much more to see! "In the next few years, I'm hoping to finish my short animated film which hopefully, above all else, will be funny, as I love comedy (who doesn't!) Since graduating, I've done a few freelance illustrations for books, a fair bit of free work, some internships…" Yes, the usual groundwork most illustrators that I get to interview have told me about. "But at the moment, I've kind of stumbled into illustration and am trying to self-publish a book for children that I originally started during university." Fingers crossed. Remember, you can check out more of the book by clicking on the Kickstarter link, and maybe chip in, it's all here.

Jim isn't just an illustrator, oh no. He's an all-round artist, and dare I say it, entertainer: "I play piano, have done tap and jazz (albeit some time ago now) and love singing, theatre... Basically anything creative." That's quite a lot of things to fit in. I barely have time to do anything these days, what with my busy schedule of watching Celebrity Big Brother, Celebrity Big Brother's Bit on the Side, cleaning my cat's litter tray, sleeping, falling over in the street. It's a full, full-on life we live.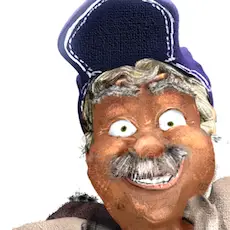 So what else do you do in your spare time, if you have any? "In my spare time (there's not much of it!), the main blog I follow is Deja View, and metaphorically drool over all the beautiful hand-drawn animations from Disney animators years ago. I like to watch movies, musicals, animated films... Also, I do look forward to a nice long walk at the end of the day, by which time my eyes are somewhat busted from sitting at a screen all day... and are in need of some daylight." I hear you on that one. Starting at my screen at FMLs and FML related "things" does my eyeballs no good at all. You wouldn't believe the levels of insults and metaphorical dog turds that get thrown at my brain-box on a regular basis. Weaker men than me would've thrown the towel in years ago. I'm not saying that I'm fighting a harder battle than someone in a war-torn country, but when I watch old war movies about the Dambusters or the Battle of Verdun or that thing with the Mexican drug cartels cutting peoples' heads off with chainsaws, I just think, "Pah, piece of piss."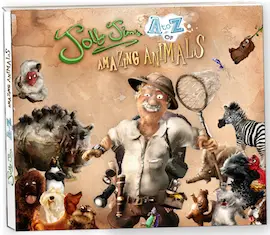 How about one of your own personal FMLs? Any phobias you would like to share ? "No phobias, no particular FMLs - my life is pretty normal and boring in that sense - ALL the interesting stuff goes into my drawings and illustrations, yes, as I'm always watching, as in people's quirks, unique expressions, habits and ticks which make creating characters one of the most fun and fulfilling things to do that I can possibly think of. I just love creating characters, that hopefully will entertain and be loved too by readers." Be careful with the "I'm always watching" statement, people seem to frown on that these days. I jest of course. Inspiration from the outside world is the key to realism, which you seem to have moulded into something quite unique.
That's it for this week. Thanks to Jim for taking part, you've got something special going on. We hope your Kickstarter (another link, another plug) takes off and you manage to finance your childrens' book. Maybe when you're rich and famous, you'll come and make us another illustrated FML, who knows? As for me, well, I'm back to work on monday, and I'm not very happy about it. I have dreams of moving down to the ocean to live in total harmony with the waves, away from everything and everybody, wearing the same Stone Roses t-shirt everyday, not having a care in the world. But life isn't that simple, what's that saying again? "Life is like a box of chocolates : you open the box and someone has already eaten all the nice ones and has left the crap liqueur ones you hate." Next week, no illustrated FML, it's the third and final part of FML on Vacation, which will be all about returning home. So expect bitterness and anger. Until next time, be excellent to each other, and here, have a listen to the Stone Roses.

What about you? Think you've got talent and want to contribute to the illustrated FML? Send us an email to [email protected] but only send us your blog's address and a few samples of your work. No need to create an illustrated FML straight away.
#1467 - Illustrated FML - On 08/29/2014 at 1:54am by Alan - 5 comments