S-Kro's illustrated FML #364
Hi everyone! It's Friday, time for another illustrated FML. Yes, it's been a while, but we've been working on stuff that will soon all make sense. Anyway, as you may know, it's getting cold (in certain parts of the World it is) and C...
By Alan / Friday 9 December 2016 15:04 /
Hi everyone! It's Friday, time for another illustrated FML. Yes, it's been a while, but we've been working on stuff that will soon all make sense. Anyway, as you may know, it's getting cold (in certain parts of the World it is) and Christmas baubles have started to appear, even though it's more than a month away. Yep, we're going to have to endure the family torture of presents, meals and all that jazz. Well, some of you will. I'm not, I've finally told everyone to piss off, and I'm going off to a hotter climate, solo, on my own. Just me, the beach and some books. This week's illustration is all about what could've happened to me if the illustrator hadn't warned me not to do it. That's enough blathering, here's the interview with the illustrator.
S-KRO'S ILLUSTRATED FML
"I really love finding ways to link science with FML, ha ha ha…"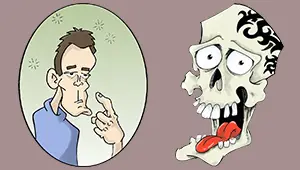 Self-portrait S-Kro by S-Kro


This week, S-Kro is back amongst us for another great scientifically correct illustration. He has already been on here many, many times, so you could say he's part of the family.

His info: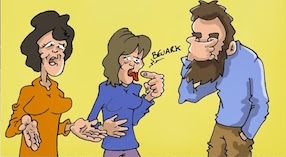 Who are you?
If anyone asks, just tell them that you don't know.
What do you do?
Well, I'm answering your questions.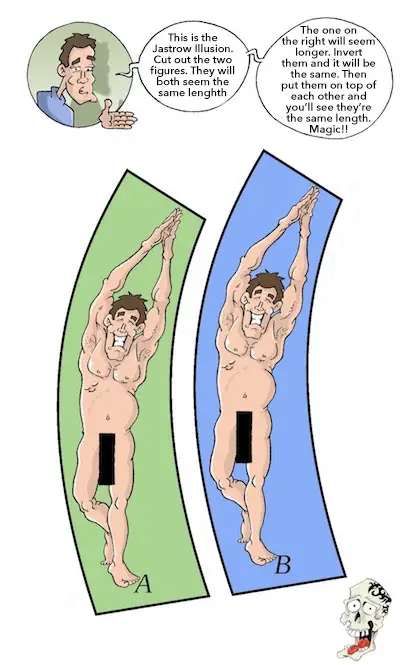 Where do you come from?
The south of France.
How old are you?
36! (Yes, I've grown a year older since my last illustration for FML)
What's your favourite self-penned illustration?
I'd have to the one explaining Star Wars scientifically, just because it's the last one I posted. Speaking of which, if anyone knows Roland Lehoucq (the astrophysicist that I quote in the comic), I'd be glad if they'd show it to him.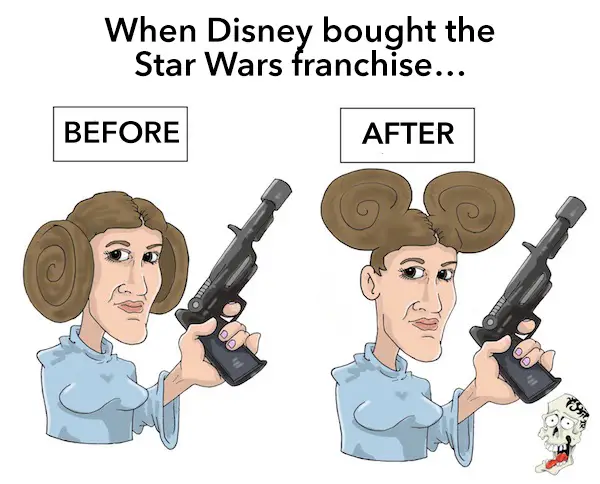 Who is your favourite illustrator?
Hmmmm, there's quite few, so it's going to be tough to mention everybody. I'd say that the first that come to mind are Maëster, Coyote, Gotlib, Eric Powell, Toriyama, Todd MacFarlane, Greg Capullo, Eric Herenguel, Fabcaro, Julien Solé, Mo CDM, Monsieur le Chien…

Your passion, besides illustrating?
I discovered that science could be exciting and fun thanks to Bill Bryson's books in 2014, and I decided, at my very humble level, to launch myself into popularizing things that I understood (meaning not a lot, actually). I also read a lot of books and scientific articles during my spare time. And comic books too, obviously.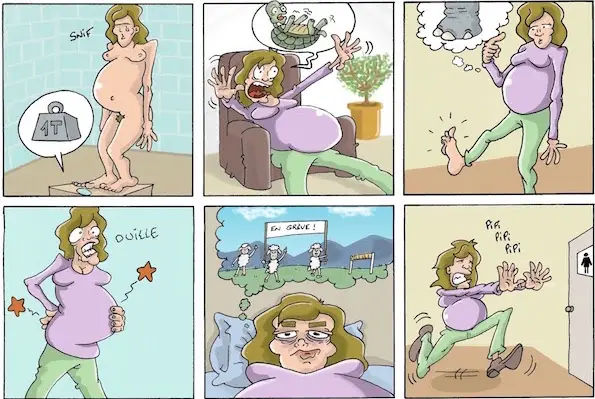 Your favourite place in the world?
I was going to say something vulgar…

What gets on your nerves?
Loads of things. The list would be too long.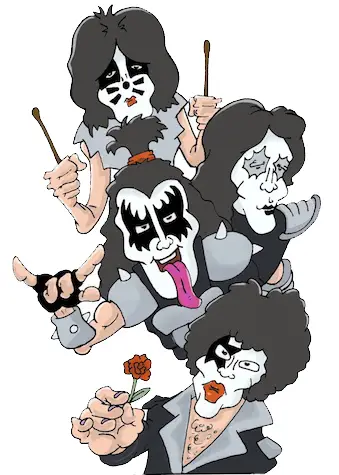 What makes you happy?
Simple things: a child's smile, my friends' laughter, the smell of a forest, the roundness of a pair of breasts…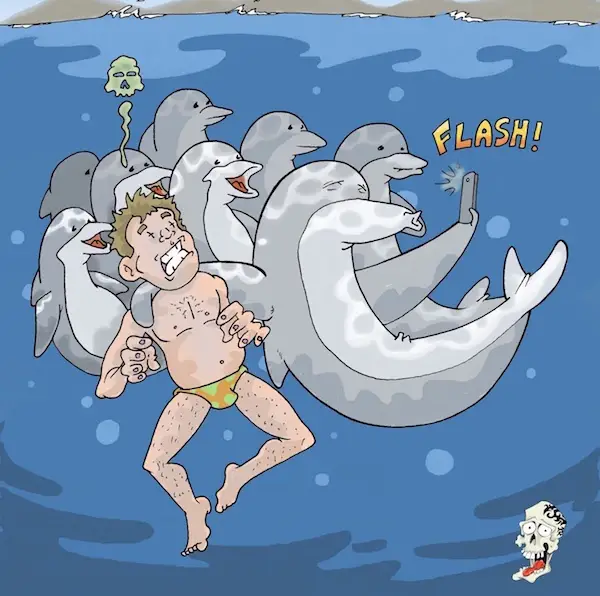 Who is your hero?
In the extraordinary people sense, I'd say Nikola Tesla, Richard Feynman or Stephen Hawking, but he's crap at basketball. And to avoid being a misogynist, I'd add Marie Curie, due to two Nobel prizes and lives saved on the battlefields!

Your favourite word?
"Ornithorynque" (French for Platypus), because I know how to spell it, and because it's worth loads of points at Scrabble.

What's your favourite smell?
Freshly cut grass.

The job you wouldnt've liked to have done?
The person who has to eviscerate trout or a worker in a factory line, because I hate repetitive tasks.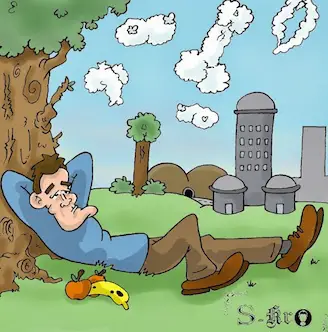 If you had to take a book, a record, a comic book or movie on a desert island, which one would it be?
For the record, it would be a compilation with bands like Motörhead, Slayer, Nirvana, Bowie (yes, that's not a band, I know), Queen, Metallica, classical music (I strongly recommend the 3rd movement of Beethoven's Moonlight Sonata, I'm not kidding, it's really good). For the book, "A short history of nearly everything" by Bill Bryson, don't miss it.

What would you like to sell to us this week?
I don't have anything to sell, not this week anyway…

If God exists, what would you like him to ask you after you die?
"Hey, so is this how I created the Universe... Oh shit, I just deleted my back-up!"
That's it for this week, my friends. I'm ready to go on holiday and lounge around avoiding jellyfish. Next week, there might be another illustration. I don't know. But until next time here's a cat and a dog in the snow and a chilled-out cat. Be excellent to each other, and see you soon.

What about you then? Think you have talent and want to participate in an upcoming illustrated FML? Send us an email to [email protected] not forgetting to give us the address of your blog, or just some of your works.