La Belle Bleue's Illustrated FML
Hello everybody! How is everybody doing? It's Friday, and everyone has got their party hat on, and so have we. I've got the tequila and the shot glasses out, the lemon and the salt too, and I've set up the sound system, with a great play...
By Alan / Friday 16 January 2015 10:25 /
Hello everybody! How is everybody doing? It's Friday, and everyone has got their party hat on, and so have we. I've got the tequila and the shot glasses out, the lemon and the salt too, and I've set up the sound system, with a great playlist, including Vanilla Ice, Flo Rida and that "Friday Friday" song. Yeah, I like great music, so what? This week, we're going into the murky world of strange people on the train, and preconceived notions we might have about them. Intrigued? You should be. Let's get on with it.
LA BELLE BLEUE'S ILLUSTRATED FML
"Give me anything with chocolate on it and I'll be happy. But if I have to recommend a biscuit, it's Kangos."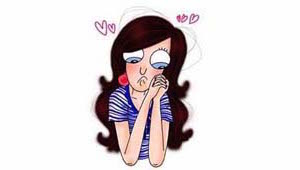 Self-portrait La Belle Bleue by Marina



La Belle Bleue, AKA Marina, is a French artist. The name means "The Beautiful Blue", and comes from the thing people say when they are watching fireworks, "Oh, look at the beautiful blue firework." It works better in French, trust me.

Her info:
Age : 30 "and a few months. 12 months. Oh OK, 13. But I don't look it, and it's still tempting to try and get cheaper fares on public transportation."
Location: Toulon, France
Blog : Oh la Belle Bleue
Her illustrated FML: The one in the train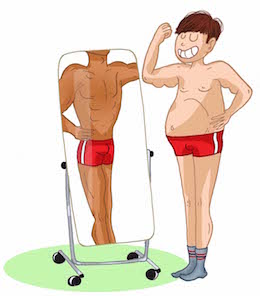 This week, if you've already checked out the illustrated FML, we're taking the train. Speaking of which, I have a question, j'ai une question : why do some people stand up and get their stuff together a good 15 minutes before the train actually arrives at its destination? What's the point? It's the final stop, there's no need to rush out in case the train starts moving again. And it's quite cosy, sitting down while the train moved along. People are weird. Anyway, today is all about strang behaviour in trains. Marina has analysed this particular FML and has come up with an explanation that I hadn't even thought about. Well done to her.

Who is behind la Belle Bleue? What does she do? She's a subsitute teacher most of the time, but mainly she does "talk a lot of rubbish, and makes a lot of blunders. Just today I've blundered twice. And in front of the same people. I don't have much credibility." On her blog she "tells the tales of her instellar losing streaks, her ideas, of which I have many. I have so many that I forget some on my way. I write them down on bits of paper, then I lose the bits of paper. I also like to test out new things to make my drawings and colouring better. When I look at my first drawings on my blog, it scares me. What do I need? More time!" Oh yes, the old "I need more time" chorus that a lot of illustrators mention in these interviews. I understand your pain, my friends.

What's your latest news? "Your question reminds me that I have to contact the Marseille festival to get my own stand, like last year. It's in April, but you have to book early. And I'm collaborating with another comics blogger, we've got the ideas down, all we have to do know is draw." We'll know more soon. Or not.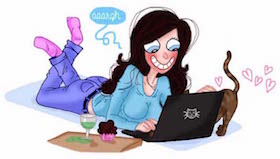 What do you enjoy in life? Do you have any hidden vices? Any dreams? "I like making fun of people (but not on my own, otherwise it's not as fun). I like gossip, sleeping with my teddy bear, artistic gymnastics, seeing my friends, bitching about boyfriends, not having sore feet while wearing new shoes (which is rare), a candlelit dinner with Ryan Gosling, going to the supermarket with Ryan Gosling…" Oh good God, not that guy again. I don't understand the attraction. His head is shaped like an aubergine. Or am I confusing him with someone else. Or myself. I'm not even sure I've seen one of his movies. Or if I've seen a movie. I'm going to take my medication now.

Are there any artists that you like and whose blogs you check out now and again? "I love Barty's work (and he's very nice). Barty, if you're reading, publish stuff more often! Other than that, I like Sériba, Sophie Lambda and Margaux Motin." Speaking of Barty, he'd offered to do an illustrated FML a while back, we said yes, and we're still waiting to hear from him. So, Barty, give us a call!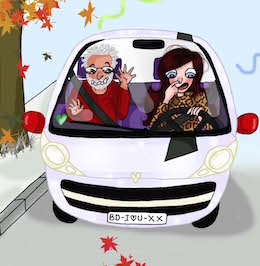 Besides comics, what are you into? "The Hobbit, of course! And I've discovered several versions of the theme song from "The Last Goodbye, sung by Billy Boyd. The version done by the band Phedore is HUGE! It's a rock version, and the singer has a fantastic voice. I've been playing it constantly since I discovered it (when I like something, I don't pretend to like it) I'm also impatiently waiting for the fifth season of Game of Thrones." As are a lot of people all over the world (I'm not, though, I never got the appeal, but then again I'm well into the new season of Celebrity Big Brother UK at the moment, yes, I'm "different", so what?)
How about a personal FML to finish off? "Today, I'm an instructor during a school trip to England. A kid in the group is being particularly annoying, with the instructors and with the English teachers. He's all over the place, so much so that at one point I drag him to one side to give him an earfull. When I was done, he laughed even harder than before I'd started. And the laughter seemed to be directed at me. I hadn't released any spittle, I hadn't messed up in my speech and I didn't have anything stuck in my teeth. That's when I realised that I'd forgotten to remove my heart-shaped sunglasses. FML" Heart-shaped sunglasses should only be worn if you are Elton John or Madonna in the '80s. 80.

That's it for now. JI'll leave you go back to whatever it was you were doing with a great song with which to start the weekend, and a picture of all of us at the bar tonight, pretending not to be drinking beer. As of tonight, I'm on holiday for a week. You don't care, but I'll be far far away. Wahey. See you next week !

What about you? Think you've got talent and want to contribute to the illustrated FML? Send us an email to [email protected] but only send us your blog's address and a few samples of your work. No need to create an illustrated FML straight away.