Gib's illustrated FML
Hell is full of a certain type of person. The people who eat boiled eggs on trains. The people who cut their finger and toenails on the subway. And of course, people who do evil, who let evil happen. But there's also those who pretend to be nice...
By Alan / Friday 6 February 2015 10:48 /
Hell is full of a certain type of person. The people who eat boiled eggs on trains. The people who cut their finger and toenails on the subway. And of course, people who do evil, who let evil happen. But there's also those who pretend to be nice. They say they want the best for you. They're cute and cuddly, but they're actually Satan's little helpers, sent to torture you. Liars, cheaters and twisted pieces of work. But it just takes a slip up, a compromising picture or a screen grab for everything to come tumbling around them. Then the evil mess oozes out of the dark recesses of their brains and then… Woah, steady on. Wrong meeting. I got the wrong blog article there, I thought I was writing for Bitter Guy Weekly. But still, it's kind of this week's topic. The more the year's pass, the more you realise that you shouldn't judge a book by its cover, but also, as you get older, you progressively tend not to care what people think of you. Intrigued? Read on.
GIB'S ILLUSTRATED FML
"I love Mikado biscuits, the real ones, with dark chocolate. But they're expensive. So, I usually buy the cheapest store brand cookies from Aldi, they're good too."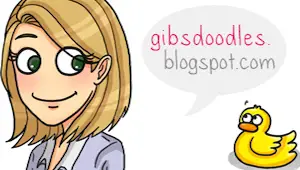 Self-portrait Gib by Marie.



This week, it's Gib's turn, who is also known as Marie. The explanation for the nickname is apparently written somewhere on her blog, but I can't find it. You can have a look, but it's in French. Good luck !
Her info:
Age: "A quarter of a century"
Location: Brussels, Belgium
Blog: Gib's Doodles
Her illustrated FML: The one with the magazine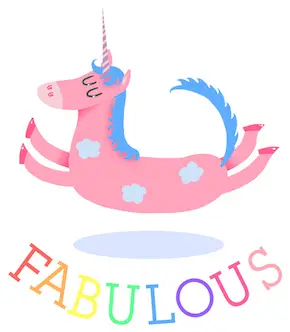 Gib had contacted us a while back with an email that start with "Hello Mister FML". I'd liked that approach, and it made me want to check out her work, which turned out to be quite good. That was in September 2014, so you could say that this illustrated FML has been a long time coming. A middle-distance runner. There's been Christmas, New Year's and all sorts of goings on ever since. My conspiracy theory is that this illustration lark is just a cover, and that Marie is actually a secret agent who has been off on a mission since September, like some sort of girly James Bond, in her Aston Martin, drinking vodka martinis. Or not. Maybe she just had other stuff to do than illustrate FMLs. People have lives to live. I know I have. That's a lie. I don't have a life. I haven't been outside since 1998.

Marie, Gib, what do you actually do, if you're not really a secret agent? "I recently got a diploma, and I'm looking for employment in the publishing/communication world. What I enjoy about my non-activity: having the time to do what I want, like the housework, the washi… erm, no, not really. What I need right now: money!" So, let's make the most of this multimedia platform to see if there's someone out there looking to recruit Marie. Come on, she's got talent, she's smart, she's got qualifications and she's nice. And she might have a licence to kill, but I'm not sure about that. I was only guessing about the whole secret agent thing earlier, but you never know. If you don't hear from me next week, you'll know why.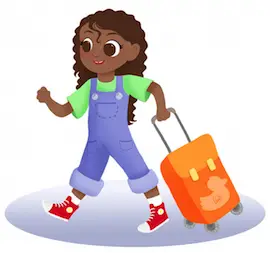 How did you get started? "I've always been into drawing, I've always done it for pleasure, but it's Romain Pujol's blog that gave me the impetus to launch my own "comic book blog" 6 years ago. Before that I had a blog, but it was a "non-comic book blog" and on a crappy host system."
Speaking of which, which other blogs/artists do you check out and that you can recommend? "I'm a fan of loooooots of people, of which my faves are linked on my blog. I'll mention Nathalie Jomard, Elsa Chang, and Brittney Lee… and loads more."

What are your little everyday pleasures and vices? "I like junk food a little too much. Which means that one of my pastimes is saying that I'm on a diet when I'm not really. My vices: pizzas, Nutella, foie gras, vanilla-flavoured Häagen Dazs vanilla and custard to name but a few, but all separately. Other than that, I like dogs, the theatre, reading, writing, browsing the internet, travelling, taking photos… I'm the annoying person holding up the people I'm with, always trailing behind them, taking photos all over the place, yelling, "Wait for me!" Hmmmm, I wonder if she's one of those people who pose with their hands outstretched to try and create an optical illusion that they are supporting monuments and stuff? Here in Paris I see them everywhere. The best ones are the people in front of the leaning tower of Pisa. Have you never seem pictures of them? Check this out.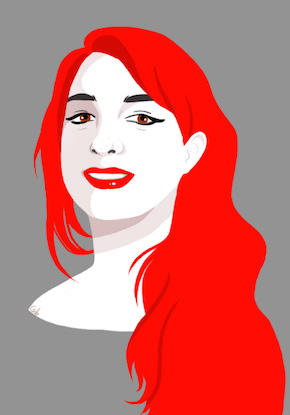 Besides Mikado biscuits, that were mentioned at the top of the article, what other cultural references have you got to share? "I've been listening to a lot of movie soundtracks, especially ones created by Hans Zimmer. I've just finished reading the fifth tome of the "I am number 4" sage. It's about a bunch a nice alien teenagers with badass superpowers who are fighting ugly alien baddies on planet Earth. As for TV shows, I'm a bit upset because I have to wait a year for the next Sherlock episode, and as for comic books I'm in love with Aurélie Neyret's drawings in 'Les Carnets de Cerise' ('Cerise's notebooks') and Mara's in 'Clues' (and Gotlib, because he's hilarious. And finally, at the movies, I really loved Imitation Game, the biopic about Alan Turning (who really had an FML…). And YES, I have a crush on Benedict Cumberbatch, it's not my fault." So do a lot of people in my circle of friends. The guy has to be applauded, he's managed to have quite the career despite having an unpronounceable name and a weird head. If you' re still struggling with the pronunciation, a brilliant YouTube channel is here to help. Click here.


Can you finish us off with a personal FML? "Today, I had cycling accident. While immobile. I put the wrong foot down when I was stopping, and I fell into a ditch. FML" Yep, that's quite embarrassing. I do hope there were loads of people around to point and laugh and/or film the scene. What do you mean I'm mean. Not at all.

That's it for this week. We wish Gib/Marie all the best in her job search, but she doesn't seem to be in hurry. She does have talent and she's nice, so there's no reason that a boss shouldn't offer her a job. If I can get a job, she can get a job. Anyhoo, it's time for the weekend, time to go outside in the sunshine or the snow depending on where you are. Just don't forget to be nice. Don't be one of those people I mentioned in the intro. Slow down on the cynicism. Cynical people are boring. As Morrissey sang, it takes guts to be gentle and kind. So, actual love from us here at FML. Have a great weekend, and week. See you next Friday!

How about you? Think you've got talent and want to do an illustrated FML? Send us an email to [email protected], but only send us your blog's address and/or a few samples of your work. No need to create an illustrated FML straight away.